If you're a busy parent, it can be pretty hard to keep up with all the crazy, big, themed parties that are happening these days (mostly thanks to faux party setups photographed beautifully for Pinterest). I'm a bit obsessed with putting them on myself, but for those who aren't, let's look at some fun creative party options on offer around Canberra.
The Dinosaur Museum!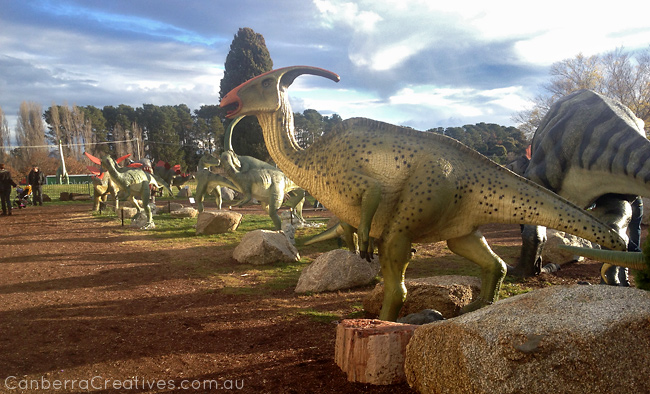 I've been wanting to go to the Dinosaur Museum for a long time now (there's quite a few awesome places in Canberra I'm hanging to get to as soon as Rafael is old enough), and several weeks ago a group of people got to go on a special after-hours tour, which, I have to say, was the absolute highlight of my week. If you are in any way interested in Science, Dinosaurs, the environment, rocks/crystals or Space, you need to get yourself along to the Dinosaur Museum.

I ventured downstairs and came across the Party Rooms, which look like loads of fun for kids! We got given info sheets about the party packages and they include everything including loot bags for the kids and a Dinosaur Museum tour, starting from $180 for up to 10 kids (over age 5) for a 1 hour party.

You can find out more about the National Dinosaur Museum and the party packages they offer here.
—
Representing Canberra Creatives I was lucky enough to be selected as one of the 101 Local Canberrans to form this years "Human Brochure 2014" (I also participated in 2012), an ACT Tourism initiative. I have not been paid or compensated in any way for my opinions (except with the free experience, which was rad).