Are you like me? Do you love stationery, especially business-related stationery and other good stuff that gets you motivated??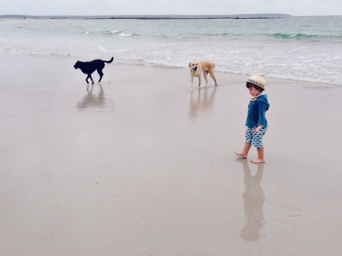 At the beginning of this year I purchased, downloaded and printed my very first "Create Your Amazing Year Calendar + Workbook"
by Leonie Dawson, and although I'm totally not as spiritual as self-proclaimed "Big Hippie" Leonie (very not!), I actually really loved them. It was easy to use, really affordable (only $10 US), and best of all, bright, colourful and happy. Kind of exactly what I want and need at the start of a new year!
I worked on it while we were on our week long holiday at the South Coast in January, in between hanging out with this cute guy –> and JA, the dogs, and my parentals =)
---
So it's that time of year again (though I'm on the bandwagon a tidge earlier this year to try to be organised for 2015, since I don't have the luxury of "school holidays" anymore!), and the 2015 Create Your Shining Year workbook & calendar is now available!
The 2015 Create Your Shining Year workbook & calendar is an incredibly popular & useful tool to help you plan out & make happen your most incredible year in life or busines (or both!). Over the last six years, thousands of women have used this workbook with the most amazing results. It's the best planning tool available to help you make your year your most exceptional yet!
And this year I've decided to splurge and nab myself one of the printed books ($24.95US plus $12US postage), so Santa can gift it to me in my Chrissy stocking, because who doesn't love bright and colourful business-related stationery items for Christmas?! 😉 In fact I've just gone through the checkout, with today's PayPal exchange rate the total cost for the printed workbook came to $45AU, so if you'd like to save some dosh, go with the eBook versions and print them yourself, super easy!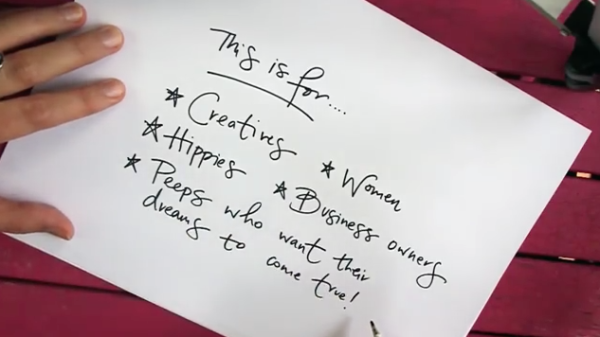 Used by entrepreneurs, artists, mamas, creatives, coaches, teachers and women of all ages, the Create Your Shining Year in Life and Biz workbooks are filled with dozens of pages of powerful worksheets & a printable calendar to help you create your amazing new year.
If you're interested in reading more about the Workbook, or want to purchase one for yourself, head on over HERE. 
---