I have something to share.
Recently I was approached by a rep from a company based in Melbourne, Australia, that is helping small business owners sell their wares online… Sounds pretty familiar, right? A dime a dozen? Well as it turns out, these guys are doing something that is kind of awesome, and I am really keen to share it with you, not only because they've asked me to, but because I think it's a really rad concept.
Introducing:
PITCHI
Pitchi is basically like Etsy or Madeit, but without any fees, and instead of just images, you upload a video to sell your "thing".
Pitchi exists as a platform for young businesses or anyone with an entrepreneurial dream to sell their products to a mass audience at no cost.

Our aim is to give the people who make and sell things and the people who buy and use them a chance to appreciate and support each other.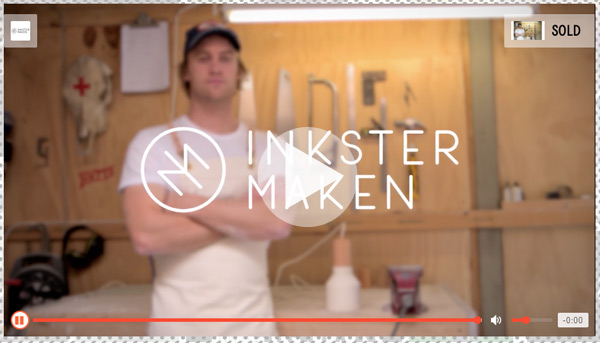 So, the main problem is, there is TOO MUCH COOL STUFF on there that I want to buy. Like this Sandstone Flashlight Pendant Light, or this Pinch Bench by Sawdust Bureau (omg *drool*).
Embodying a shift from the traditional norm of listing items online, Pitchi redefines the relationship between buyers and sellers by allowing them to pitch their wares through the use of video. We want to bridge the gap, allowing sellers to forge a more personal connection with their customers as if they had their own brick and mortar store.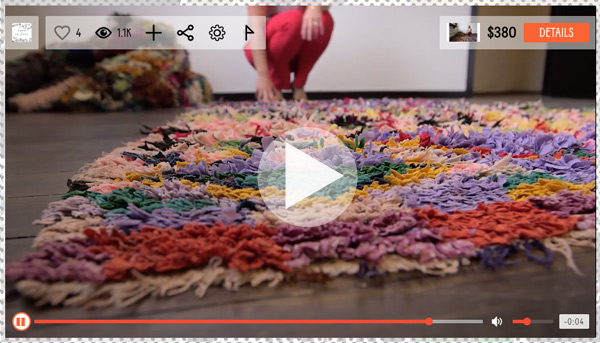 It's really easy to sign up and post a video (and best of all, FREE!), and you can also download the Pitchi App (on iTunes or GooglePlay). And here's my hot tip: Get on it early. There's only 7 videos under the "design" category at the moment. That is like, nothing. You are going to be seen! Get on it!!
We believe a Pitchi video can be a tool for empowerment of the entrepreneurial spirit to connect and support buyers and sellers in a digital world.
I agree! I honestly think this is a really cool way to get your product out there to be seen by more people, because each video is sharable, likable, and the products are buyable right THERE, no need to click through to anywhere else (which is where you can lose a lot of customers).
Buyers are also encouraged to fully engage with and explore the story of what's on sale, building up a true sense of appreciation beyond a simple transaction.
Annnnd because Christmas is around the corner, here's an awesome design from One Two Tree, selling rad Scandi-esque Christmas Trees! Oh be still, my beating heart 😉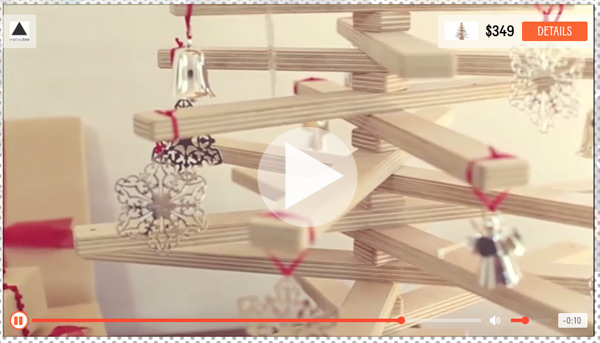 Pitchi – Empowering the entrepreneurial spirit through online video selling Pitchi.com is an innovative online video selling platform, designed to help people sell and buy online in the most personal, engaging and interactive way.
You can follow Pitchi on all the usual platforms: