Need to get some last minute, awesome gifts?? I've got you covered =)
Every year I get a bunch of my Instagram photos made into Magnets for myself and also as gifts for family, and I thought I would share a bit about the company where I get them made, incase anyone would like to do the same!
Sticky9 (formally Stickygram) is my go-to online service for this type of product, it's super easy to use, fast postage and they offer several great, affordable products. I think the small square magnets are the perfect size (a set of 9 is 15cmx15cm, so each little magnet is 5cm tall) to be able to put a bunch on your fridge (or wherever else) and a set of 9 makes a really neat little gift.
These are the sets I ordered around Christmas time last year, I made 2 sets of the Wedding ones and gave a set to Katie (my sister-in-law) to have some neat little snap-shots of their wedding alongside their stunning professional shots. I kept all the rest though =P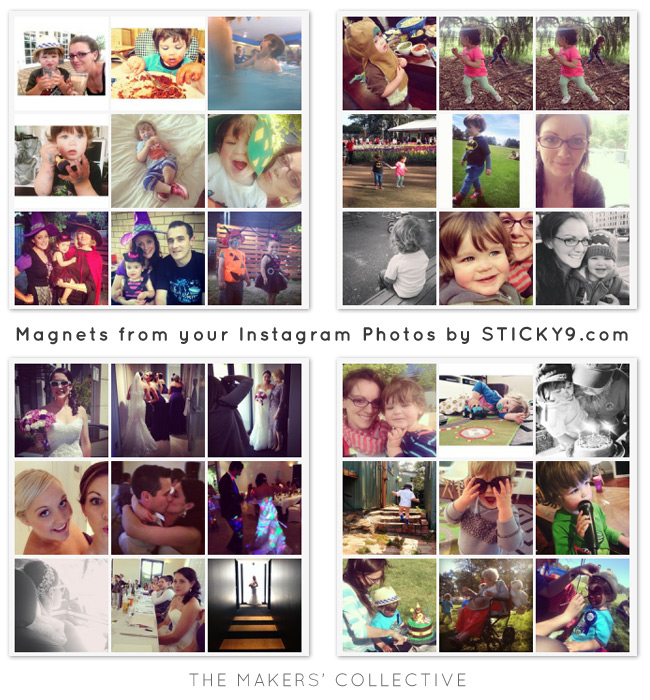 We are… mad about Magnets!

Sticky9 was born in London in 2011 out of a love of Instagram and a desire to make cool, real-life stuff from digital content.

We were called StickyGram in the beginning and back then life was all about Instagram magnets. Those little photo magnets and their iconic 9-grid are loved the world over + they remain at the heart of our business. Heck, that's why we changed our name to Sticky9!
Last year I also ordered an iPad cover with my favourite Instagram pics of Rafa and my little family, we're still using it now =) These are the other sets I've ordered this year which are now in my hot little hands, and again I got multiple sets of the magnets so I can give some as gifts. Sticky9 also have regular deals and specials if you are signed up to their mailing list, so I used a 2-for-1 deal with these and got pretty much everything for half price!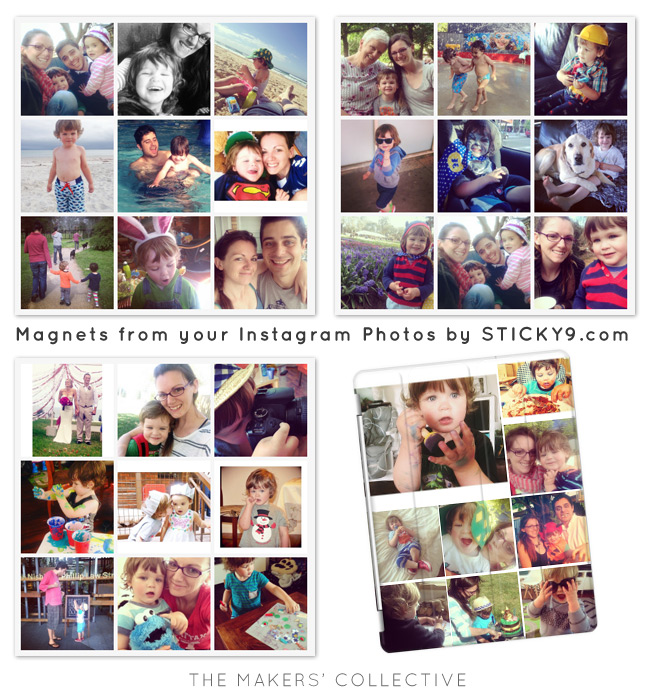 Sticky9 also make Square Photo Prints, Magnet Calendars, Reusable Stickers (I think I will definitely be ordering some of these early next year, and they have FREE standard worldwide shipping too!), Magnet Wall Frames, Photo Phone Cases, and of course the Photo iPad covers (as seen above).
And this is my fridge right now, so happy and fun! I love walking past it everyday and seeing all our memories right there =)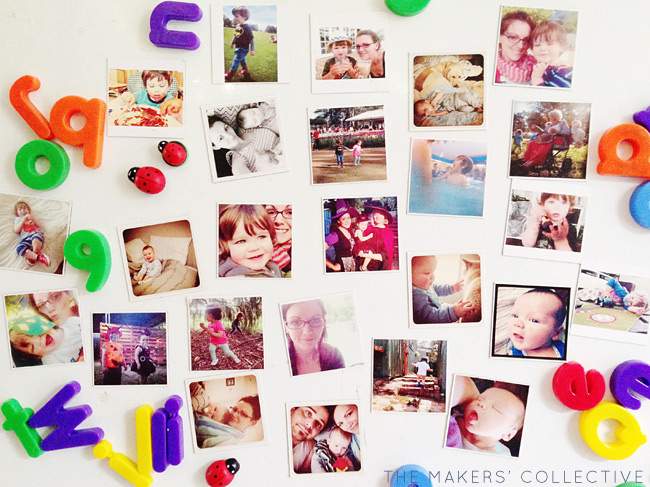 You've only got until Midnight Wednesday 17th to order in time for Christmas 2014 with express shipping, but right now they're having a deal for 50% off Xmas Express Delivery to Australia when you buy 3 sheets of magnets. Use code XMASXPRESS by midnight 17 Dec.
Hop on over to the Sticky9 website to have a look and read more, and order quickly to grab the discount code!
---