With watercolour, ombre and dip dyed everything popping up, we thought it would be nice to pay homage to this trend with some rather whimsical DIY ideas. Enjoy!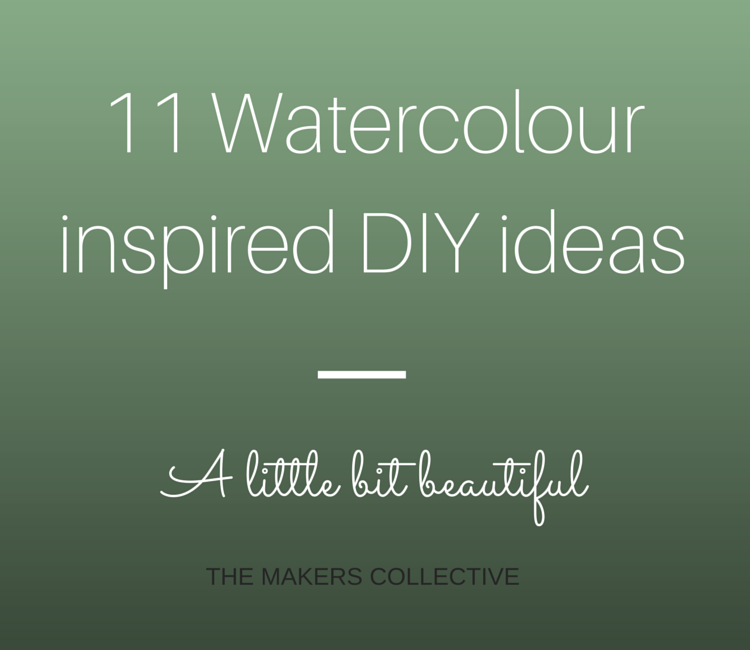 This ambitious DIY idea is perfect for the creative (or confident) decorator. Courtesy of The Design Confidential, this looks absolutely stunning.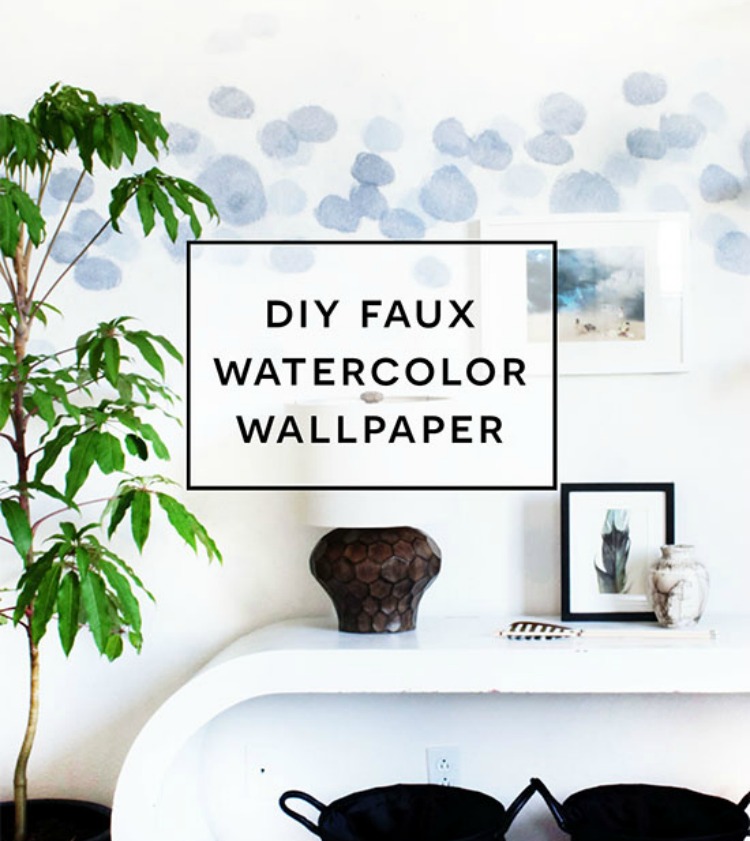 A straight forward, no-nonsense DIY tutorial from Teen DIY.  Check out the inspiration below for fabulous water colour pillowcases.  You could do this with any fabric based item, including a shirt or bedsheets.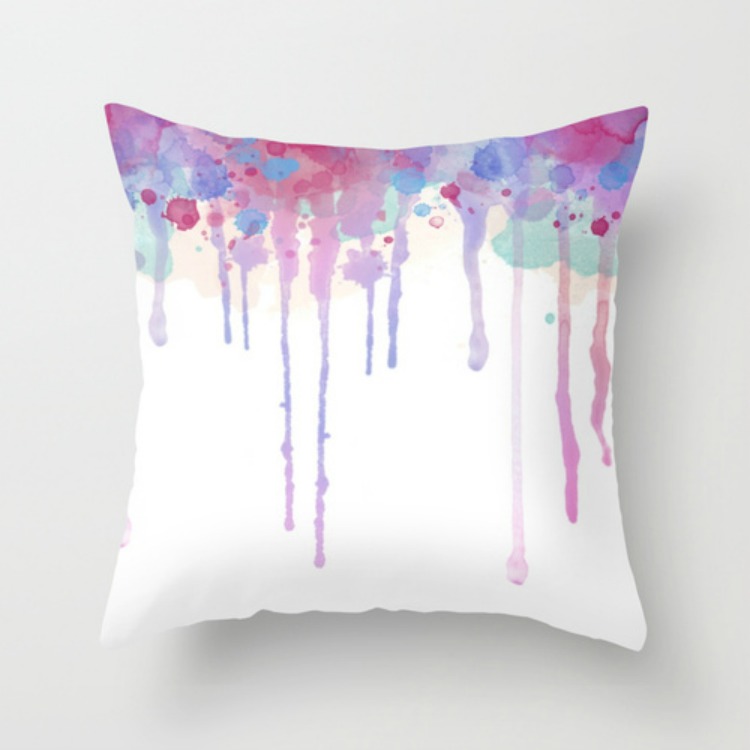 DIY magnets make the perfect gift and these watercolour inspired ones are vibrant and sweet. A simple to follow tutorial at Mod podge rocks is all you need to create these beauties.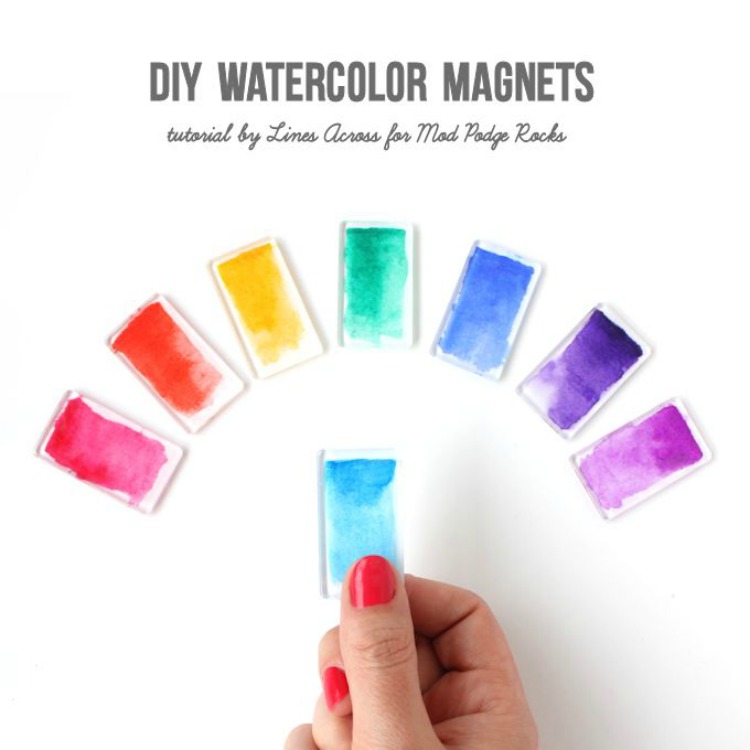 This next idea is so easy. You can use store bought marshmallows or if you are really clever, you could make your own. All you need to do is dip them in some food dye and voila! This DIY is from Idle Wife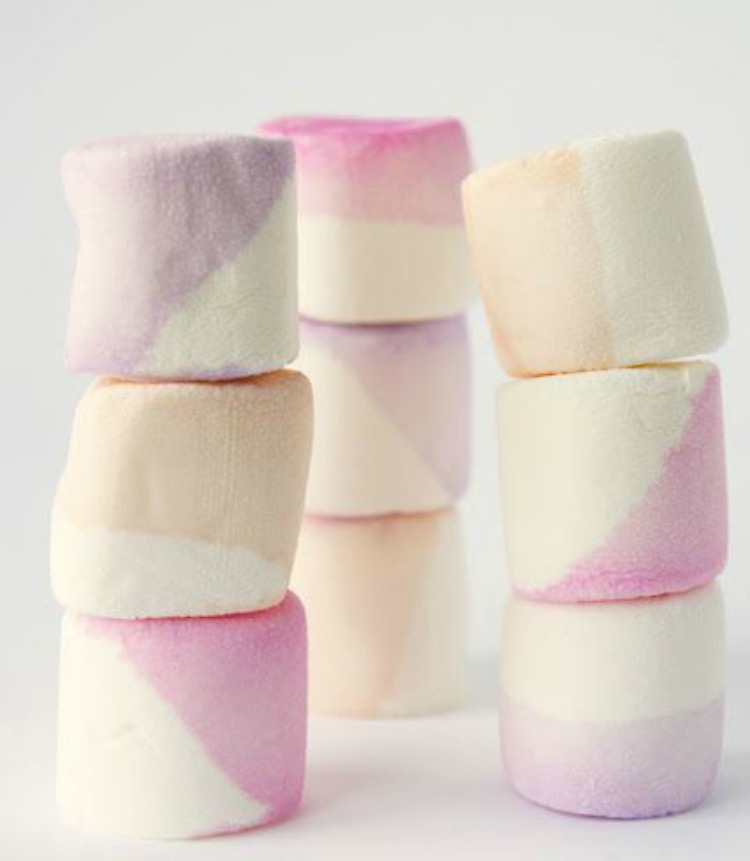 .
Grow Creative bring us a cute DIY that would be a perfect gift for grandparents and its really quite simple to achieve. Check out the easy to follow tutorial here.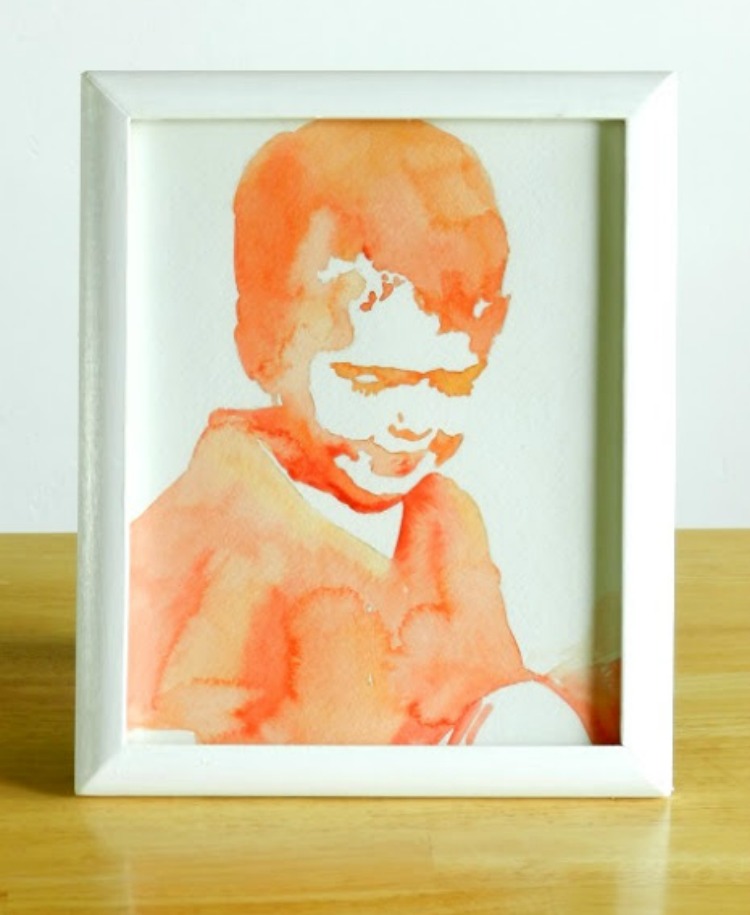 What a beautiful paper project this one is from Love Grows Wild!  These delicate flowers will look absolutely stunning in your home or as a gift to someone special.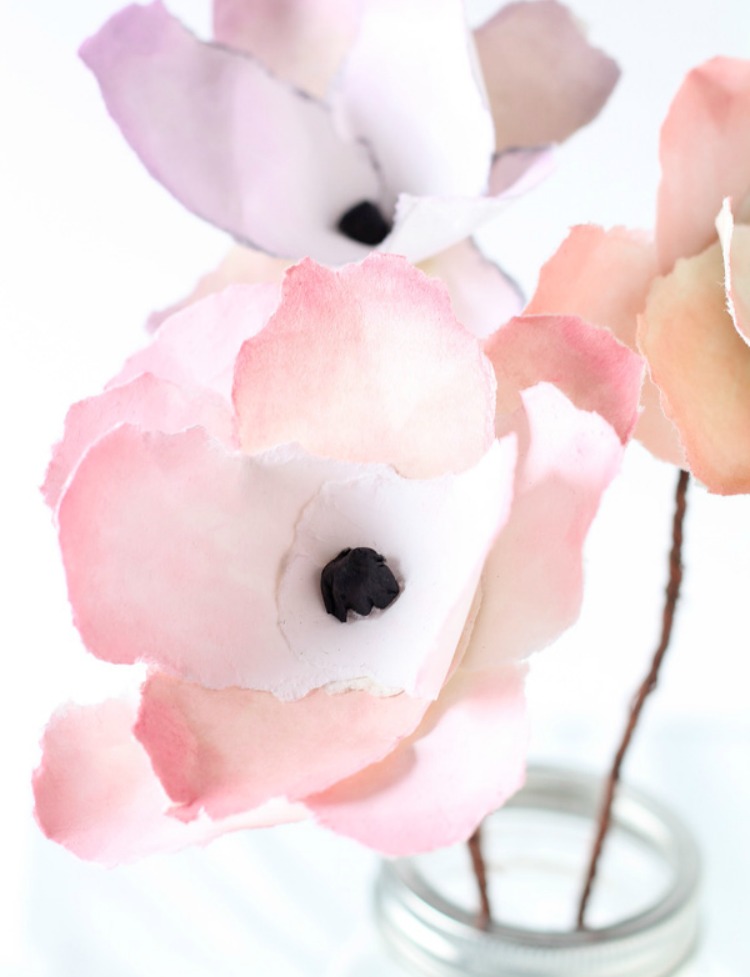 Almost makes perfect proposed these watercolour bottles as a wedding DIY for table numbers, but we think these would look great at home as well. You could do numbers, letters or simple graphics and it would look fabulous.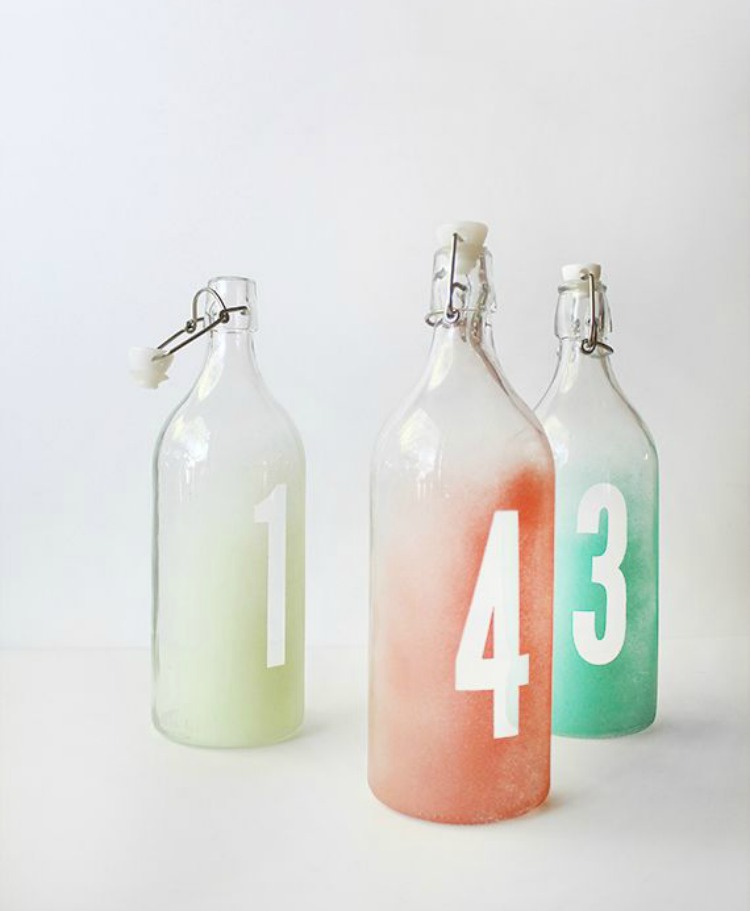 What a great project from The Makers Society. If you've ever wanted to make your own clock, this is the perfect tutorial.  A fantastic way to add a little colour to your walls.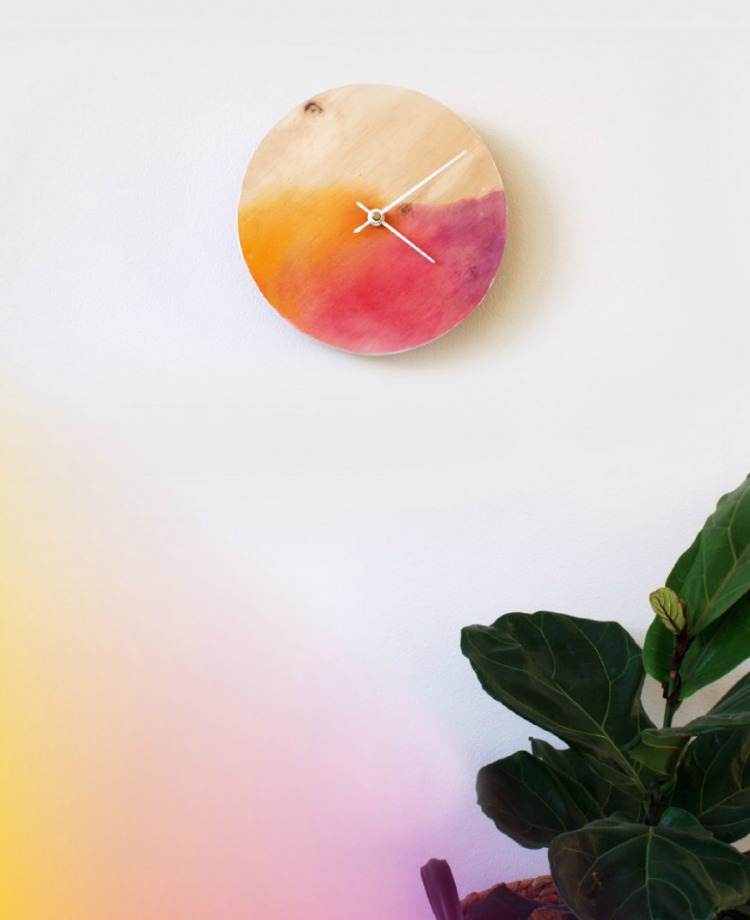 Another DIY for the paper crafters courtesy of A Blackbird's Epiphany. Try out these cute watercolour gift bags – a great project to do with kids.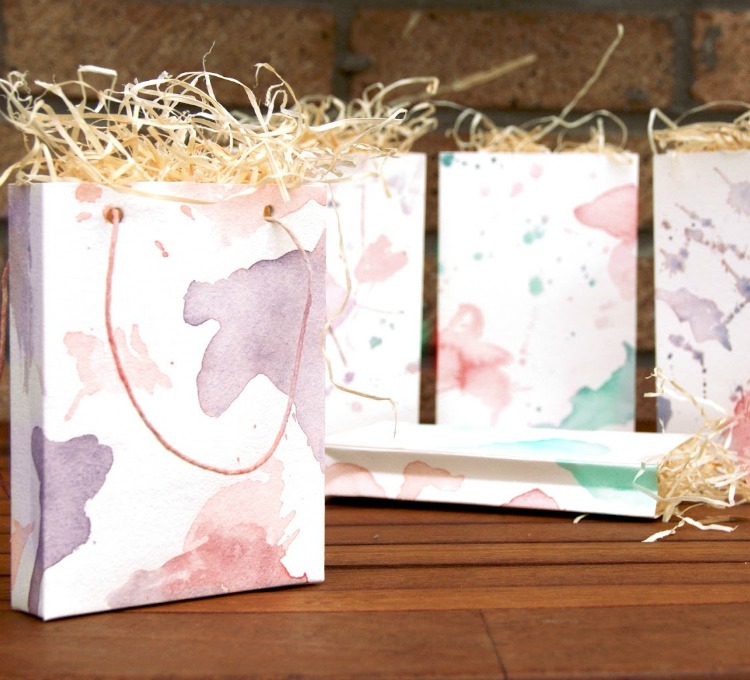 We have shared this project before on our Facebook page but couldn't resist including this in our watercolour inspired DIY.  Just use nail polish and some plain mugs.  This tutorial is via Blueberry Segments.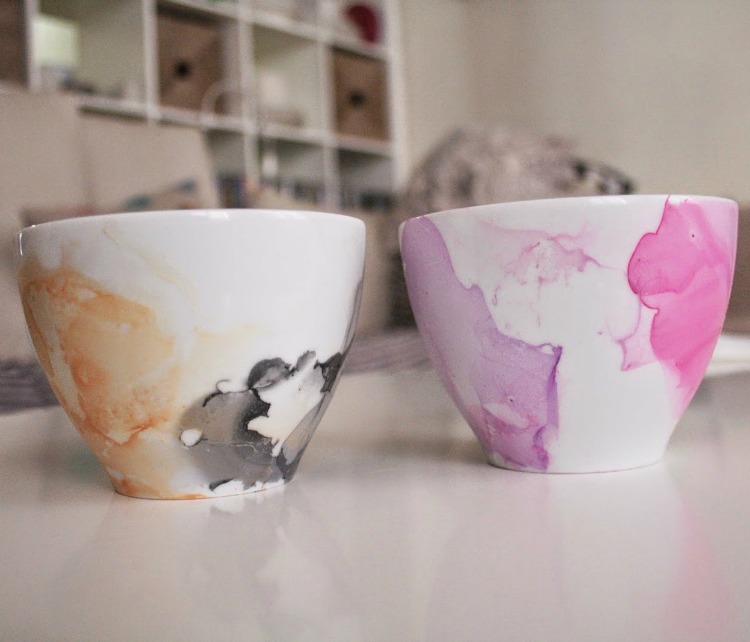 Lastly, Style Me Pretty has shared this stunning tutorial for watercolour placemats.  We particularly love the illustrative tutorial!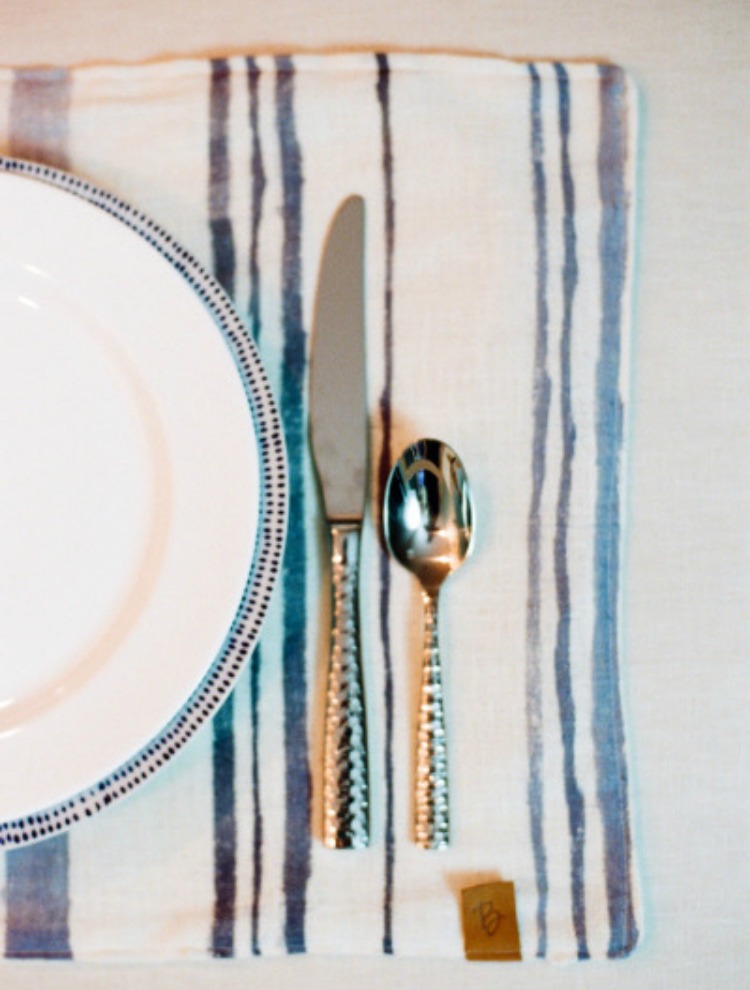 If you like these project ideas, don't forget to follow us on pinterest. We regularly pin creative DIY's that we (and our followers) love.  Also, we would like you to share any fabulous ideas that you've tried and tested. Leave us a comment below.