Take 30 minutes today to:
Make a marbled trinket dish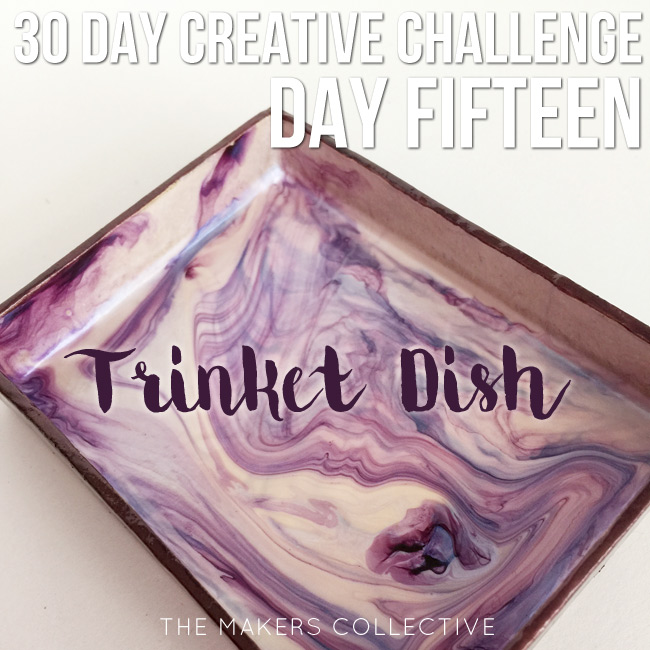 Hey Peeps, hover and Pin that ⤴︎
My 30 Day Creative Challenge is designed to boost your creativity, get your hands moving and make your brain happy! I challenge you to set aside just 30 minutes (or less!) per day, every day in November to make something, to form creativity as one of your daily habits.
For more info about the Challenge, why you should join in and how to do it, check out the main 30 Day Creative Challenge post.
---
Remember, you can join in with todays prompt, or work on your own project, it can be whatever you like! Just remember to post a photo and tag it with #makers30days on Instagram, Twitter or Facebook! Have a look at what everyone else has going on, like and comment on pics to encourage the community =)
---
CREATIVE CHALLENGE – DAY FIFTEEN
TRINKET DISH
In this project I have used a lid from a little cardboard box, but you could use anything, a teacup saucer, a plastic cup or plate, or make your own little dish from newspaper and masking tape! I love watching how the nail polish colours mix together to form the marbling effect, you can't really predict what it will turn out like, but more times than not it looks really cool =) The time to do this one is quick but the drying time is lonnnng, so make sure you don't touch it until it's completely dry! also you might want to do it outside 😉
You will need
✚ Cardboard lid / saucer / plate / DIY newspaper dish
✚ Nail polish (at least 2 colours)
What to do
Step one ⋙ Pour a good amount of nail polish into the lid, and tip/turn/roll the lid around so the entire inside is covered. Do this pretty quickly so it doesn't dry out
Step two ⋙ Pour a few dots of another colour into the first, and tip/turn/roll the lid around again to mix the colours together, forming the marble effect
Step three ⋙ Paint the outside rim with nail polish, and leave everything to dry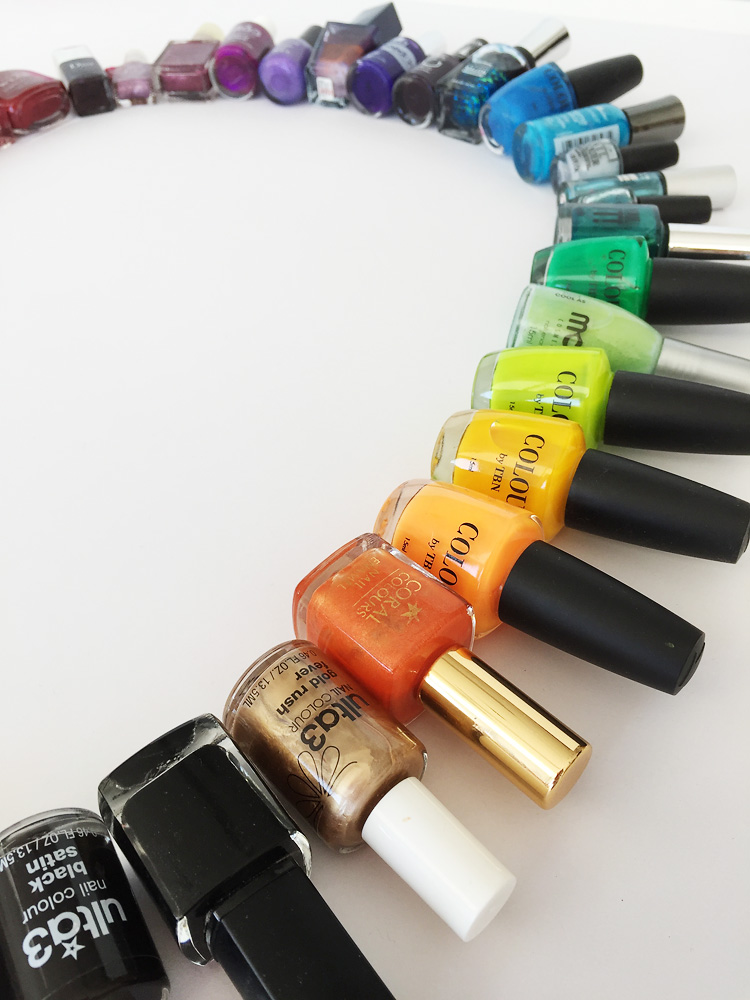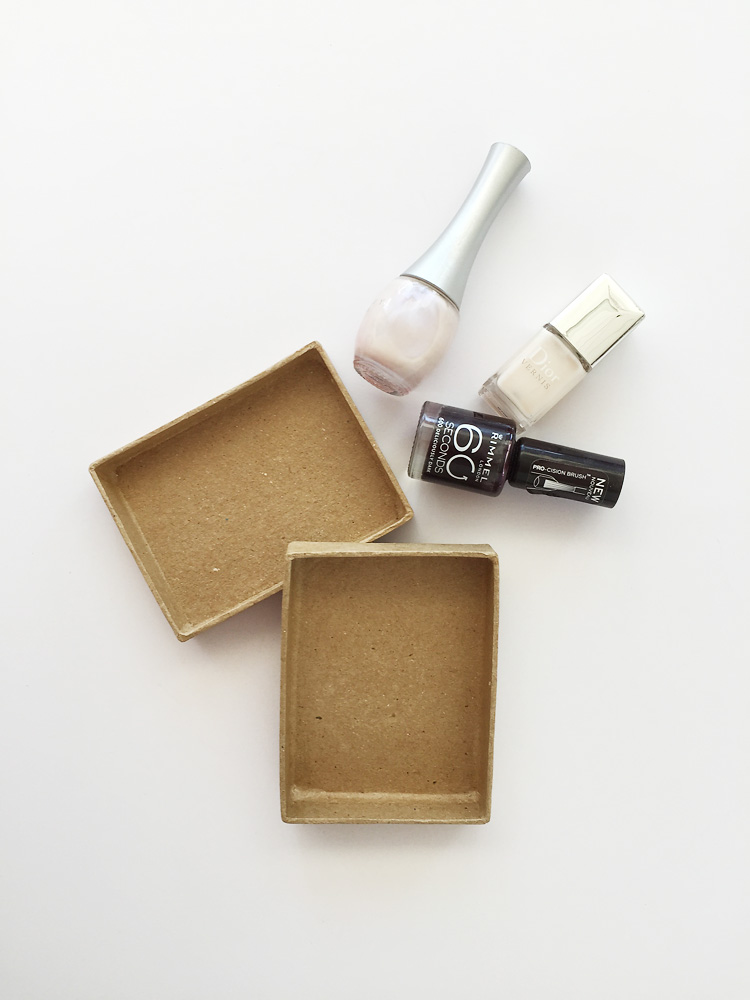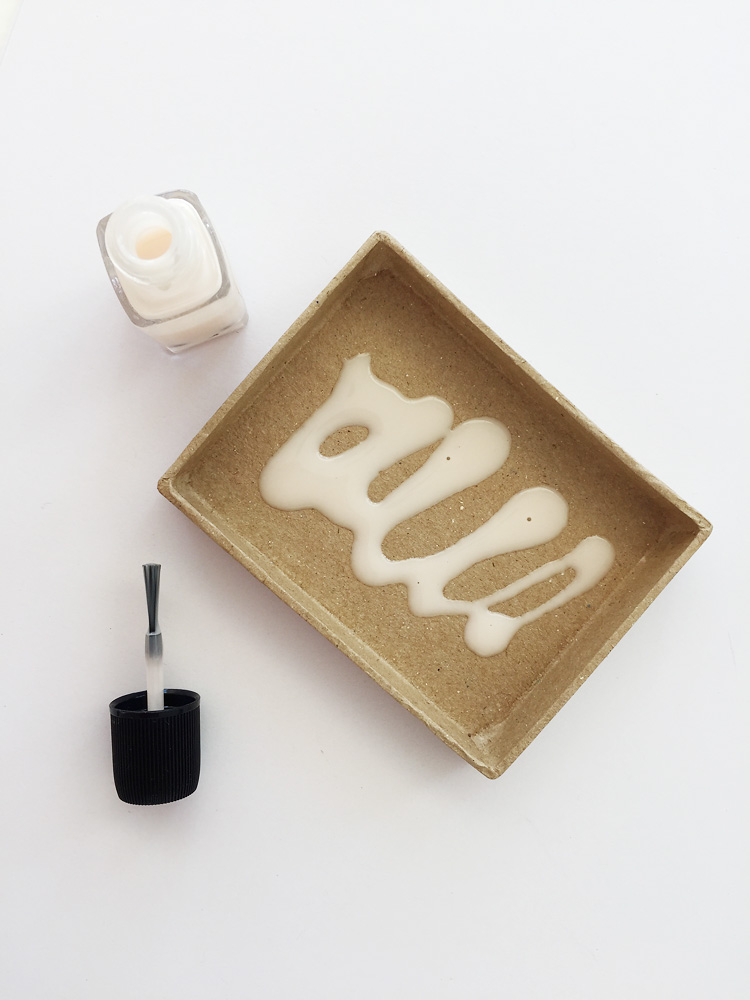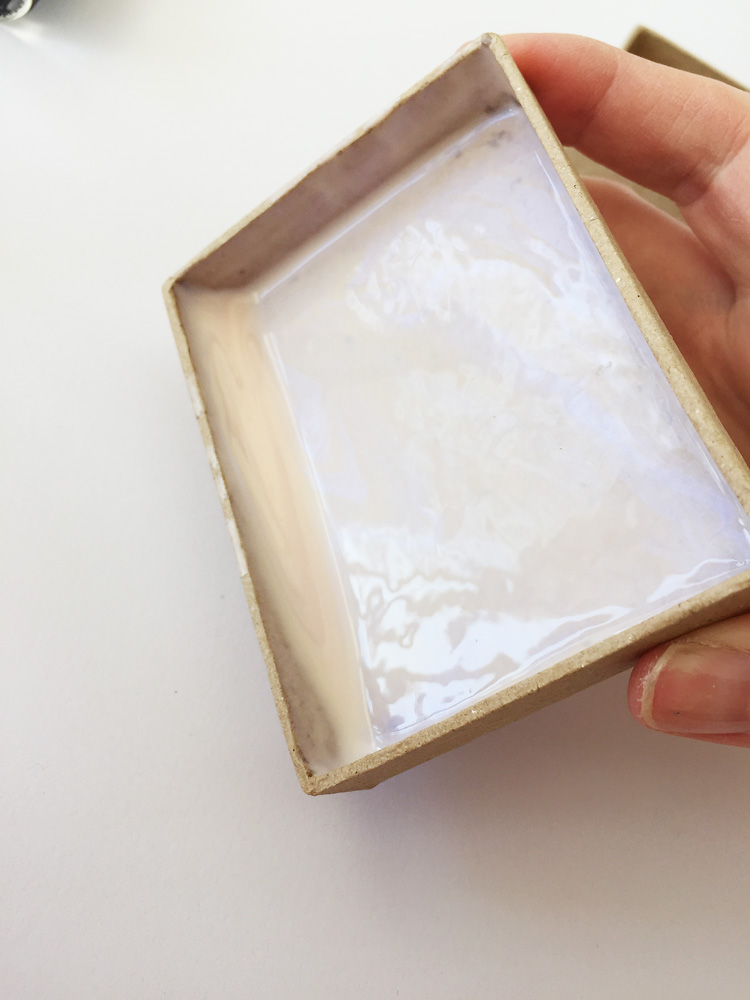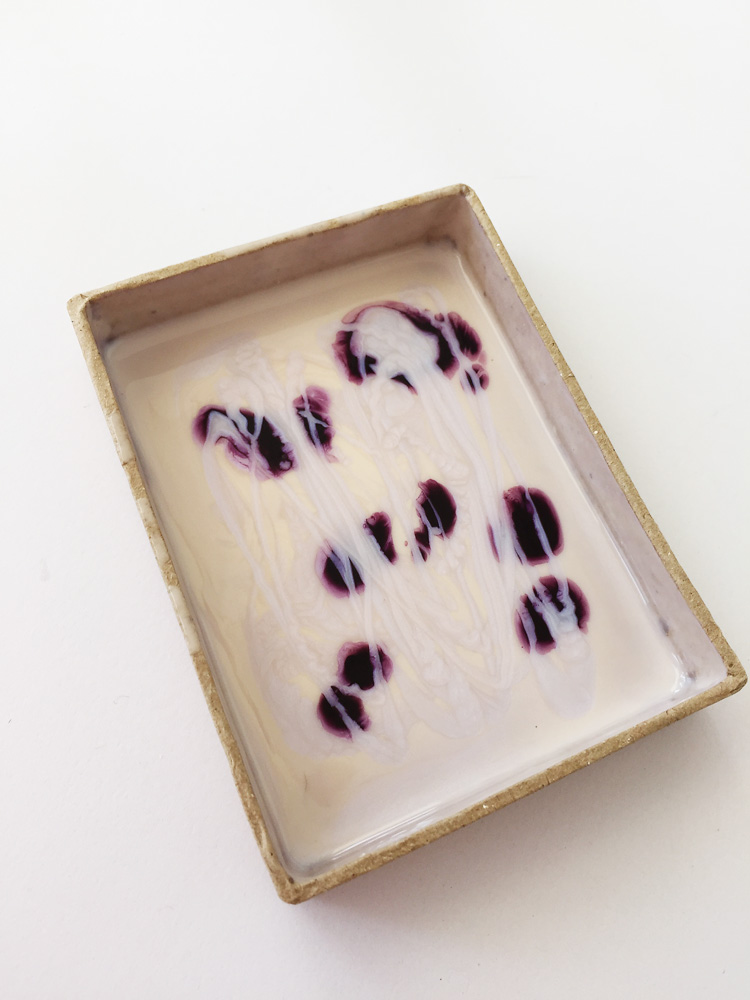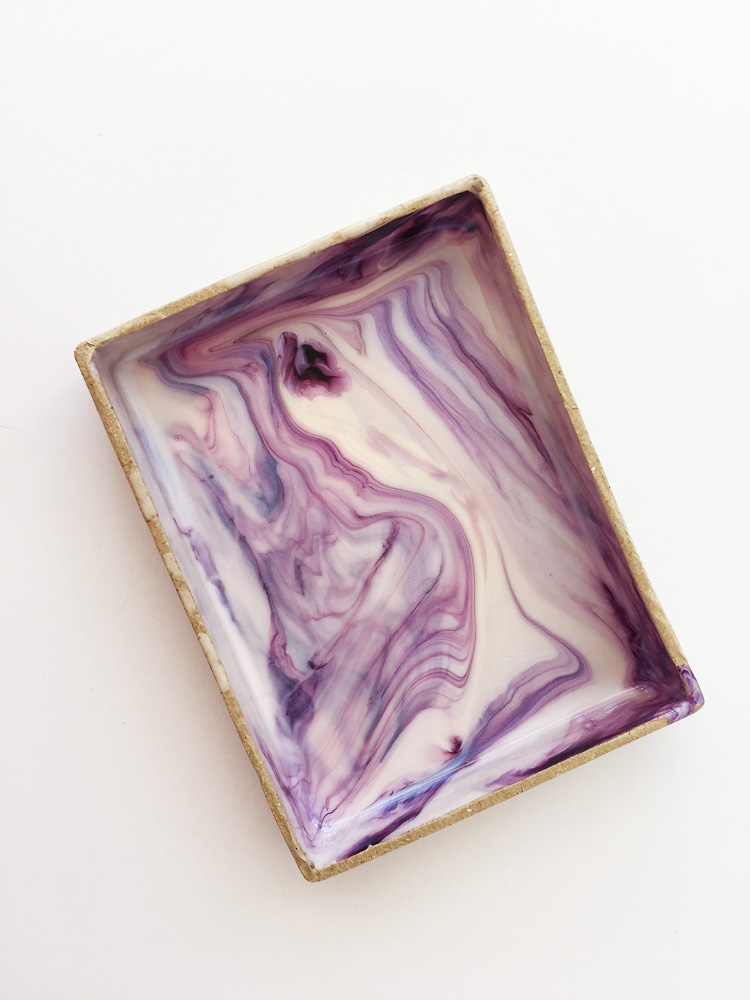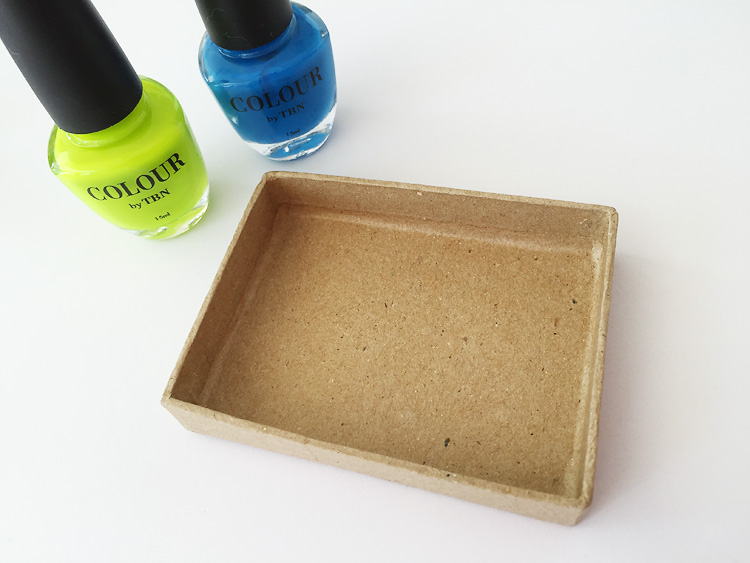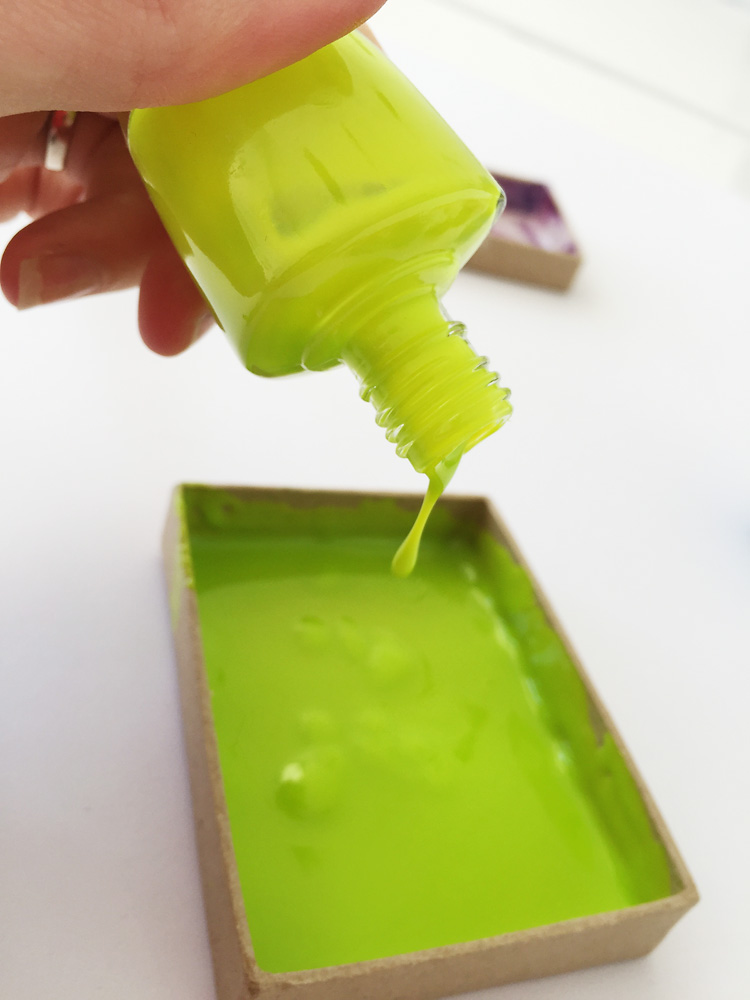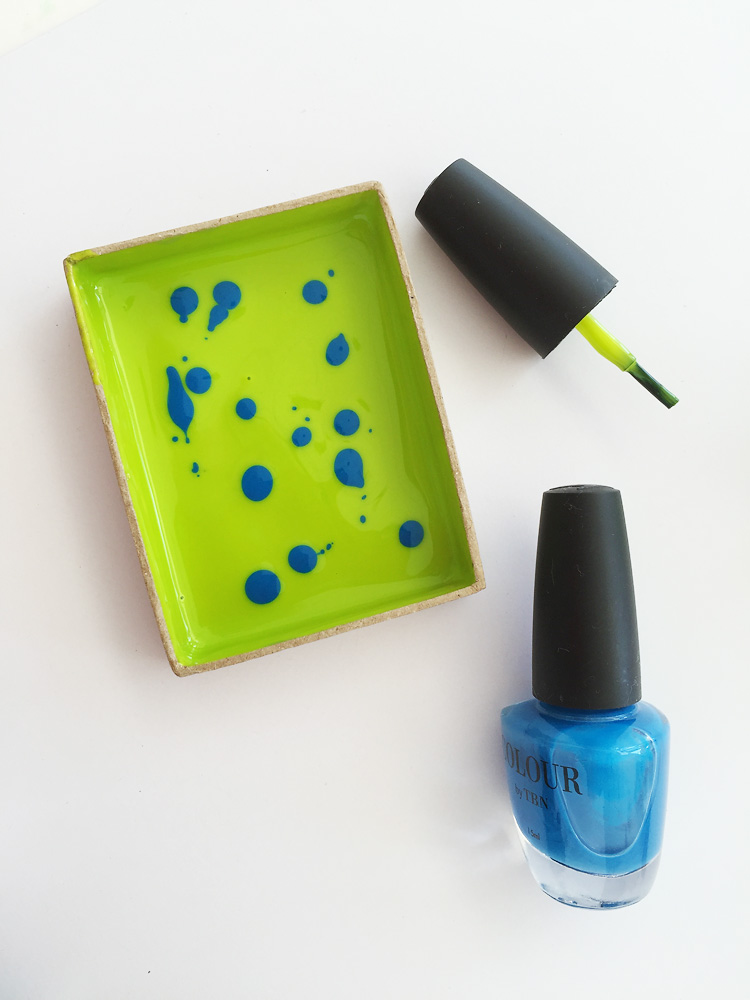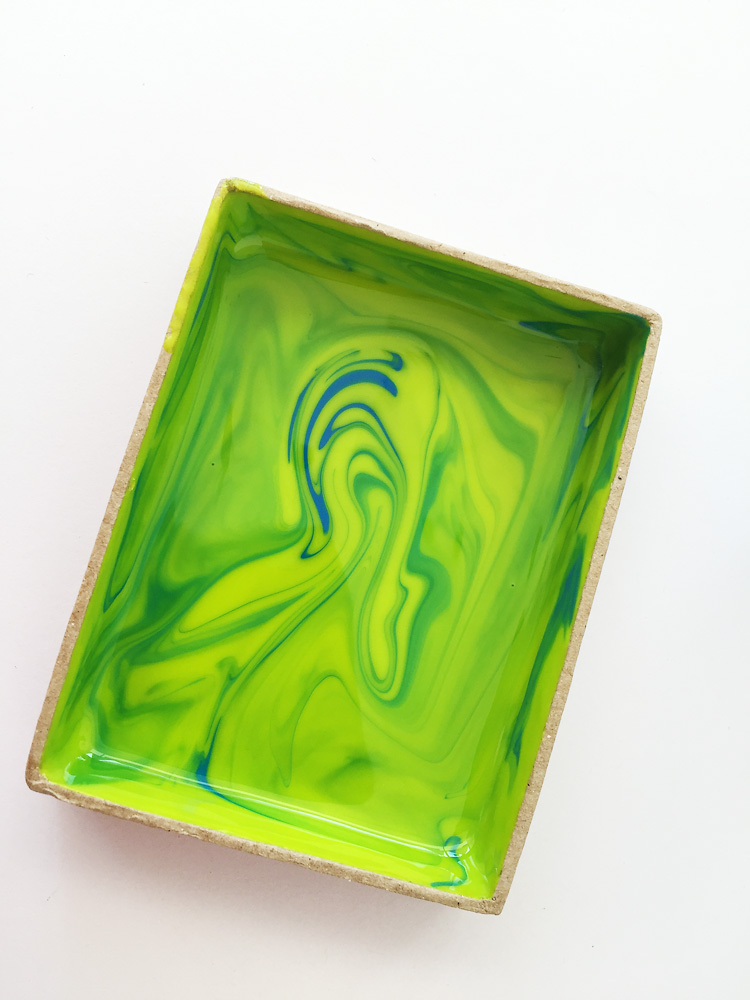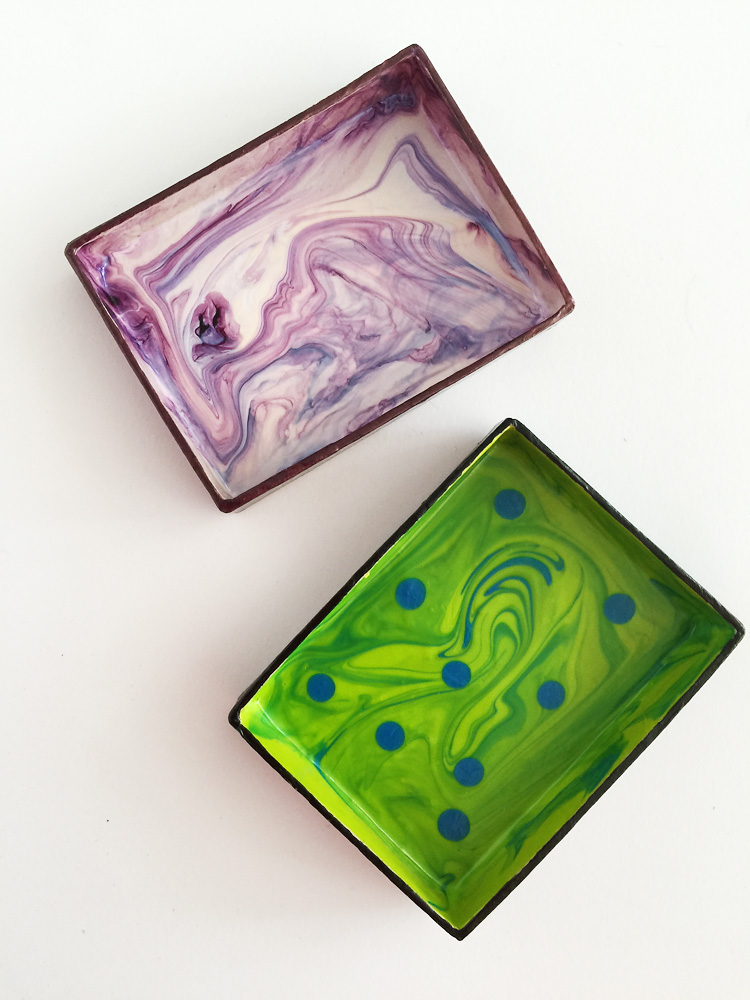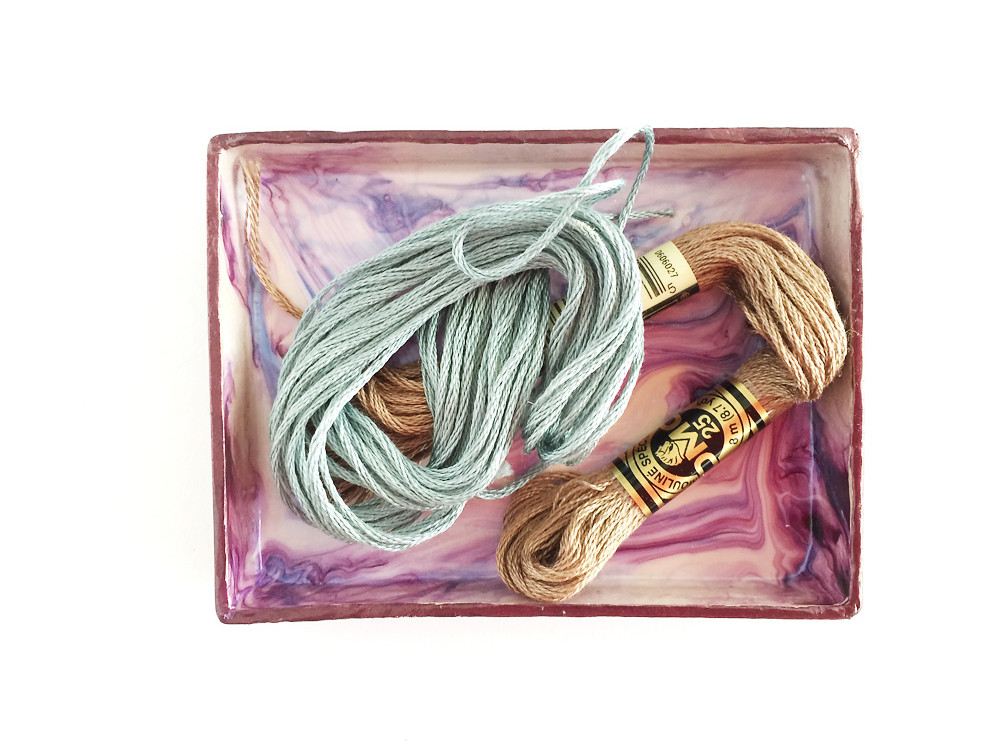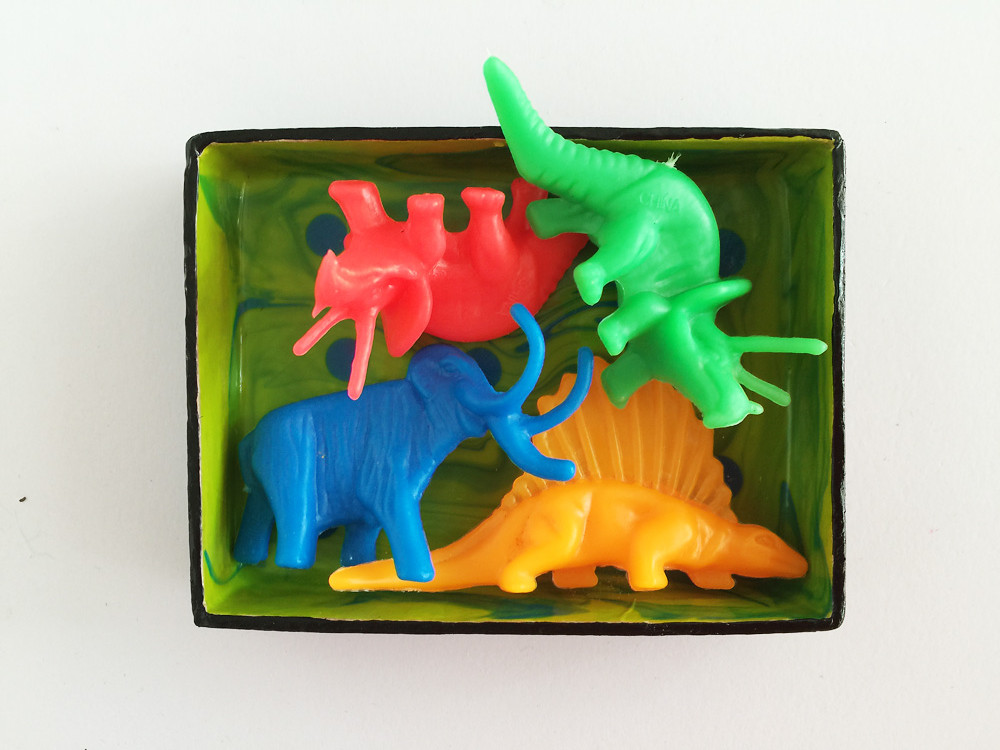 ---
✖︎ JOIN THE FUN ✖︎
Make sure you post a pic of you making stuff everyday online and tag it with #makers30days on Instagram, Twitter or Facebook… like and comment on somebody else's pic once or more a day to help grow the community spirit of this challenge and encourage one another to get all the way to day 30!