Take 30 minutes today to:
Customise shoes with fabric markers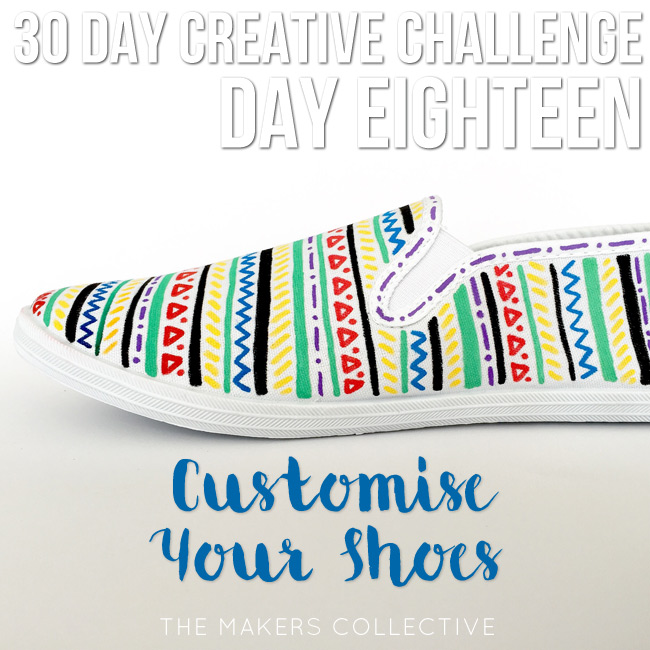 My 30 Day Creative Challenge is designed to boost your creativity, get your hands moving and make your brain happy! I challenge you to set aside just 30 minutes (or less!) per day, every day in November to make something, to form creativity as one of your daily habits.
For more info about the Challenge, why you should join in and how to do it, check out the main 30 Day Creative Challenge post.
---
Remember, you can join in with todays prompt, or work on your own project, it can be whatever you like! Just remember to post a photo and tag it with #makers30days on Instagram, Twitter or Facebook! Have a look at what everyone else has going on, like and comment on pics to encourage the community =)
---
CREATIVE CHALLENGE – DAY EIGHTTEEN
Why pay $50 and up for awesome shoes when you can make your own? This could also apply to pretty much anything make of fabric: tote bags, kids clothes, shoes, socks, tea towels… anything!
You will need
✚ Canvas Shoes (or something else made of fabric)
✚ Fabric Markers (I used the Ikea fabric markers, but you could use "Stained by Sharpie", or any other kind!)
What to do
Step one ⋙ Start drawing, it's as easy as that!
(My design did take more than 30 minutes per shoe, I'd recommend a simpler designed if you're really short on time)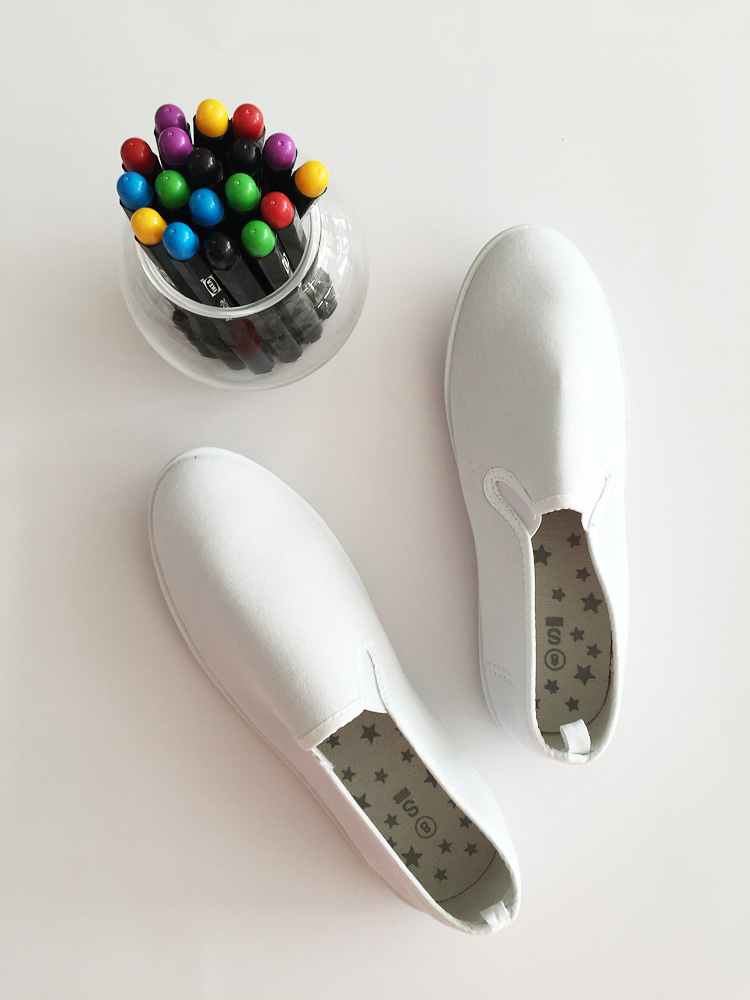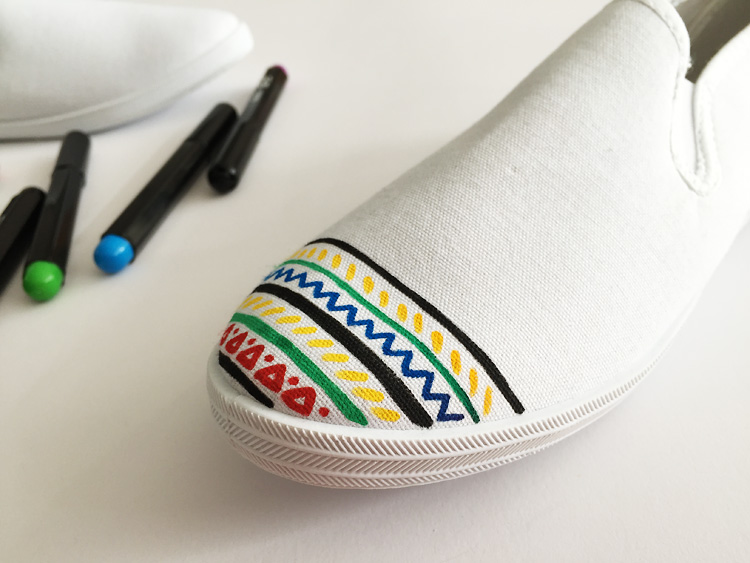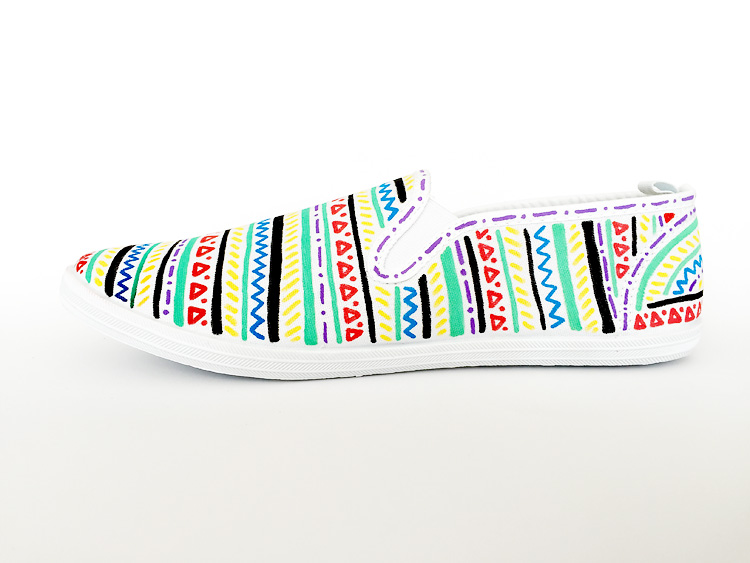 ---
✖︎ JOIN THE FUN ✖︎
Make sure you post a pic of you making stuff everyday online and tag it with #makers30days on Instagram, Twitter or Facebook… like and comment on somebody else's pic once or more a day to help grow the community spirit of this challenge and encourage one another to get all the way to day 30!