Take 30 minutes today to:
Wrap stuff in rope or twine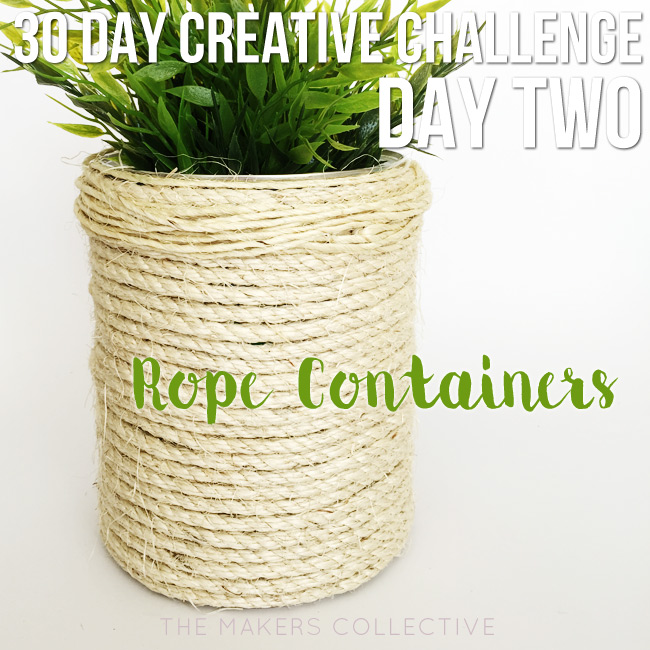 Hey Peeps, hover and Pin that ⤴︎
My 30 Day Creative Challenge is designed to boost your creativity, get your hands moving and make your brain happy! I challenge you to set aside just 30 minutes (or less!) per day, every day in November to make something, to form creativity as one of your daily habits.
For more info about the Challenge, why you should join in and how to do it, check out the main 30 Day Creative Challenge post.
---
Remember, you can join in with todays prompt, or work on your own project, it can be whatever you like! Just remember to post a photo and tag it with #makers30days on Instagram, Twitter or Facebook! Have a look at what everyone else has going on, like and comment on pics to encourage the community =)
---
CREATIVE CHALLENGE – DAY TWO
ROPE CONTAINERS
I don't know about you, but being a creative type, I can NEVER have enough storage to put all my bits and bobs in. And there's just something about the texture of jute rope that is really great (must be the love of the beach I have). So why not cover a bunch of stuff in rope and twine to create pretty storage containers?! Yes, why not =)
You will need
✚ Empty tin or other container (I used a baby formula tin)
✚ Natural rope or twine
✚ Hot glue gun or other strong glue and more patience
What to do
Step one ⋙ Make sure your tin is nice and clean
Step two ⋙ Use the glue gun to stick one end of the rope to the bottom of one side of the tin
Step three ⋙ Wind the rope around and around the tin, going up toward the top (You can do dots of glue along the way to make it super secure, but you definitely don't have to, it should stay in place pretty well on it's own)
Step four ⋙ Once you reach the top, trim the rope to fit and glue the end to the top edge or rim of the tin, and you're done!
You can add twine and tie off for more texture if you want to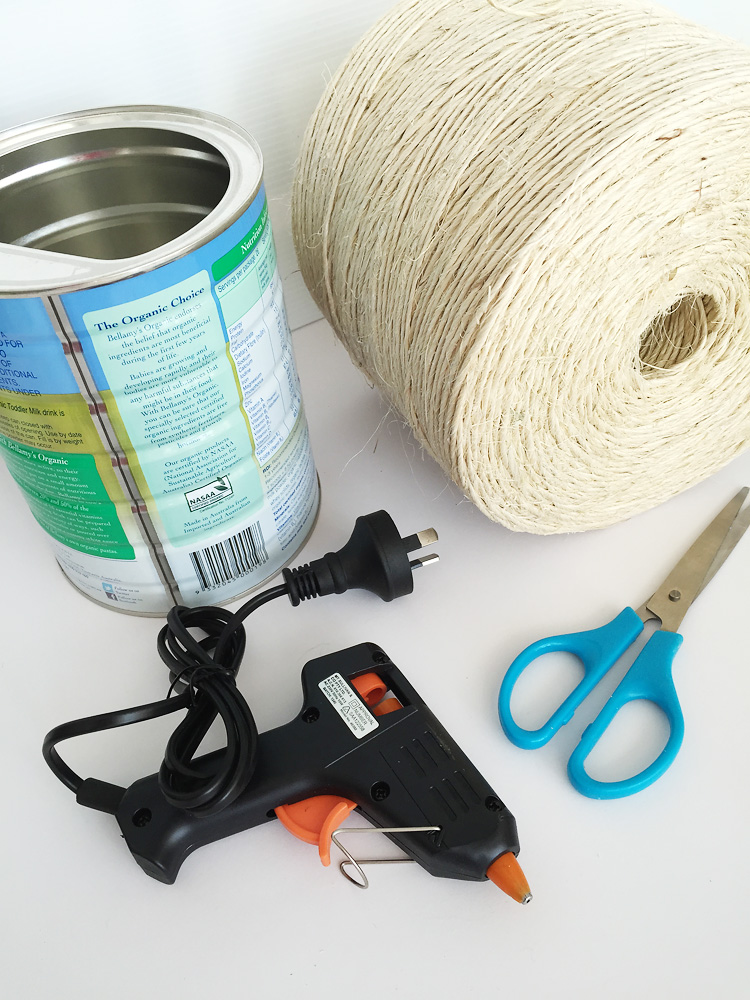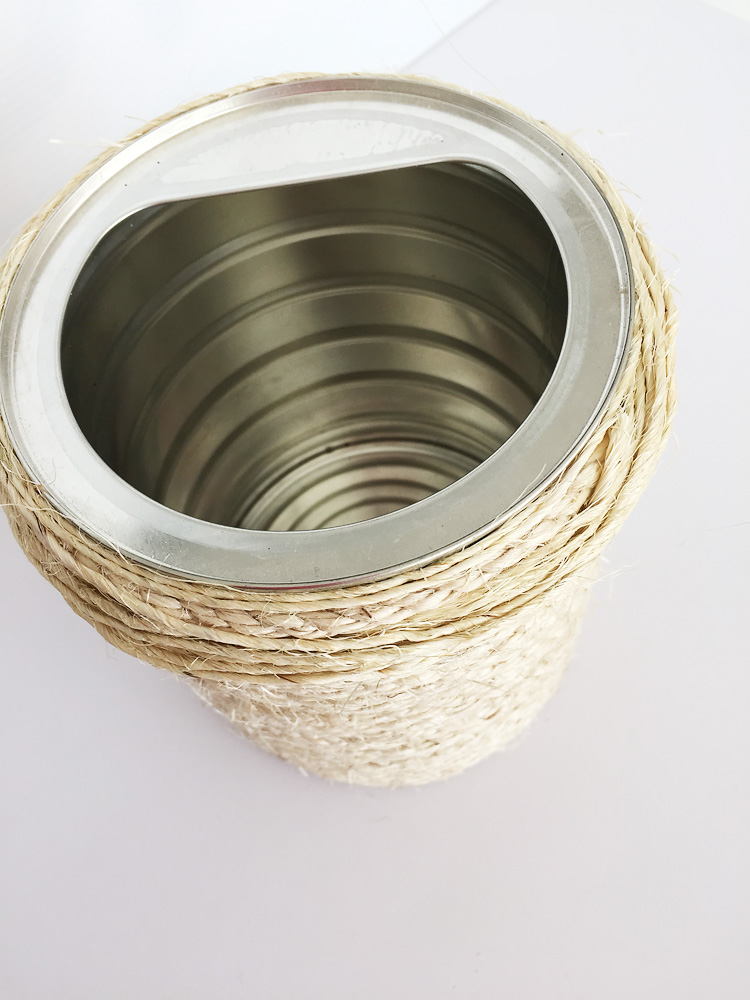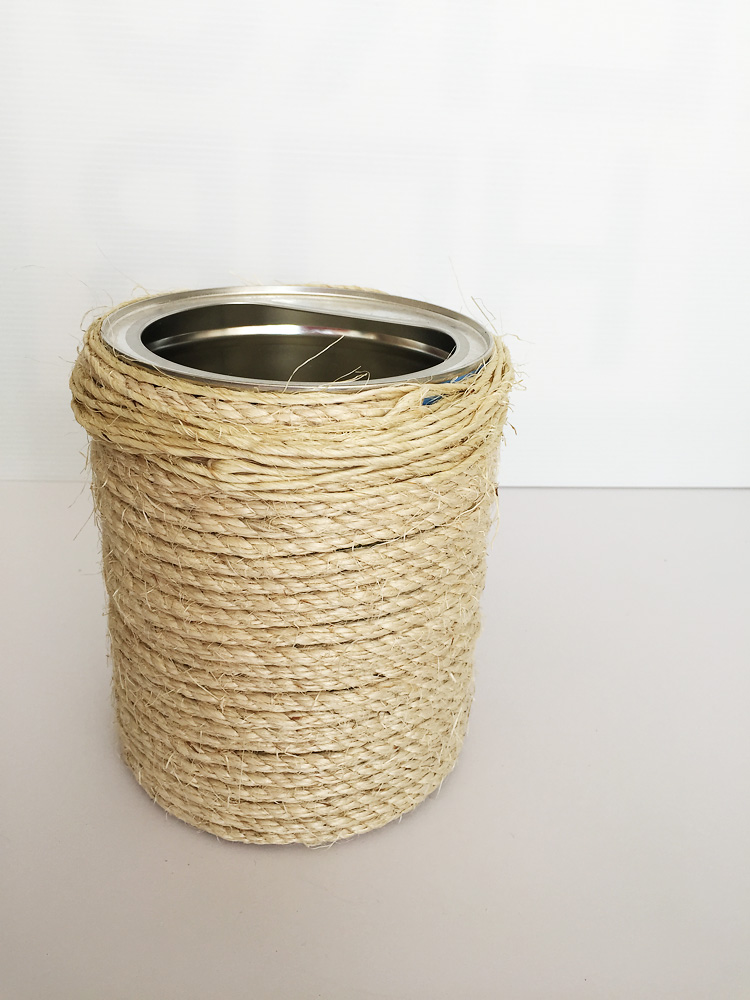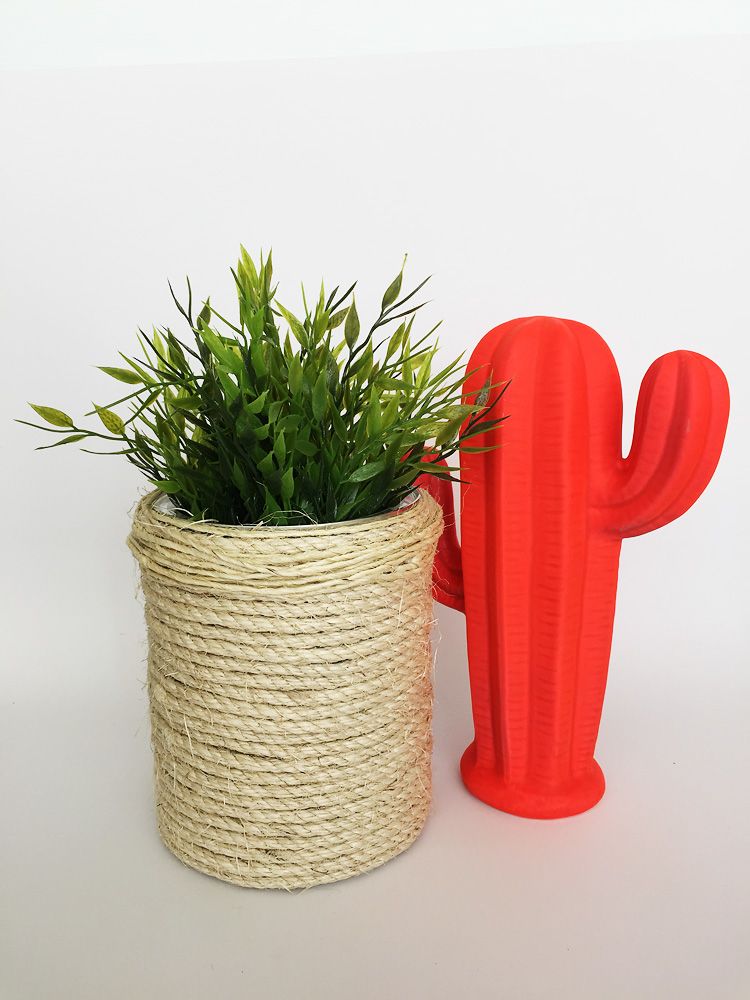 ---
✖︎ JOIN THE FUN ✖︎
Make sure you post a pic of you making stuff everyday online and tag it with #makers30days on Instagram, Twitter or Facebook… like and comment on somebody else's pic once or more a day to help grow the community spirit of this challenge and encourage one another to get all the way to day 30!