Decorative Yarn Balls
The Makers' Box included the following project for DECEMBER (2014), and it's super easy and fun.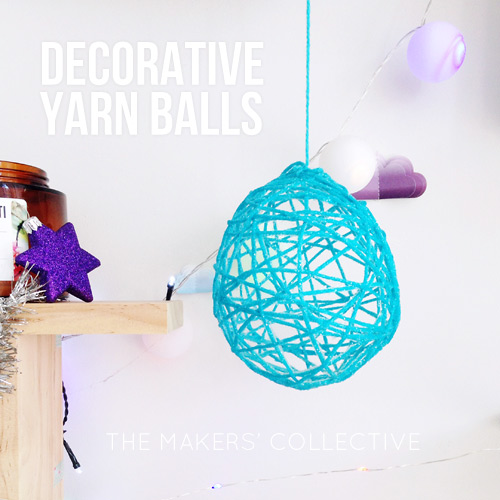 In the box:
✚ Clear Gloss Mod-Podge
✚ Balloons
✚ White Yarn
✚ Gloves
You will need:
✚ Plastic Container
✚ Water
✚ Scissors
✚ Paintbrush/Spoon for mixing
✚ Measuring cup

This project is messy but LOADS of fun, surprisingly easy, and really effective. Perfect for decorating at any time of the year!
Step One:  Blow up your balloons to the size that you would like your decorative yarns balls to be and secure them with a knot
Step Two: Pour around 60ml of Mod Podge and 30ml per balloon into a plastic container, and stir well with the paintbrush/spoon until mixed well. The consistency should be quite watery so it will soak into the yarn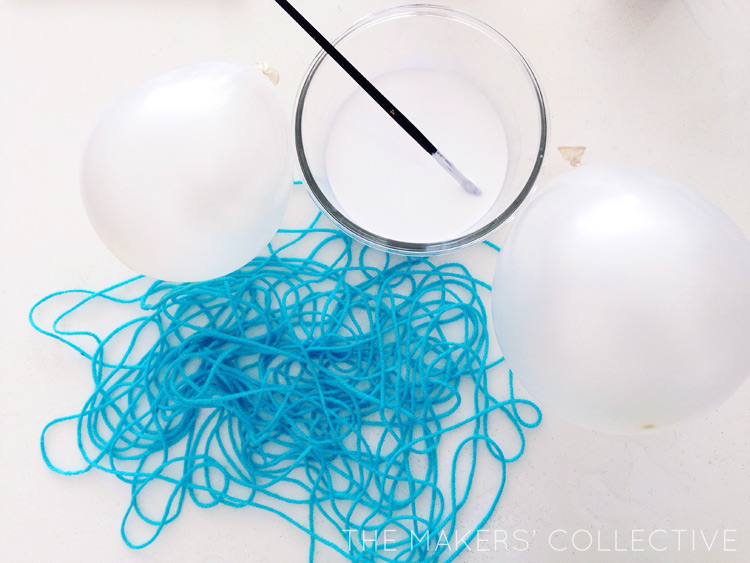 Step Three: Unravel a good amount of yarn, about 1m per balloon. This will depend on how wrapped you want your decorative ball to be, but you can always add more later. Wrap this cut piece of yarn into a fairly neat round, so it doesn't get all tangled.
Step Four: Put you gloves on, and push the yarn into the Mod Podge/Water mix, making sure it is completely covered and the mixture soaks into the yarn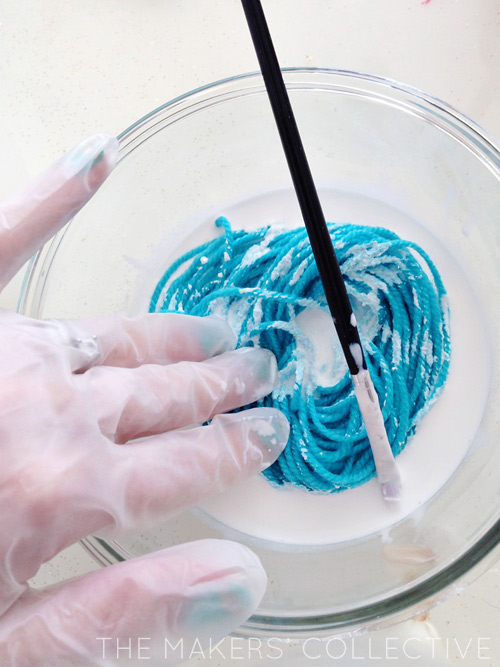 Step Five: Start wrapping the yarn around the balloon. The first layer will be quite tricky as the balloon is slippery and the yarn will not want to stay in place, but do it slowly and carefully, and not too tight – you really want to be "draping" the first layer of yarn around the balloon
Step Six: Once the first layer is on, the rest will be easier as the yarn will stick to itself. Again don't try to wrap too tightly (but not too loose either!). You can do as many layers as you like, the more you do the longer it will take to dry.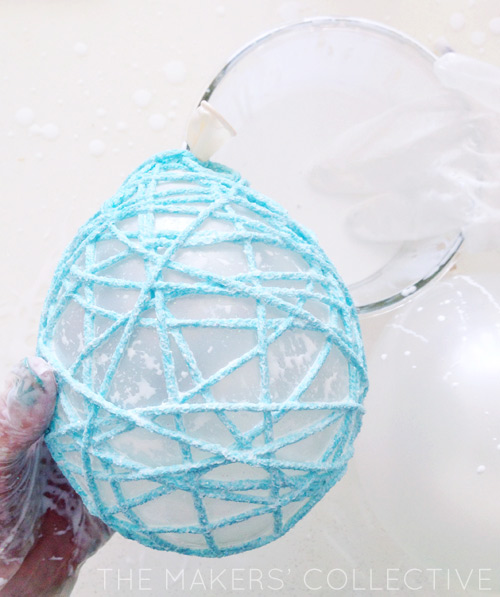 Step Seven: Use a length of yarn and tie to the knotted and of the balloon then hang somewhere to dry. Be warned, it will drip! Make sure you put it outside or have something to catch the drips as it dries. Leave overnight.
Step Eight: Once the yarn is completely dry and "set", cut the balloon away with scissors, and hang your decorative ball wherever you like!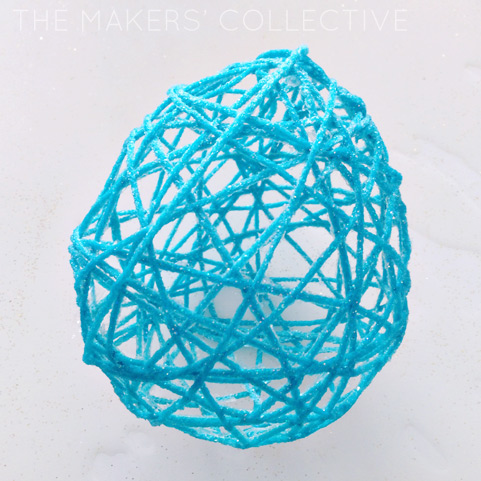 Step Nine: Snap a photo of your creation and post on Instagram, tagging #themakersbox and @themakers.collective, or post straight to our Facebook Page! We'd love to see what you create =)