I love spray paint! I've seen this DIY all over Pinterest and also on blogs around the place, so thought I would give it a try myself. It is so super easy and quick, and you don't need a lot of supplies, so it's already a favourite of mine.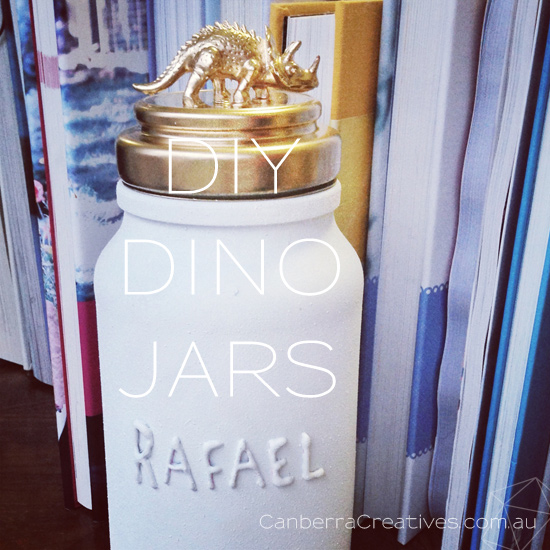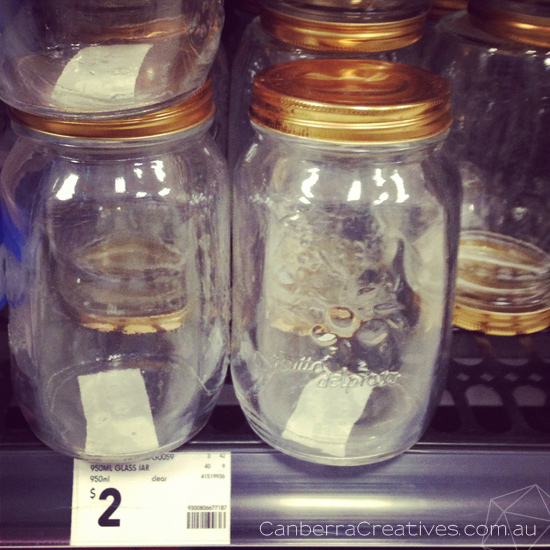 I used a jar that had been sitting empty in my pantry for ages, but I spotted these mason-esque jars in K-Mart the other day for only $2, which would be perfect for this project.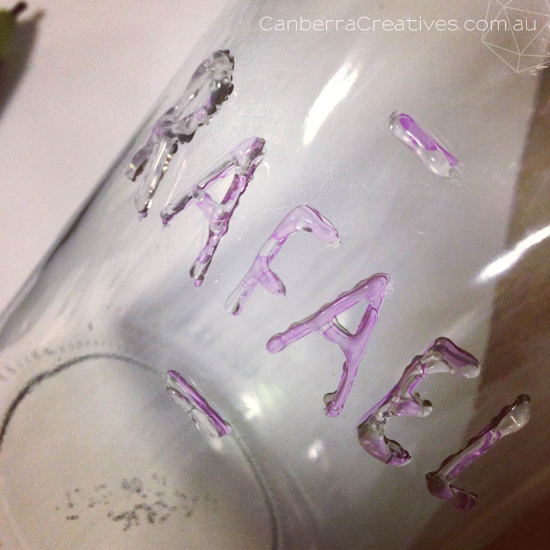 Not part of this tutorial, but I also used a hot glue gun to write Rafael's name on the jar before painting it. Definitely needs practice, so I'll be doing a DIY post on that soon!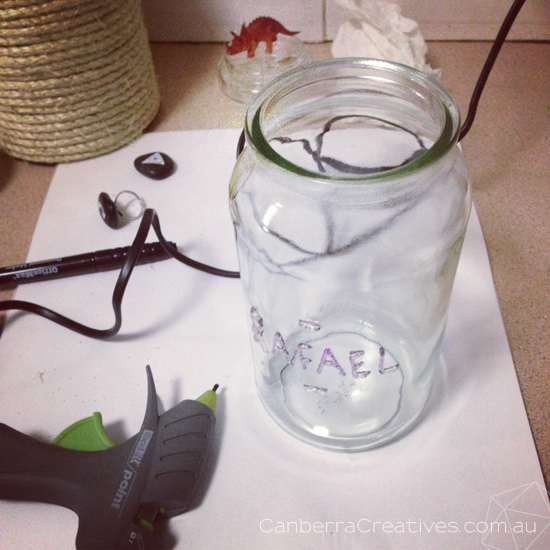 You will need: A Jar, a plastic toy dinosaur (or any other plastic toy you like), a hot glue gun, and spray paint. I used satin Gold for the top, you could keep the jar clear or paint it also like I did.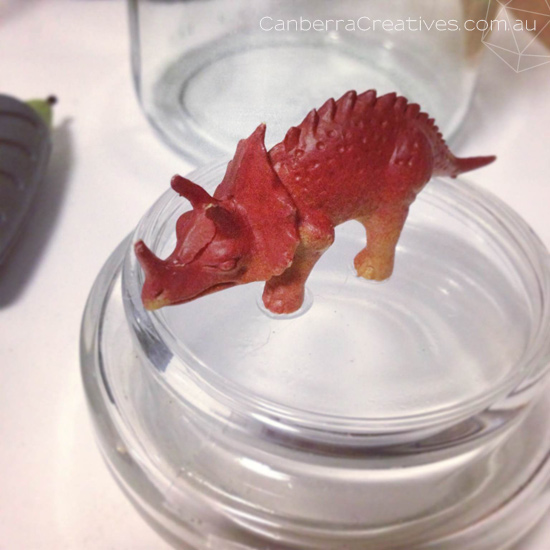 First, use the hot glue gun to stick your Dino to the top of the jar lid. Make sure he's well secured!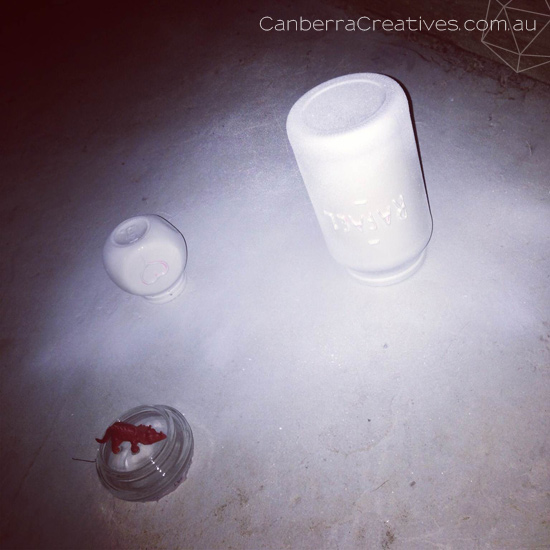 Next, take your items outside to spray them! I left it a bit late in the day to do mine (ie, it was night time, and freezing cold!), but they still turned out fine.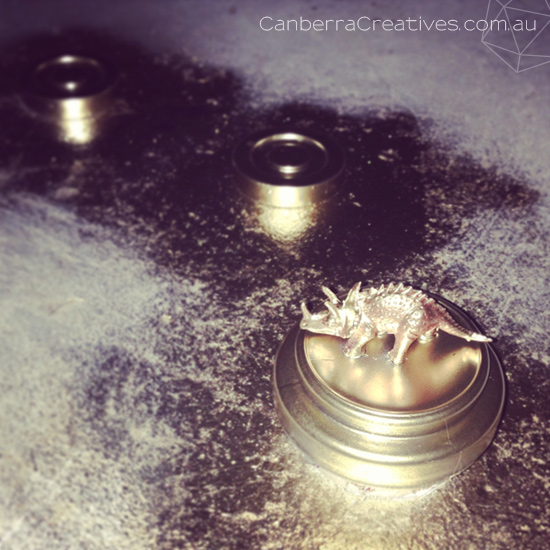 Rawr.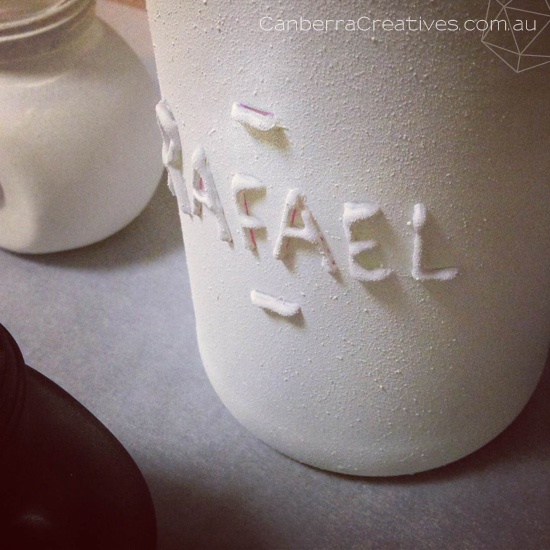 This picture above shows the not-so-fantastic results of my hot glue gun writing, and the effect the cold had on the white spray paint. Live and learn and keep experimenting, I say!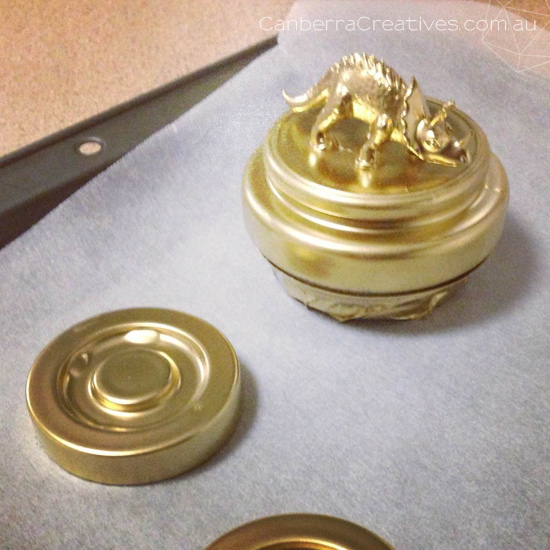 I brought the lids and everything else inside to dry so they didn't get dewey overnight.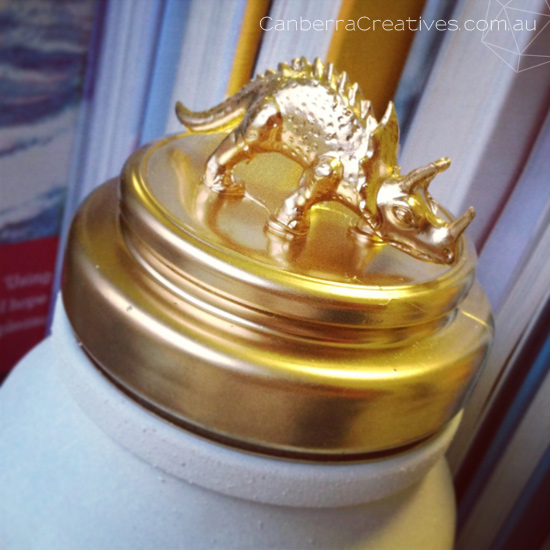 And, TA-DA! Really, it was as easy as that, and I think it's super effective.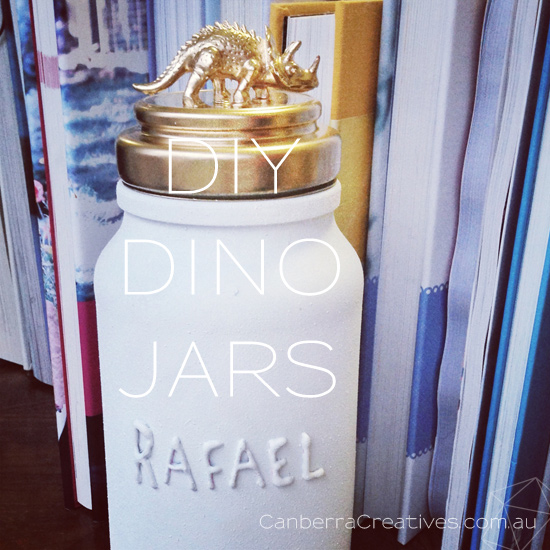 Let me know if you try your hand at any spray-paint projects!