This post is for all the paper crafters out there!  We've pulled together 10 neat DIY ideas using origami which is the perfect winter's day craft. There is something for everyone with simple projects as well as more elaborate and challenging ones.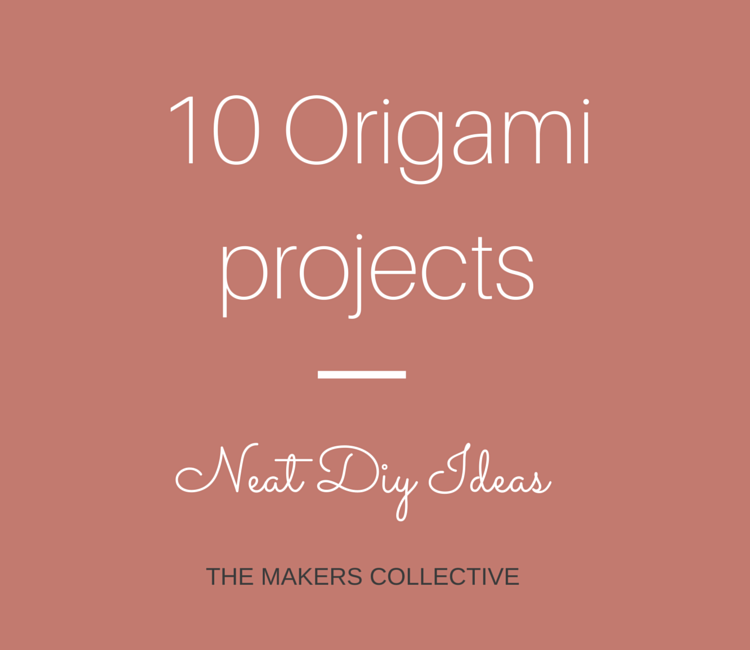 To get you in the swing of things, we start off fairly easy with this sweet DIY heart page marker. Check out Bloomize for this easy little tutorial.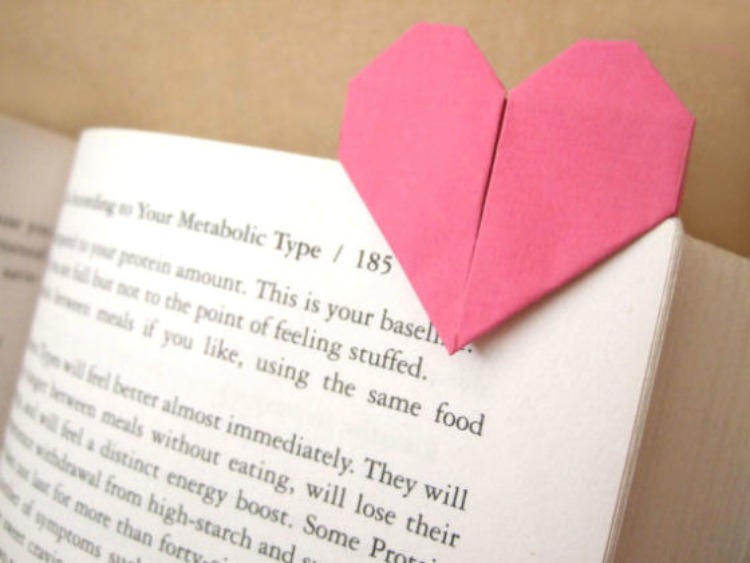 Brooklyn Bride bring the bling with this gorgeous diamond ring napkin holder. This could be adapted to use for anything including a wearable oversized novelty ring.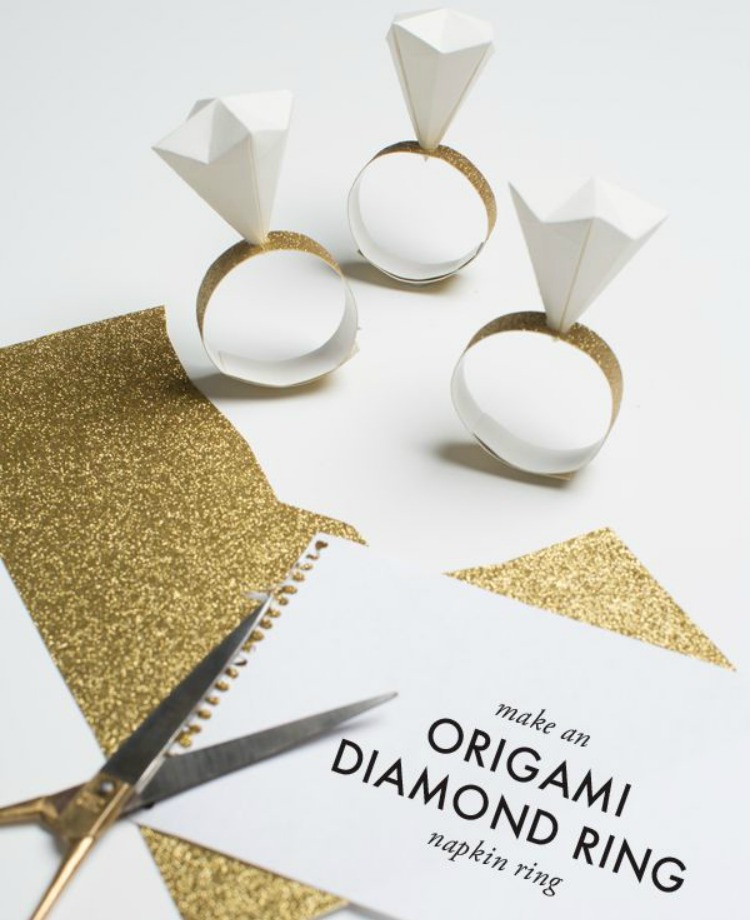 These DIY origami leaves from Stepping Through Crazy are amazingly simple to make. They would look really sweet as part of a garland or as a little embellishment on a gift.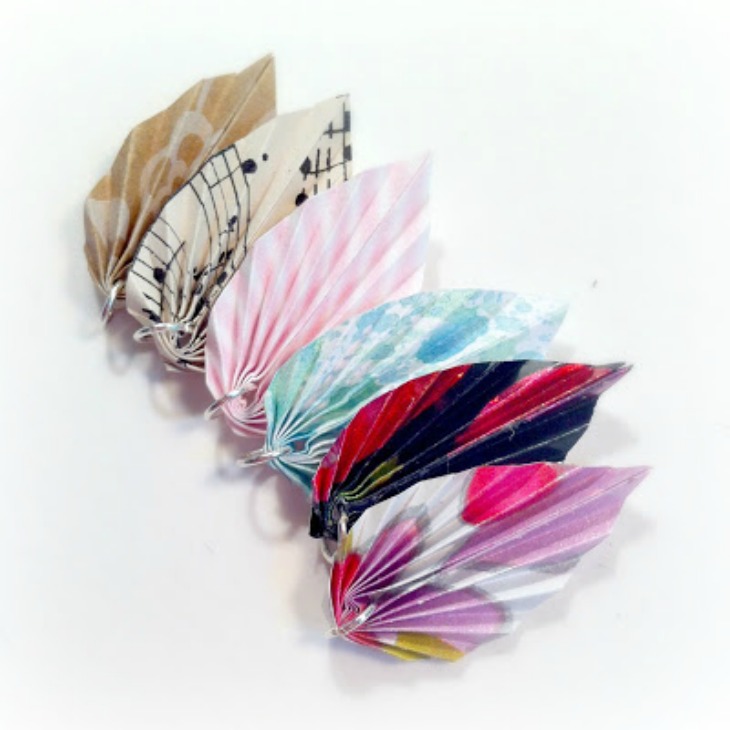 This is the cutest mobile that we have come across in a long time. One dog woof shows you how to create the ombre inspired mobile using tiny little paper stars. So sweet.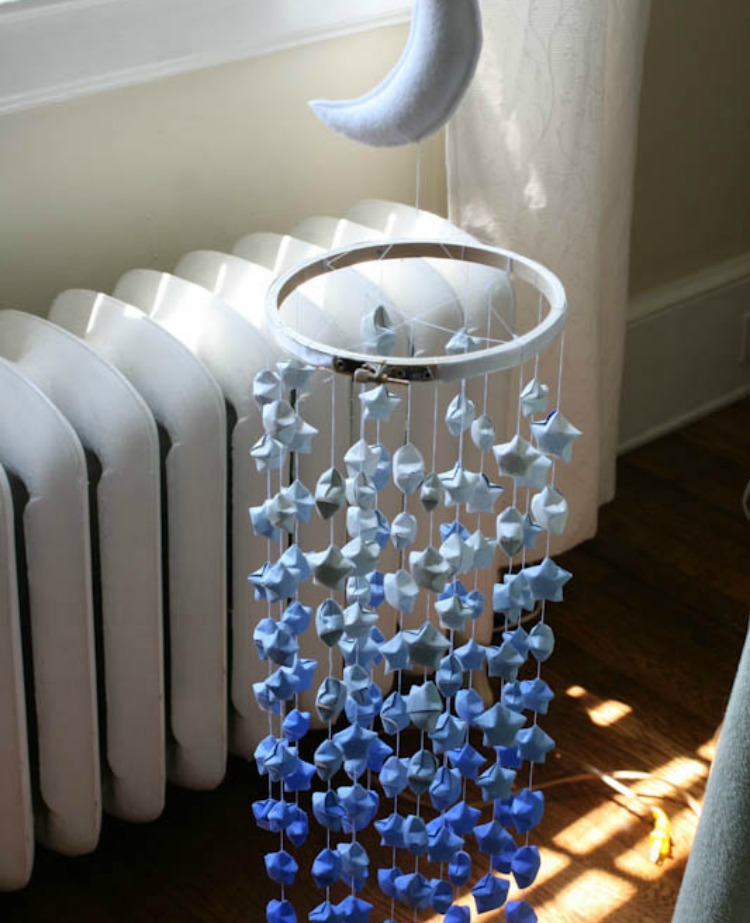 How adorable is this little guy? Find out how to create him via How About Orange and get crafty like a fox!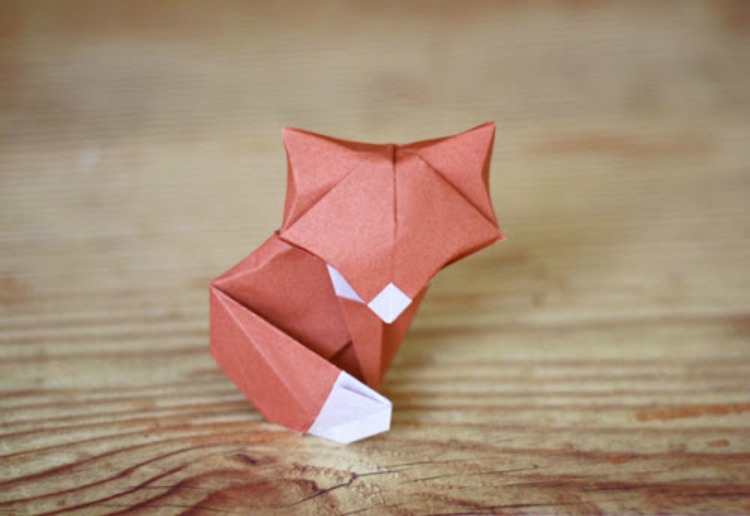 So this project idea is a little more ambitious and if you can pull it off, the results will be stunning. Courtesy of Design and Paper, this is a seriously cool DIY.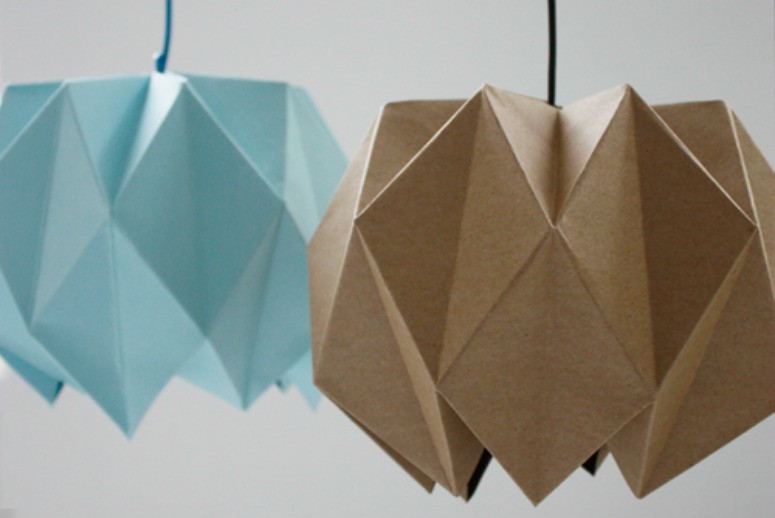 This necklace takes its inspiration from geometric shapes (which we love) and is something older kids could probably manage as an afternoon craft activity.  Could be a good gift idea for a female family friend? Via Mr Printables.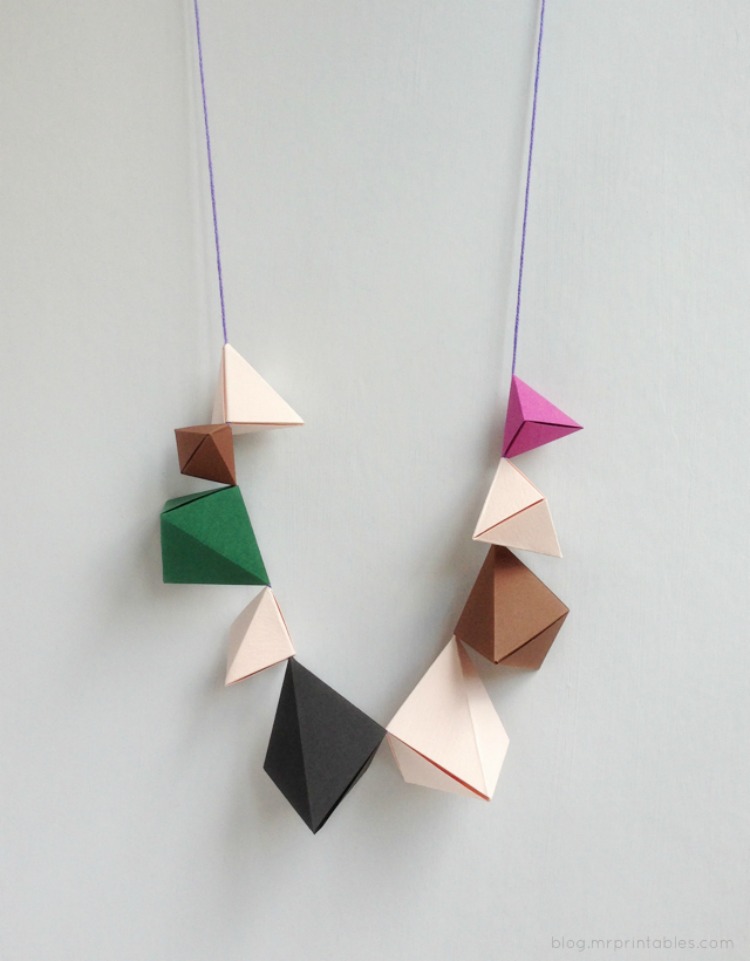 How neat are these triangle boxes from Tomfo?  These would be great for storing craft supplies or keys/coins/spare buttons. Check out the easy to follow tutorial.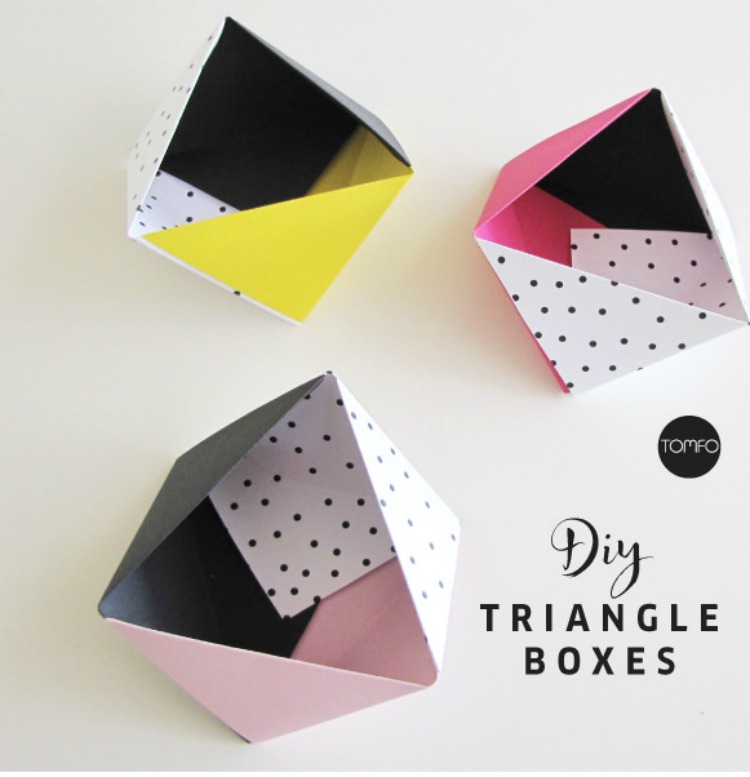 Gathering Beauty has this easy origami envelope project that would make the perfect addition to a homemade gift. All you need is some scrapbook paper and a ruler. Easy peasy.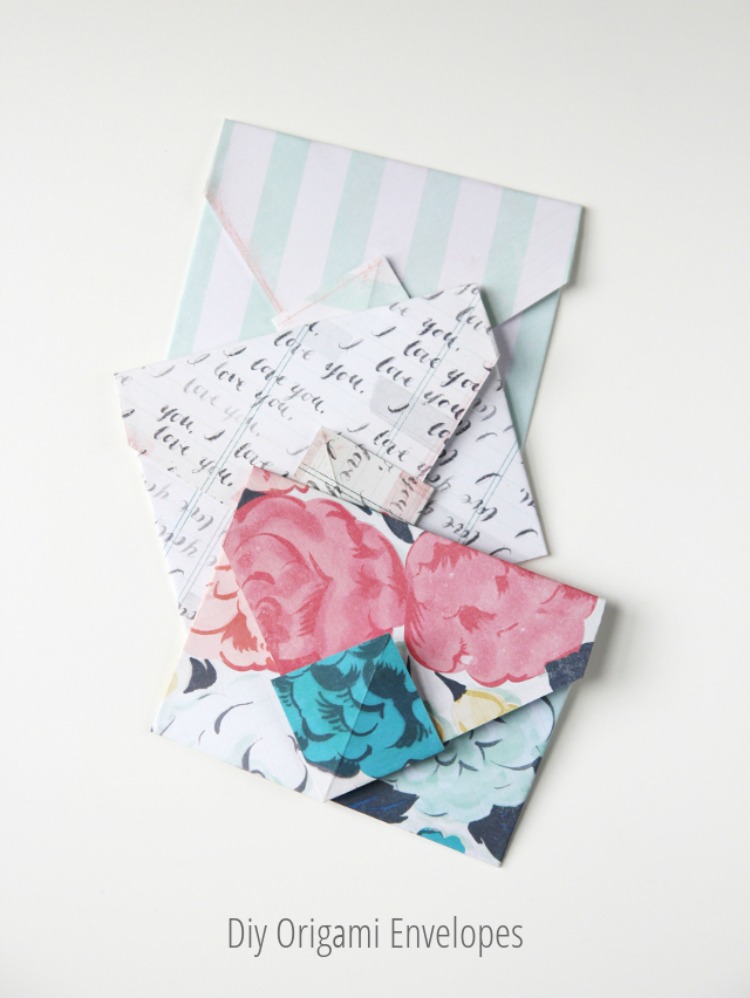 Our final origami DIY comes from EcoSnobberySucks. A simple tutorial to create these gorgeous paper flowers.  These would look awesome as boutonniere for a bridal party. Adorable.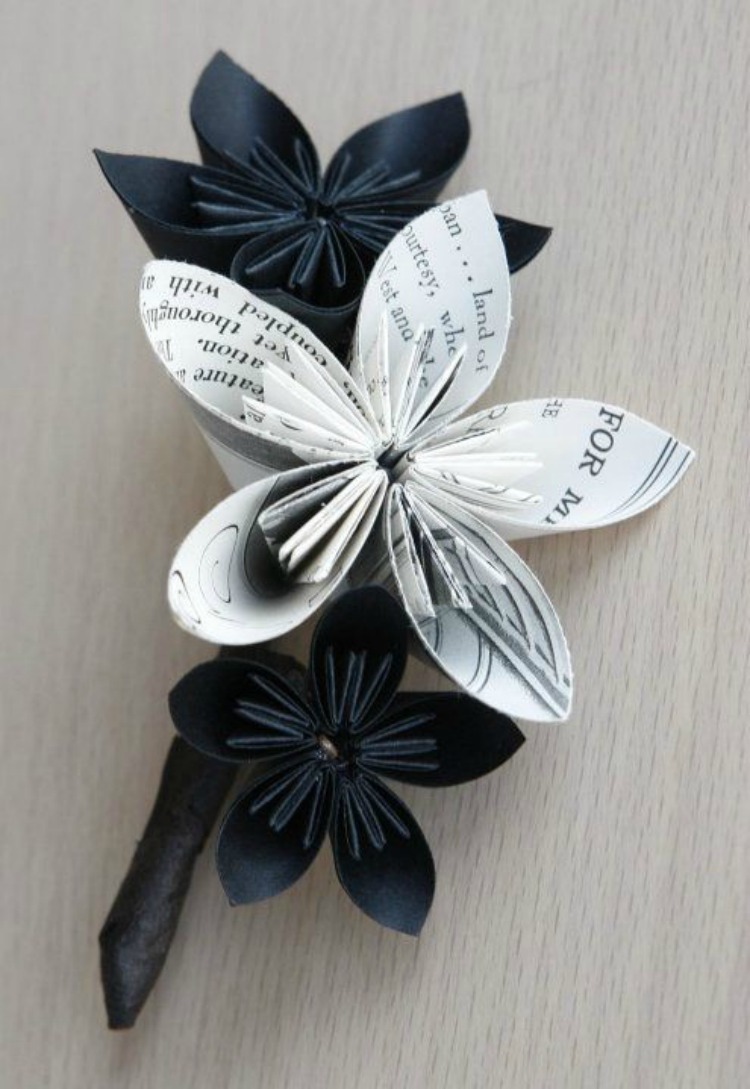 If you like these project ideas, don't forget to follow us on pinterest. We regularly pin creative DIY's that we (and our followers) love.  Also, we would like you to share any fabulous ideas that you've tried and tested. Leave us a comment below.