Making your own DIY Painted Glitter Pots is a super easy project you can complete in about 30 minutes. It is so easy that even the "I'm not creative" types will love it, because their projects will turn out amazing, every time!
Follow our tutorial for foolproof results.
This was the very first project we ever featured in our Makers' Box Project Kits, all the way back in January 2014. I feel like it might be time to bring the kit back into production, so if you'd like to give this project a go, let me know!

What you'll need:
Terracotta pot (we used 3 mini ones)
Paintbrush
Craft glue
Paint (we recommend a contrasting colour to the orange of the pot to give it a real pop, but if you'd prefer something more earthy, go for it!)
Glitter
Plant (optional. We used tiny succulents because they are hard to kill and look cute, but you could use your pot to hold whatever you like!)
What to do:
Step 1.
Take your paintbrush and paint your glue onto your pot, in stripes, or however you like.
TIP:
If you want perfectly straight lines, use some washi or masking tape to mask off the areas you don't want to cover with glitter or paint beforehand
Step 2.
Over a piece of paper or napkin, shake the glitter out of the container over the areas covered with glue. Don't be afraid to use lots! You can then pour all the glitter from the paper or napkin back into the container so it doesn't go to waste =)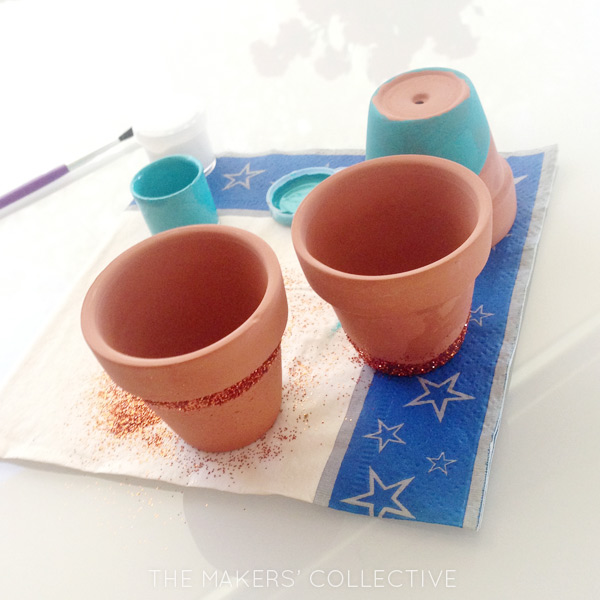 Step 3.
Wash and dry your paintbrush, then use your colour of choice to paint stripes, triangles or whatever takes your fancy onto the other areas of the pot.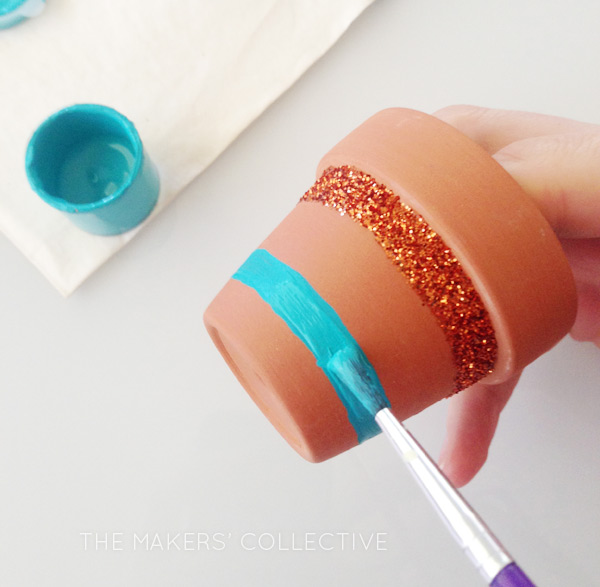 Step 4.
You are totally done! Leave the pots to dry for an hour or so, then use them however you like.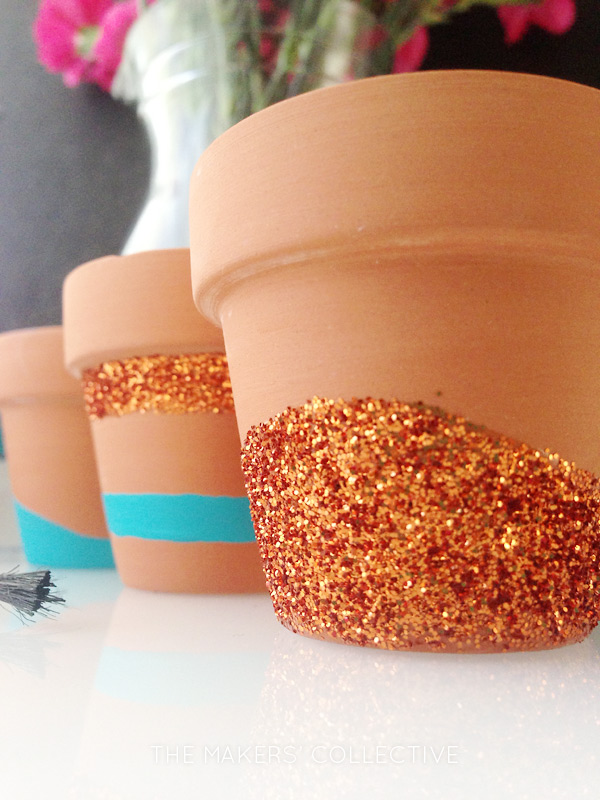 We popped some pebbles and dirt in ours and planted mini succulents, which look great with the colours we used =)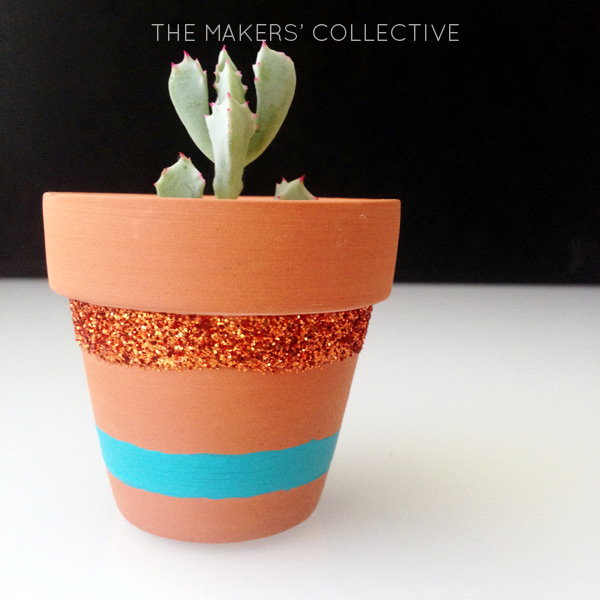 See??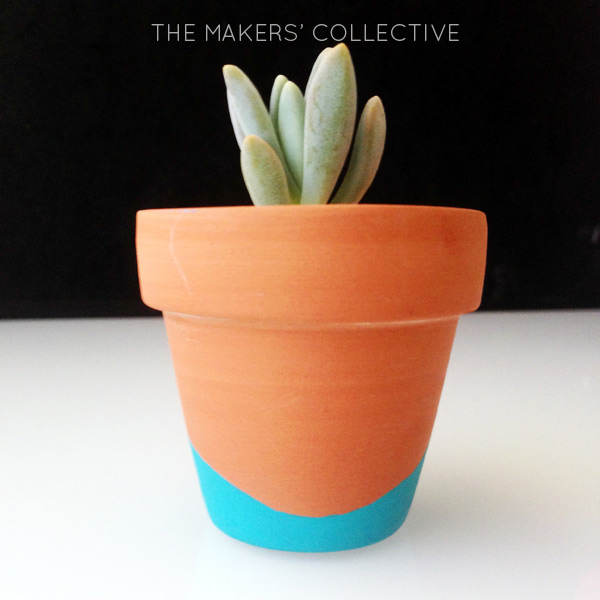 So easy!
Let us know if you try this project (or anything similar), we'd love to see what you make!