Tassel Bracelets
The Makers' Box for March 2015 included the following project, and it's super easy and fun.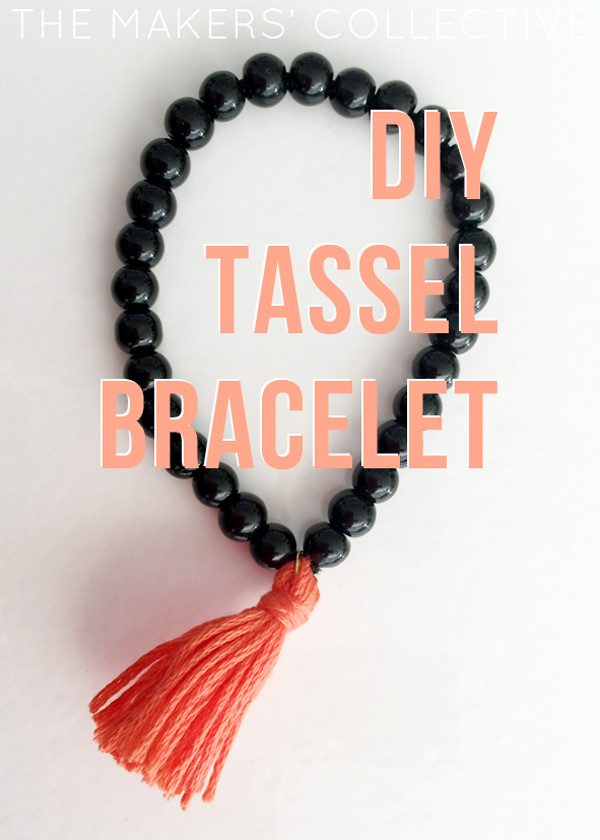 In the box:
✚ Elastic
✚ Beads
✚ Jump Rings
✚ Embroidery Thread
You will need:
✚ Scissors
✚ Around 10-20 minutes per bracelet

This project is really simple and super effective, especially if you make 2 or 3 bracelets with lots of tassels!
Step One: To make your tassel, wrap the embroidery thread (not too tightly!) around two of your fingers.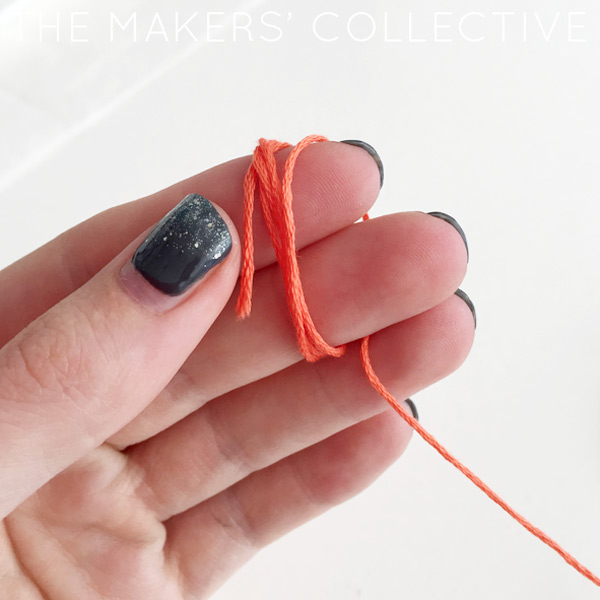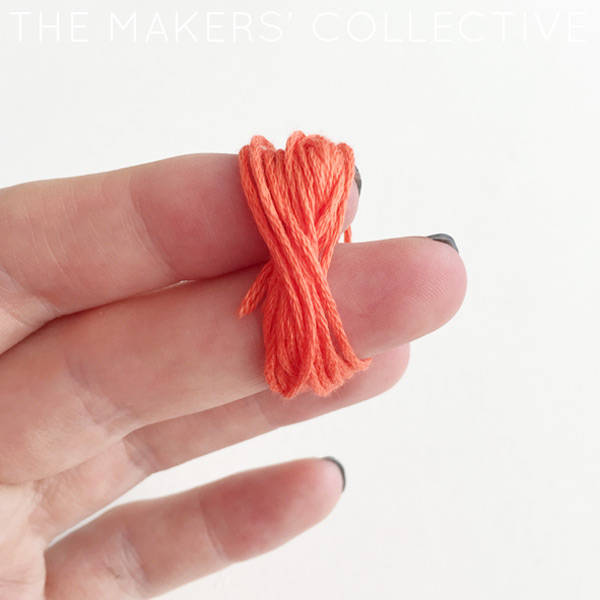 Step Two: Remove from your fingers, and put your jump ring through the middle of the string loops, then close the jump ring.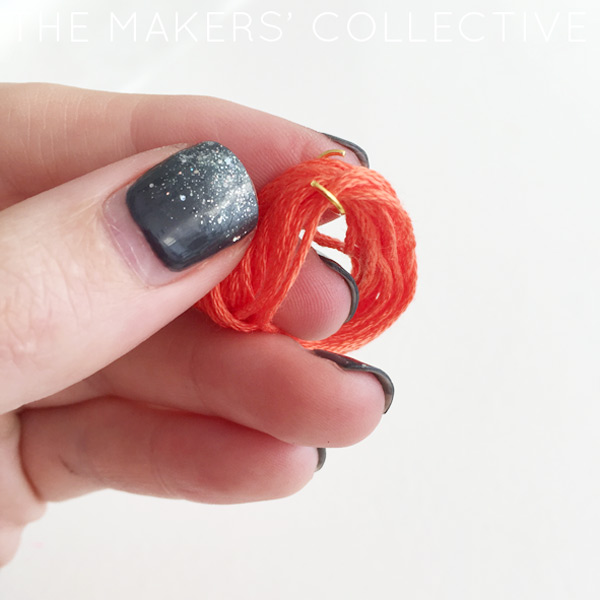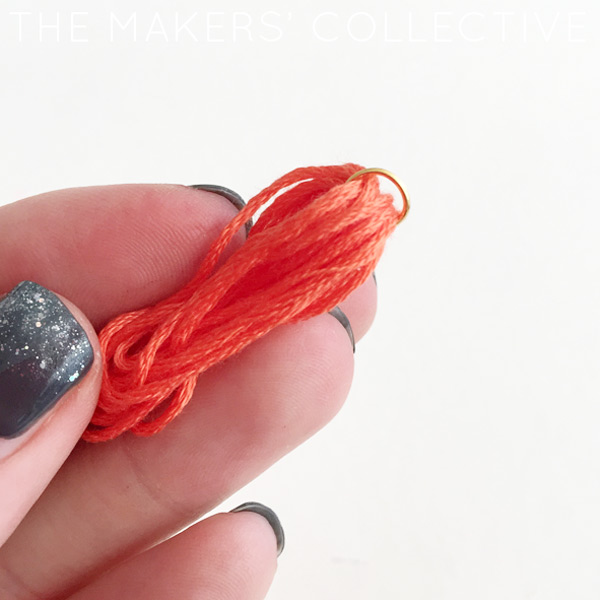 Step Three: Wrap a piece of thread just below the jump ring several times around the looped threads, and double-knot tightly. Trim the ends.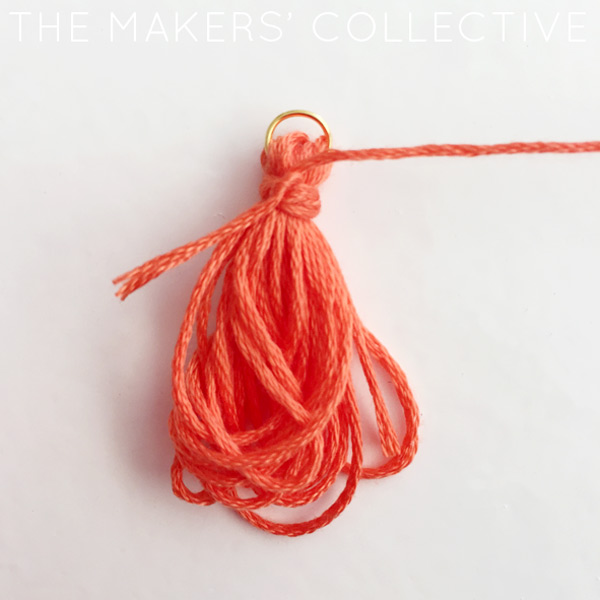 Step Four: Put your scissors through the looped threads, and cut the bottom to the loops, to form your tassel. Trim any uneven ends.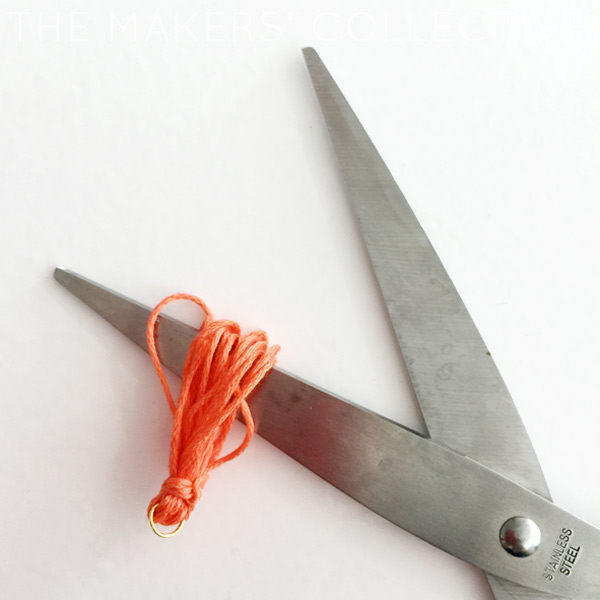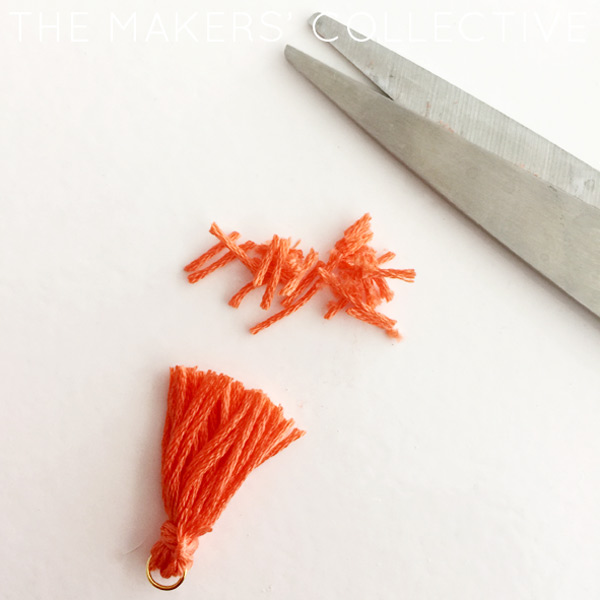 Step Five: Cut a length of the black elastic about 5cm longer than you will need (measure your wrist).
Step Six: Tie a loose knot in one end (or tape to the table) so your beads don't fall off, and thread as many black beads onto the elastic that will fit around your wrist at the desired size.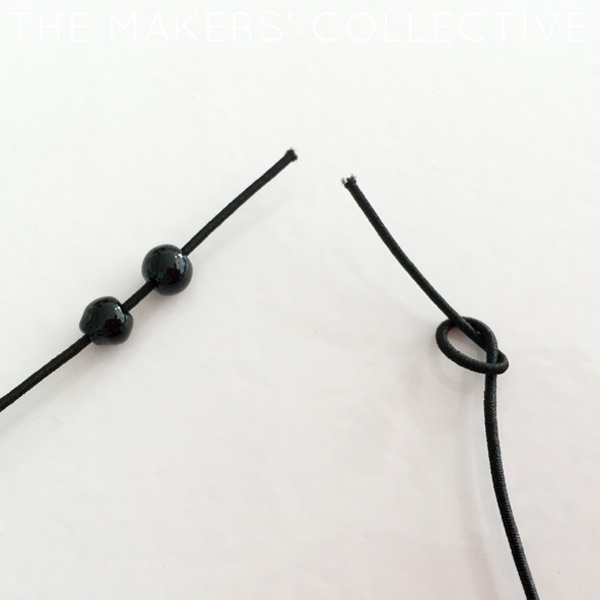 TIP: The holes in the beads vary, so if you have trouble threading the elastic into a bead, try another bead. Your elastic will probably also start to fray and become more difficult to poke into the holes, you can snip the frayed ends off as you go, or if you're finding it too frustrating (like I did!), cut the end of the elastic into a point and dab a bit of glue onto it (not too much or it will be too big to fit through the hole), let it dry and this should help with the fraying.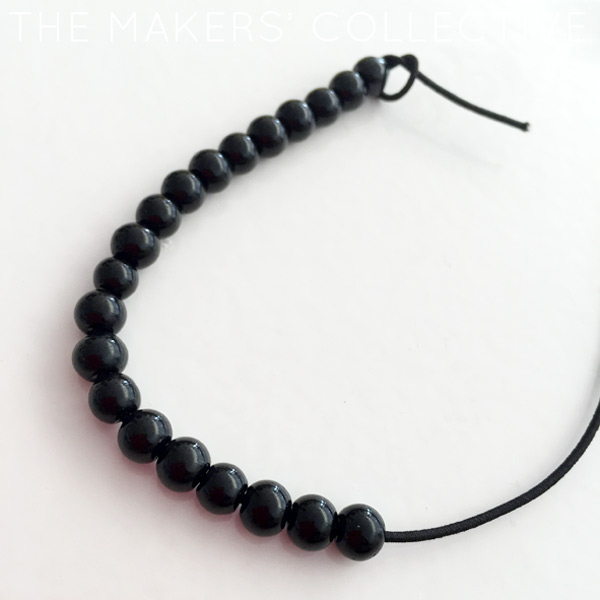 Step Seven: Loop your tassel jump ring on at the end, then firmly secure the ends of the elastic together with a tight double knot. Trim the ends of the elastic and hide the knot under the jump ring, between two black beads.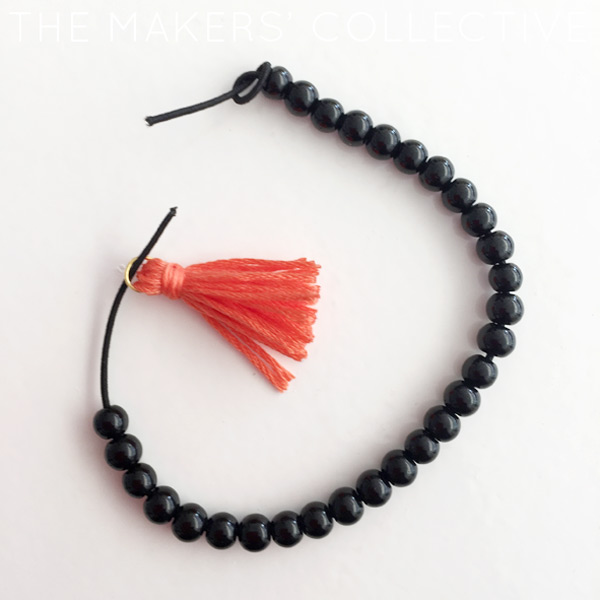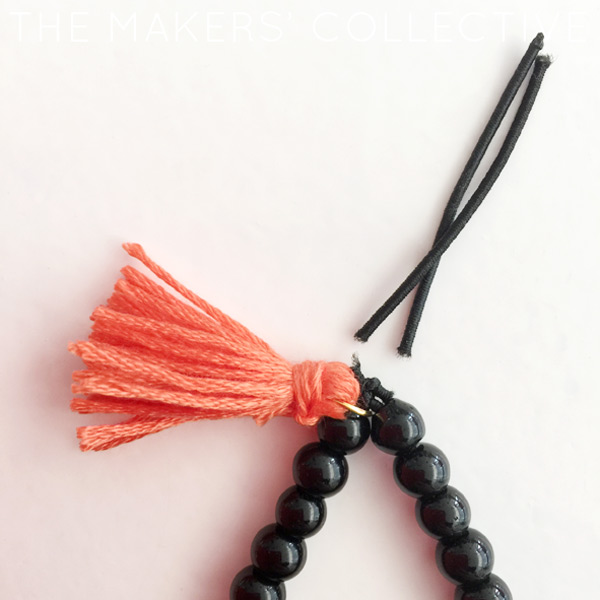 Optional: You can put more than one tassel on each bracelet if you like!
Step Eight: Make as many bracelets as you can with the supplies you have, snap a photo of your creation and post on Instagram, tagging #themakersbox and @themakers.collective, or post straight to our Facebook Page! We'd love to see what you create =)