DIY "Enamel" Bead Scrap Dots
Enamel Scrap Dots are really popular in the scrapbooking world, they are super shiny little embellishments that you can use to add flair to any project, be it a journal page, a card, or anything really! The only downside is that they are pretty expensive to buy, so people have been working on ways to make their own.
It looked like a nice and easy DIY project, so I thought I would give it a try!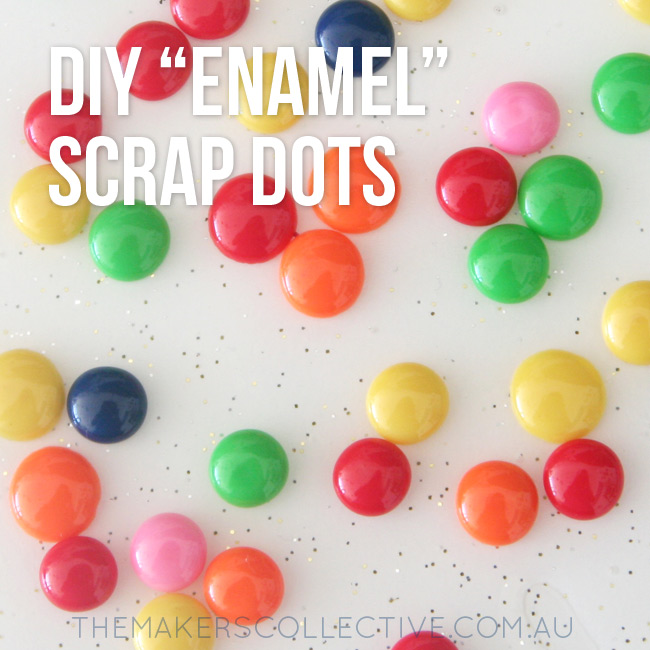 Hover and Pin that ⤴︎
What you need:
✚ Plastic Beads (sometimes known as "pony beads")
✚ A tray with baking paper
✚ Regular or Toaster oven
Note: If you are worried about chemicals from fumes and such, this DIY might not be for you. If you decide to go ahead, I'd definitely recommend opening all the windows in your kitchen and putting the exhaust fan on… There were no powerful fumes when I did this project, but there is definitely a "burning plastic" smell, so just be careful and use common sense =)
Step One: Place the beads onto the baking paper lined tray, and give them some space so they don't melt into each other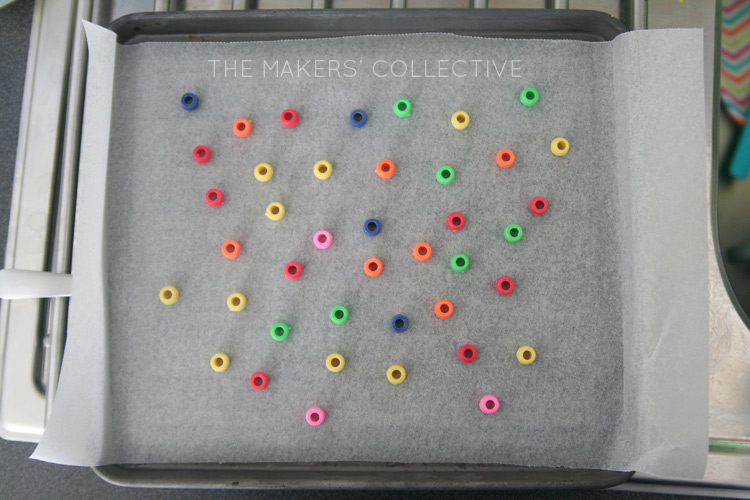 Step Two: Pop the tray in the oven and set it to a medium heat. I used a toaster oven on "medium" (which seems really bloody hot?!), so you'll need to experiment with the temperature on a regular oven.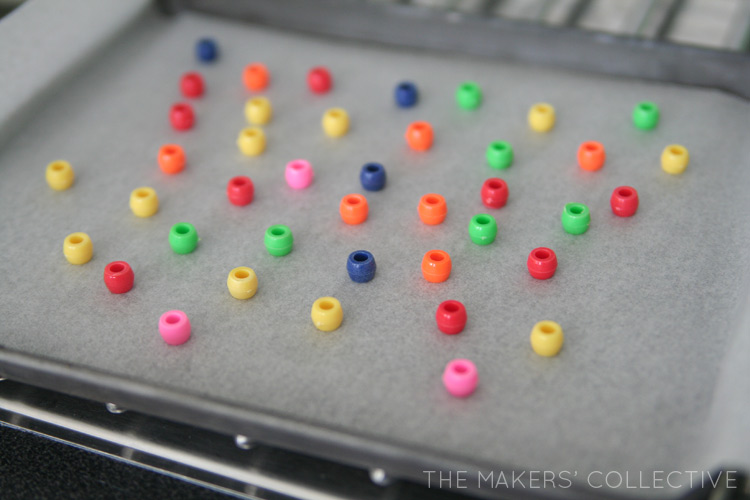 Step Three: Watch the beads, you don't want to cook them! When they are melted into nice smooth domes (no donut holes), take them out of the oven.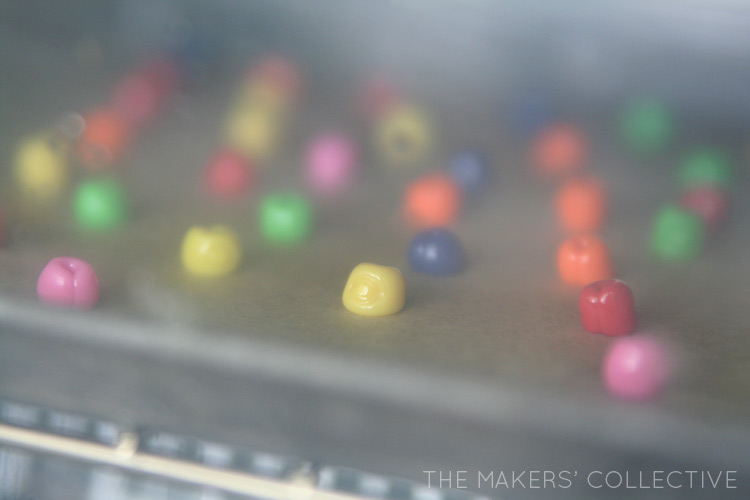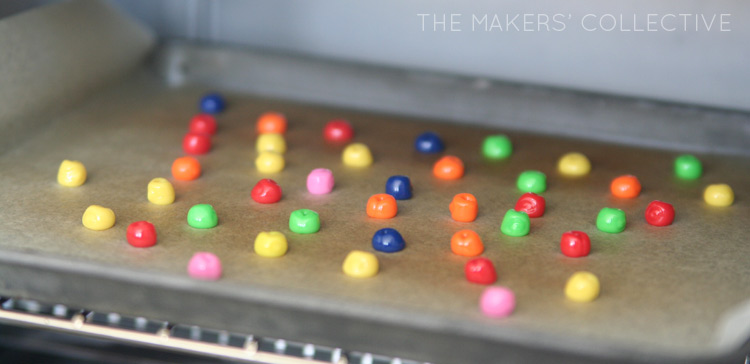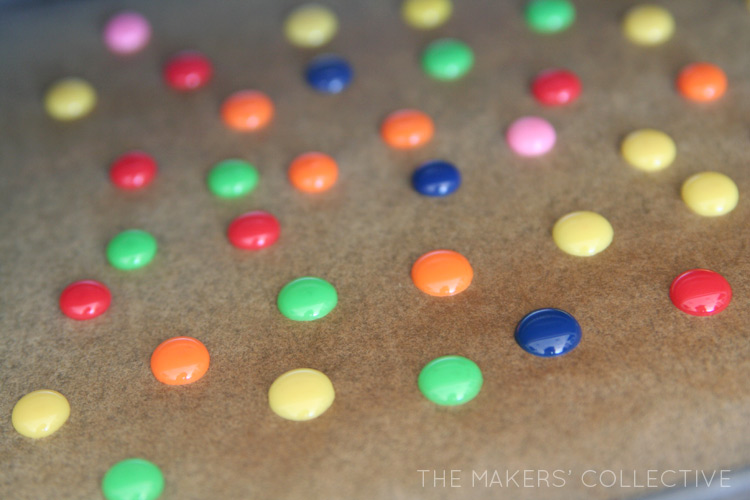 Step Four: Leave them for at least 30 minutes to completely cool, then you can tip them into a storage container ready to use on any crafty project you like!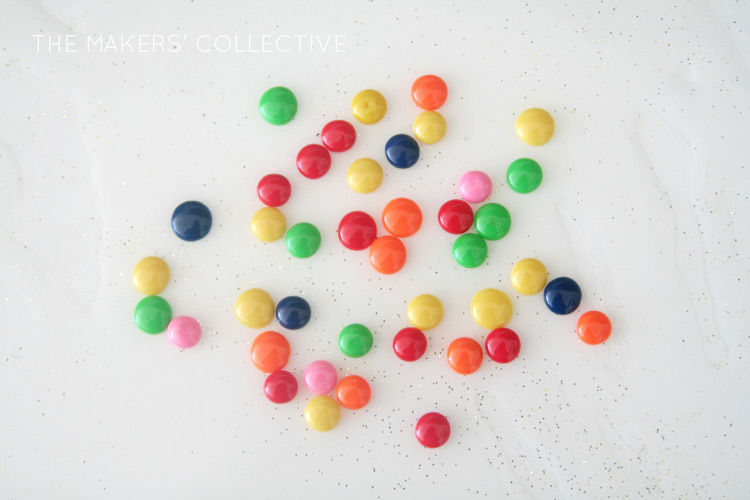 Step Five: Make sure to share a photo if you make some dots yourself, tag with #makestuffeveryday #craftylikeafox or #themakerscollective, or post directly to our facebook page!