As part of our DIY Nursery Makeover for bub #2, I created an awesome grey and mint Geometric Feature Wall, with little more than some Washi Tape and paint!
I came across the idea on Pinterest and wanted to try it myself straight away.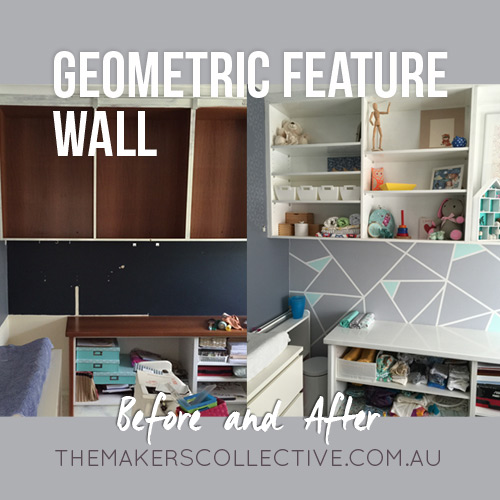 I've got step-by-step instructions for you here to follow if you want to give it a go yourself! =)
Just as a reminder, here's what the wall (and shelves) looked like before I started the makeover: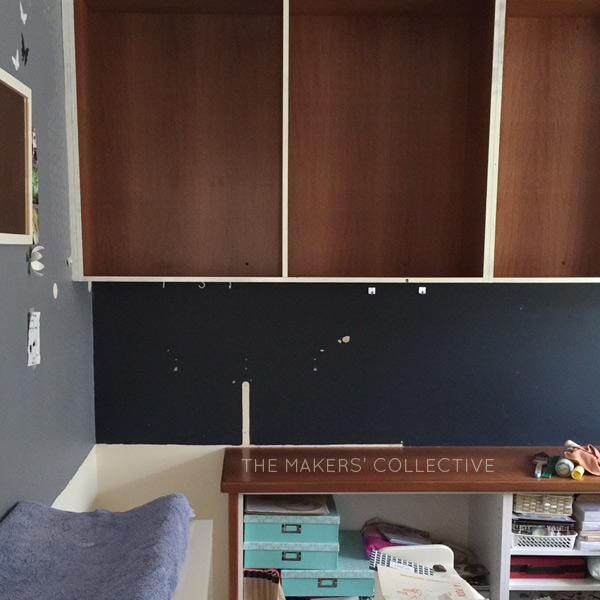 I did two coats of undercoat primer and one coat of regular white wall paint to use as my base.
Step One: Start with a white (or light coloured) wall. Doesn't have to be a perfect paint job either, because all you'll see is the thin lines separating the triangles/shapes. Choose two colours to be the "main" colour and the "feature" colour.
I mixed mine from the wall colour I had already for the rest of the room and the mint sample pot I bought, mixing them with lots of white to lighten them up.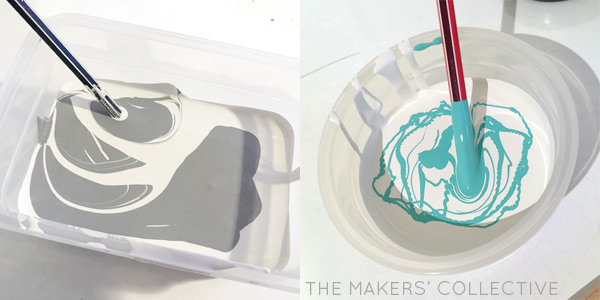 Step Two: Go nuts with the Washi Tape. I had absolutely no plan for this pattern, I just started with some long lines reaching from top to bottom across the wall, and then used shorter pieces to break up the interior spaces into triangle shapes. I moved several pieces of tape around a few times to get it how I liked it, but didn't stress about it too much. One thing I tried to keep in mind was which smaller triangles would be painted in the mint feature colour, to keep them spaced evenly, but still keep them fairly random.
I liked using Washi Tape (instead of masking tape) for this project because it's a nice width for this small space, and of course it peels off super easy afterward.
[rev_slider featurewall]
Step Three: I used a smallish paintbrush to paint grey around the smaller triangles where the mint would be, then rollered the rest of the grey paint onto the wall. I left the triangles white for two reasons, one being that the mint is pretty light and I didn't want to have to do three coats to go over the grey, and two being I just thought it would be easier to see where to paint the mint. I could have done the mint triangles first and then painted around them with the grey, but it doesn't really make much difference.
Step Four: I washed the brush out and used it again to paint the mint triangles. No rollering here, you need to be precise so you don't go over the outer limits of the triangle's washi tape border.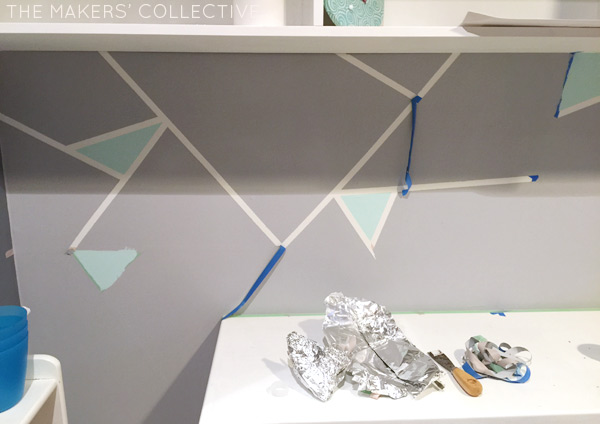 Step Five: I removed the washi tape from the walls (the fun bit!) to reveal the white lines. Some parts have the tiniest bit of bleeding around the edges, but totally not noticeable to pretty much anyone besides me, so I'm really happy with the results!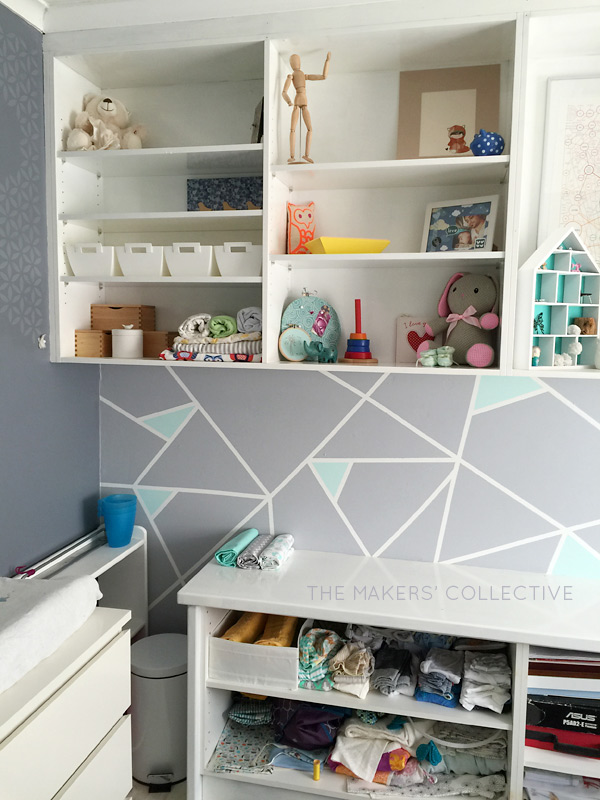 How much of a difference do the lighter colours make?! It's amazing, and I love the pops of mint colour.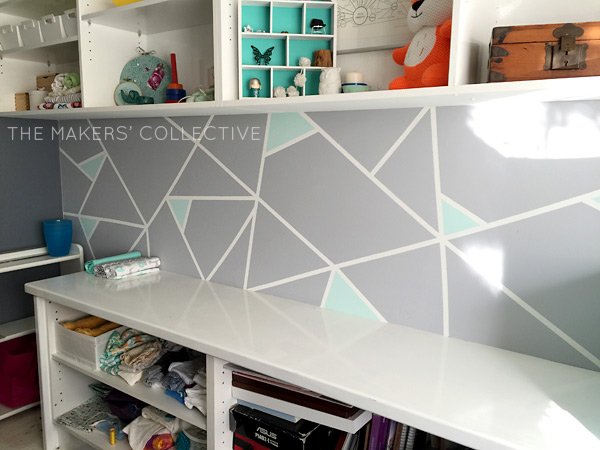 I'm glad I did this on the smaller section of wall (even though I think it would look amazing on a full wall) because the shelves are already looking pretty busy, and once I get the curtains for under the cabinet finished, I think there's going to be a lot going on! Hopefully it all ends up working well together 😉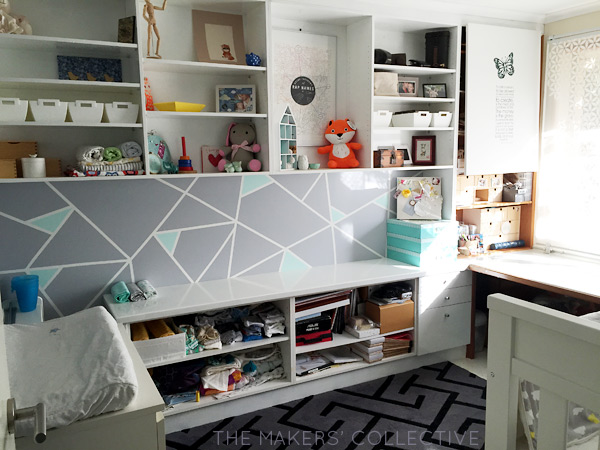 Let me know what you think of my Geometric Feature Wall!