Geometric Stamped Tea Towel
The Makers' Box included the following project for APRIL 2015, and it's simple and very satisfying!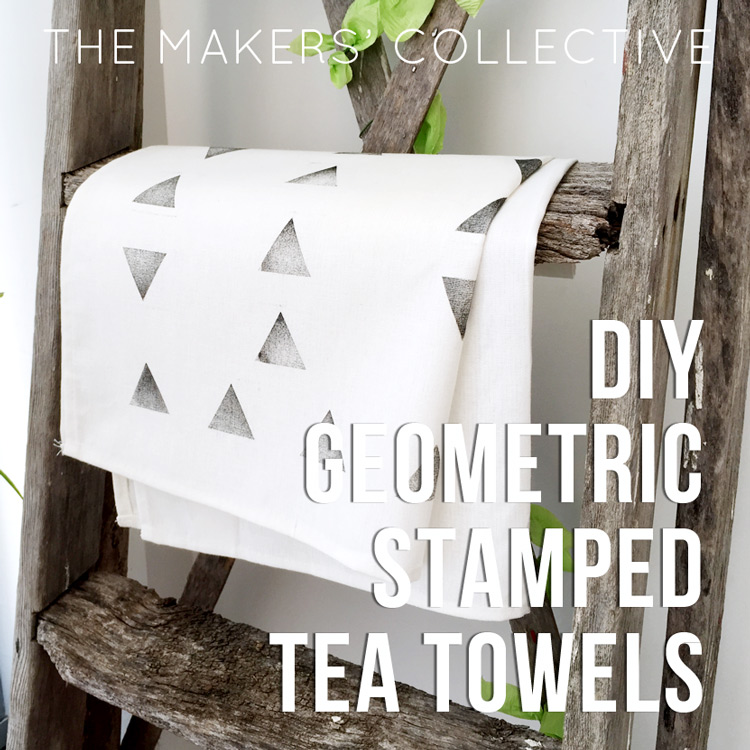 In the box:
✚ Tea Towel
✚ Fabric Ink Pad
✚ Stamp
You will need:
✚ Iron
✚ Crafting tablecloth or similar to protect your work surface
✚ Small piece of scrap paper
✚ Tissues
✚ Between 30-60 minutes, plus drying times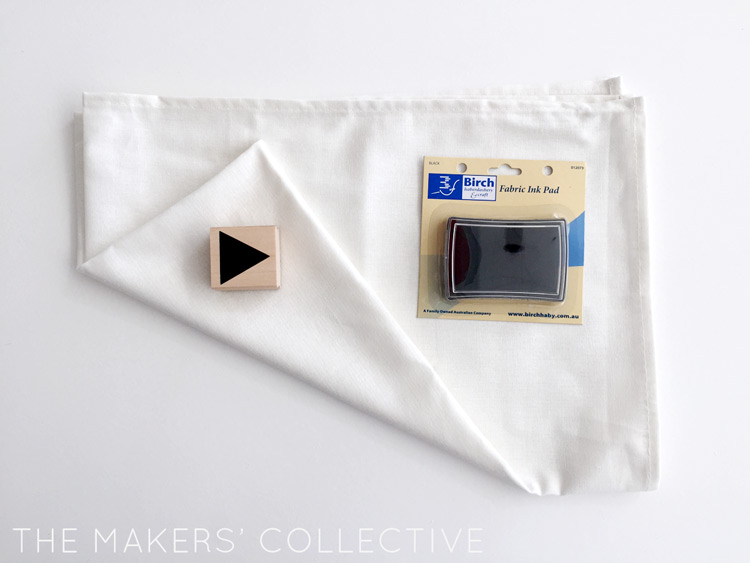 This project is SO super easy and fun, you'll wonder why you've never tried it before and made custom tea towels for every gift you've ever given!
Step One: Pre-wash your tea towel to remove any cardboard dust from the suppliers warehouse and reduce shrinkage.
Step Two: Once dry, give your tea towel a quick iron to get out any folds and allow it to lie flat.
Step Three: Protect your (preferably hard and flat) work surface, then lie your tea towel out nice and flat. Take some time to decide on your design before you begin!
TIP: Click here to download a PDF of pattern templates you could try.
Step Four: Remove the cover from your ink pad and press the stamp into the ink a few times, to make sure the entire stamp is covered evenly in ink. Give it a few test stamps onto the scrap paper before starting on your tea towel.
TIP: The edges of your stamp will pick up some ink, and this could transfer to your fabric, so it's a good idea to wipe off any excess ink from the edges around the triangle before stamping with a tissue (I did this each time I stamped).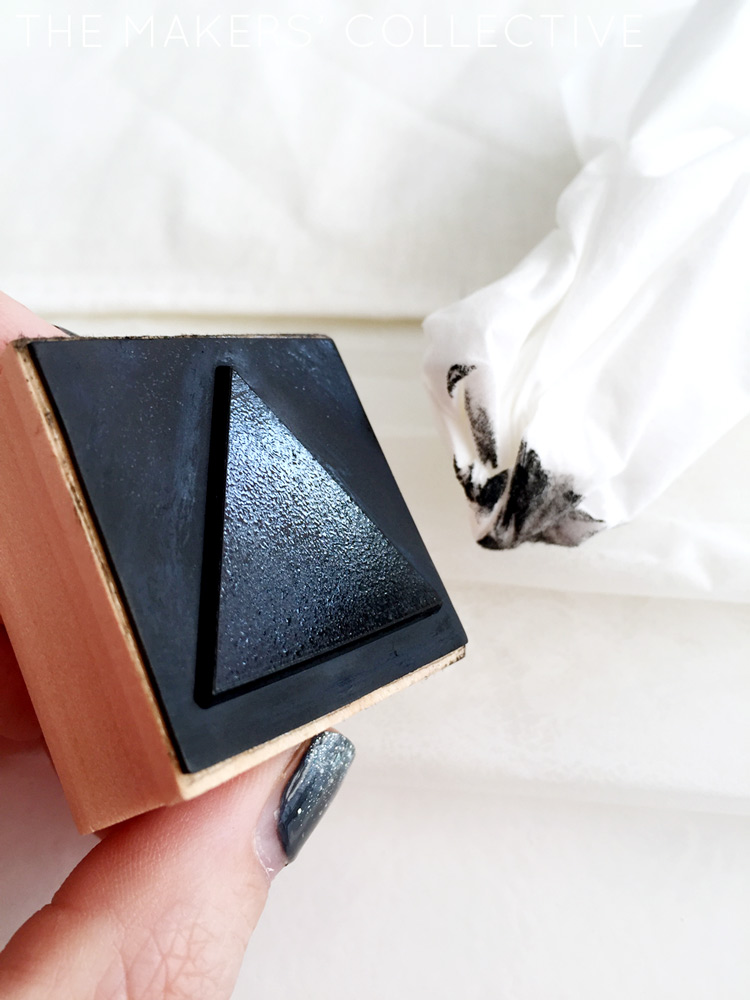 Step Five: Following your pattern template (from the blog) or going off your own design (or just winging it!), press the stamp firmly onto the tea towel to make the print. You will most likely need to reload the stamp with ink after each stamping, unless you are going for the "worn" look.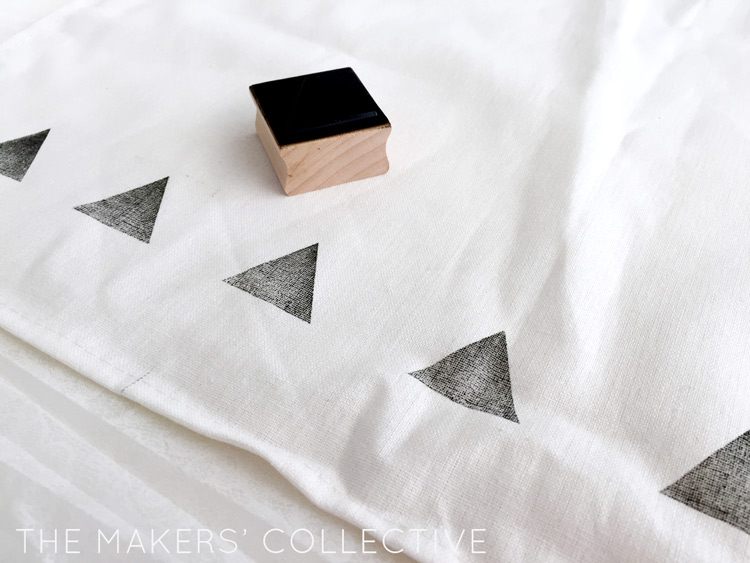 Step Six: If you need to re-stamp any areas, be very careful to line up the stamp exactly with the previous print, or you will see "ghosting" around your shapes (unless that's what you're going for!).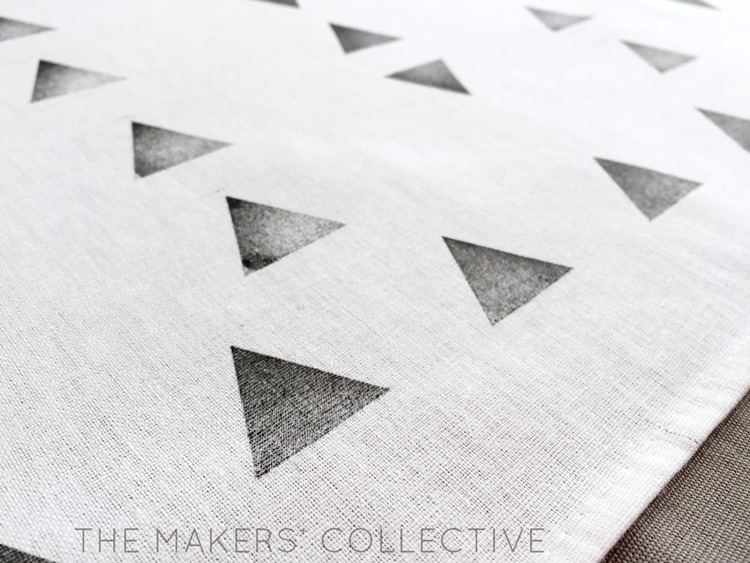 Step Seven: Leave the tea towel to dry for about 30 minutes.
Step Eight: Iron the entire stamped area on the hottest iron setting (no steam) for a few minutes, to heat set the fabric ink.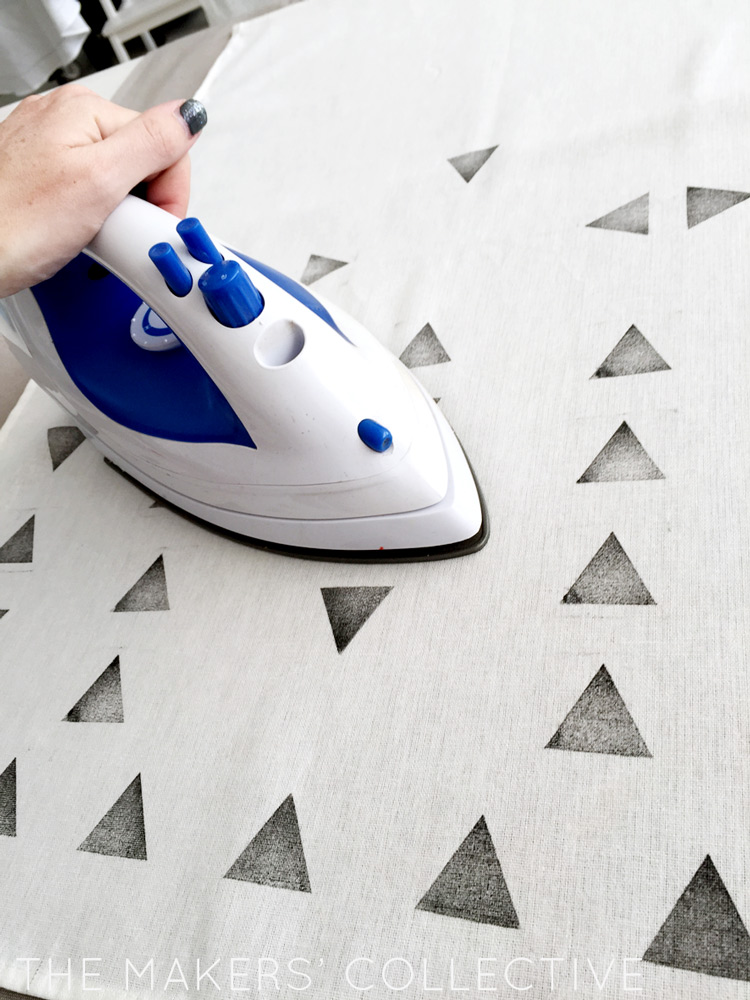 Step Nine: Leave the tea towel to "cure" for 24 hours, then give it a gentle wash in cold water.
Step Ten: You can now use your tea towel to your hearts content (it will fade over time with multiple washes) or gift it to a friend!
Step Eleven: Snap a photo of your creation and post on Instagram, tagging #themakersbox and @themakers.collective, or post straight to our Facebook Page! We'd love to see what you create =)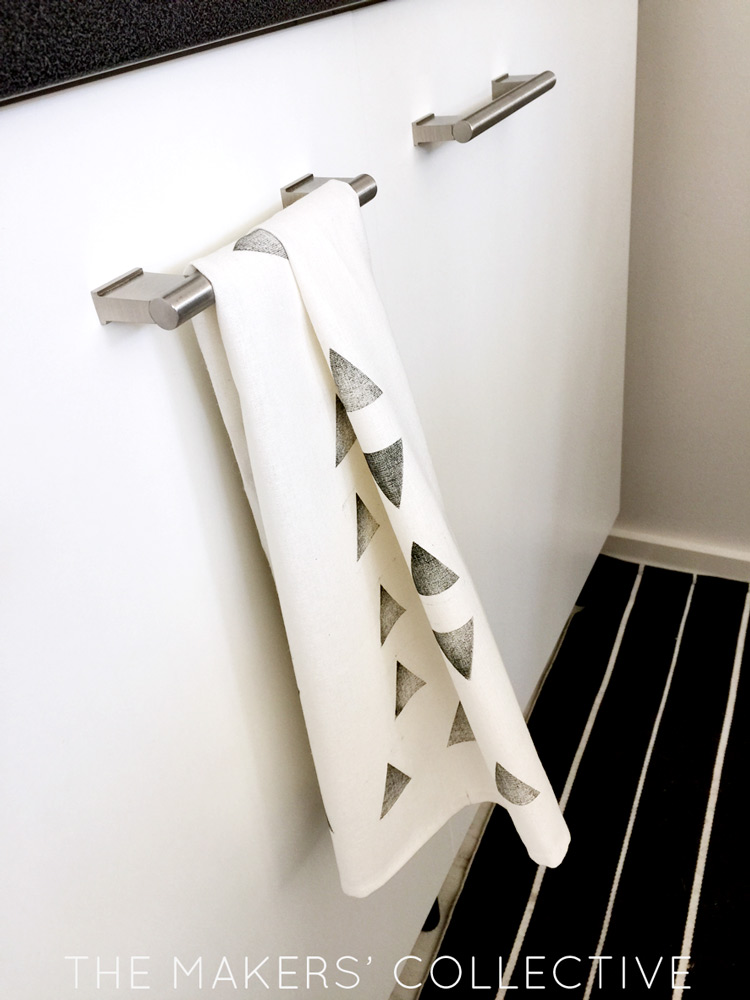 Extended option: You can also use any other rubber stamps you have at home for this project, or why not try making your own out of erasers with a craft knife! You can also use this ink on most other types of fabric, and even wood! Give it a go =)