As part of our

DIY Nursery Makeover

I picked a cute Shadow Box House from Kmart, and gave it a mint makeover. It was surprisingly easy and quick, and looks really great! Read along to see how I did it.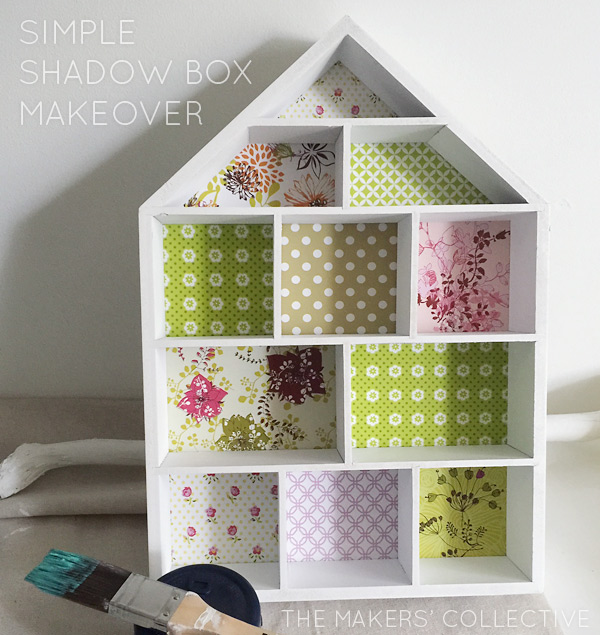 DIYers are lucky at the moment because big stores like kmart, bigw and the like have cute interior decor items at really cheap prices (of course always check out your local recycler/tip first to pick up something second hand!). Like this Shadow Box House, I think it was about $7?
Always shop with a makeover in mind…
What puts me off about shopping at big stores (besides all the ethical and moral reasons that can crop up), is having something that everyone else has too. I *always* want something a bit unique and different to the tribe, but still super cute and fun. So whenever I see something like this, I think to myself: how can I change this to make it my own?
Enter: the trusty paint and paintbrush combo!
You just can't go wrong with a lick of paint. And if you do, you just do it again in a different colour! I think I got this from my Pa, who painted EVERYTHING. They had some big long benches in their backyard which had layers and layers and layers of years of re-painting on them… I wish I had those at my place now!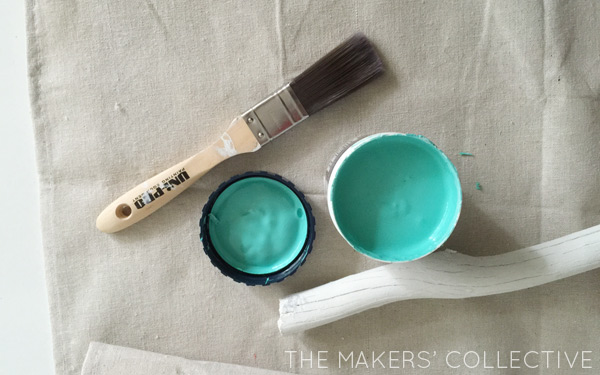 Step One:
Buy your Shadow Box, $7-ish.
Step Two:
Choose your colour. To tie in with the Nursery I chose a strong mint colour (Dulux Magnetic Magic) and just got the smallest test pot in that colour that I could, from Bunnings, which cost about $5 I think. This will paint a whole bunch of accent items in the room.
Step Three:
Remove the back panel of the shadow box house. Mine was secured with little tack nails at the back, so I just used the handle of a hammer to bang the back panel from the front through the shelves, and it came free fairly easily.
Step Four:
Remove coloured paper from the back panel. I'd actually skip this step next time, it didn't come off all in one piece or very easily, and I ended up painting over the leftovers, which the paint covered really well anyway. So I don't think it's really necessary.
Step Five:
Paint the back panel using a brush or sponge roller (I like using rollers on flat surfaces to get a nice flat finish). Wait for it to dry and see if it needs a second coat (mine didn't).
Step Six:
Once completely dry, pop the back panel back on and use a hammer to bang it back into place (the nails from mine were still poking through from the shelves section, so they just tapped back into the holes of the back panel nicely). Otherwise, use a bit of PVA Wood glue to glue it back into place.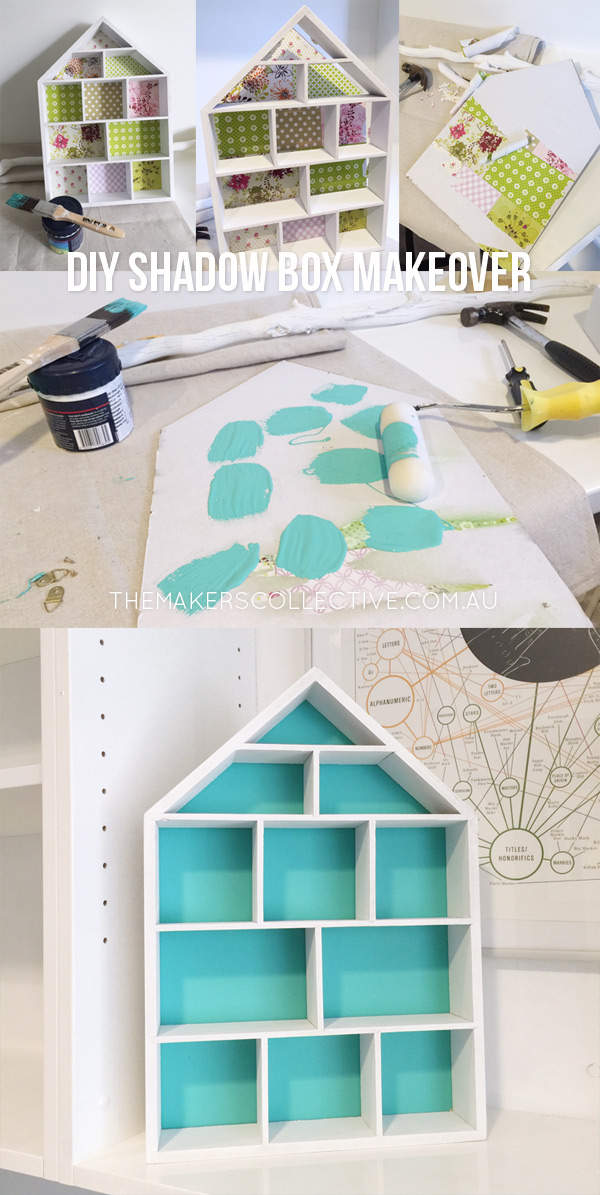 And ta-da! Makeover complete. Really super easy and simple, but also a massive change and really effective, don't you think?
I've put a few little bits and bobs in there just for now, but as I start collecting more miniatures (I LOVE miniatures, and never really had a dollhouse as a kid) I'll be putting them in here.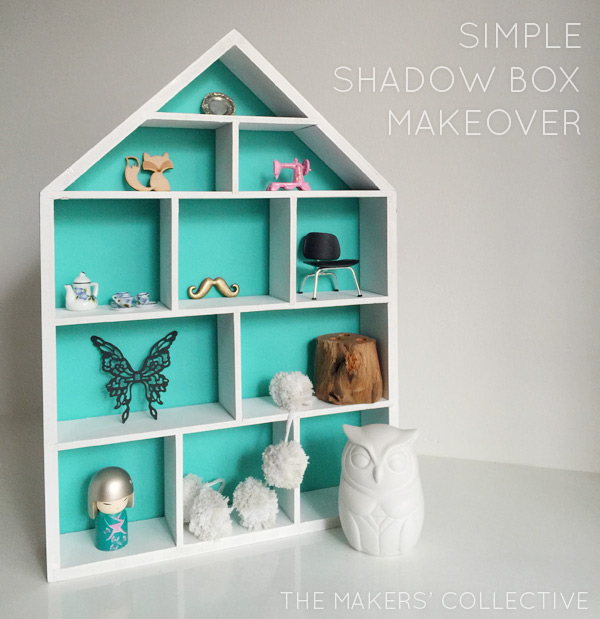 Let me know what you think! =)