Mini Terrarium Necklace
These necklaces are super cute and are a great project for a sunny afternoon of crafting. Everything you need is included in our Makers Box Kit (available online soon)!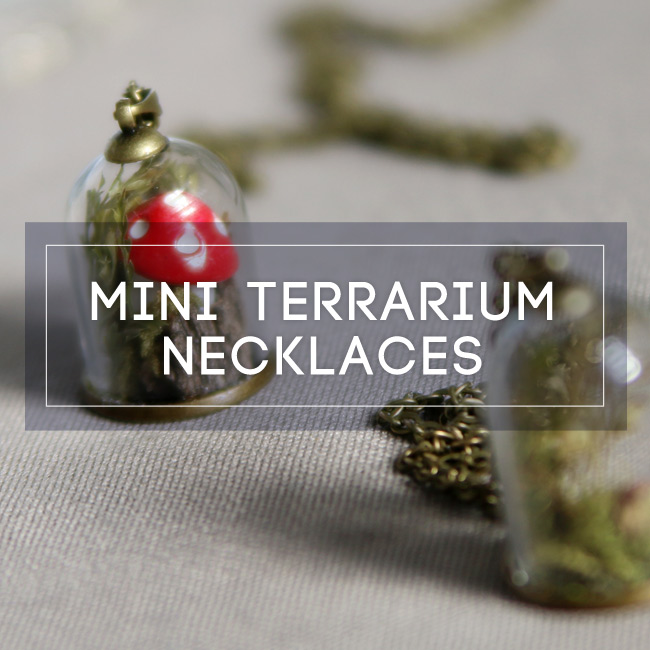 You will need:
✚ Glass Terrarium Necklace Kit (base, glass vial, bail, chain)
✚ Mini figurines (our kits have mushrooms)
✚ Moss, dried flowers, bark, twigs, tine pebbles
✚ Glue
✚ Toothpicks
✚ Scissors
✚ Around 30-60 minutes

This project takes time and can be tricky with the very small pieces you have to work with, but the results are always spectacular!
Step One: Have a look at all your materials and decide what you would like to use in your "scene". Break small pieces off and play around with layering them to see what will work best, keeping in mind the foreground, middle ground and background of your scene.
Step Two: Lay out the materials you have decided to use, and make sure they will all fit in the glass terrarium vial.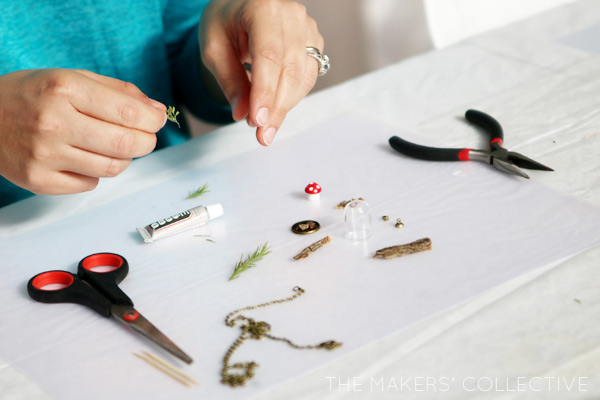 Step Three: Lay the base of the terrarium flat on your workspace and start building your scene, using a toothpick to apply glue and place your pieces. Keep in mind the glass vial needs to fit over the scene and also inside the rim of the base, so try and keep your materials a few millimetres in from the edge.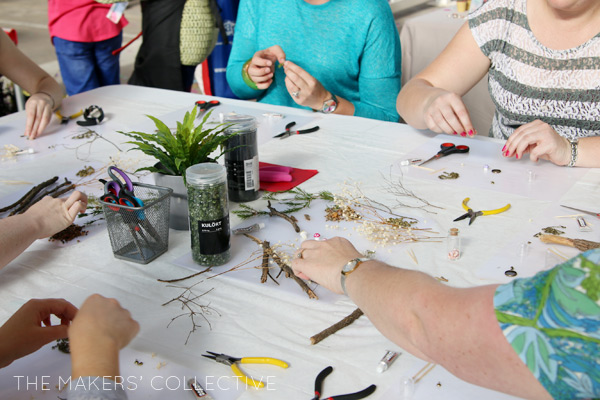 Step Four: Once you're happy with your scene, glue the glass vial over the top to close the terrarium, and glue the necklace hardware to the top of the vial.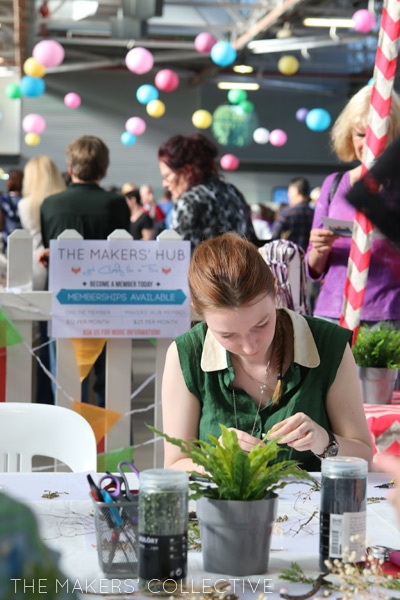 Step Five: Once everything is set, pop your new mini terrarium pendant on a chain and it's ready to wear or gift to a friend!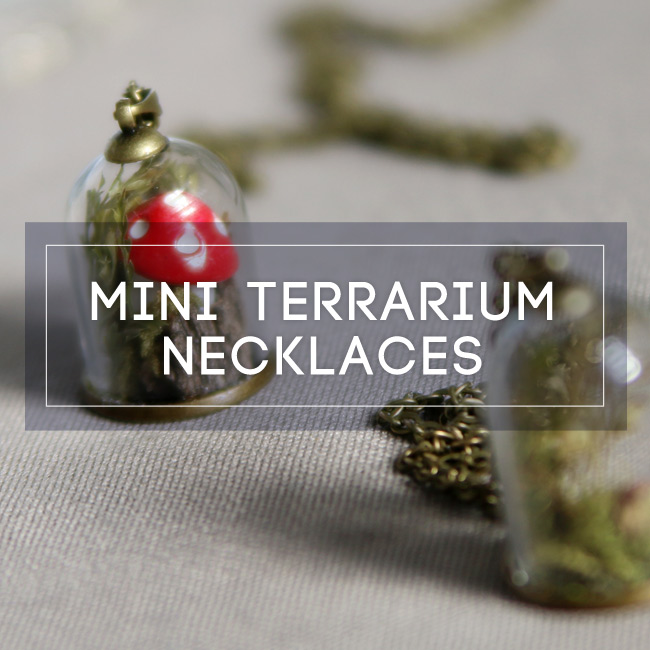 Step Six: Snap a photo of your creation and post on Instagram, tagging #themakersbox and @themakers.collective, or post straight to our Facebook Page!
We'd love to see what you create!