Welcome to our new website!
I know, it looks remarkably similar to the old website, but there's a buttload more functionality behind the scenes, which means all our workshops can be shown in calendar format, as well as can be booked right from the website. You can also subscribe to The Makers' Box from within the website, and will have access to your own subscription to be able to update your own information or preferences at any time. I digress…
So, Canberra Creatives is now THE MAKERS' COLLECTIVE! Pretty snazzy, eh? I'll be posting later this month about the name change, why is was important to do and the reasoning behind the actual name.
For now though, we're still in CELEBRATION MODE! So I thought it would be super fun to kick-off this new name and new adventure with a Daily Photo Challenge. It's kind of like the Photo-A-Day challenges by Fat Mum Slim and Create & Thrive, but I've tried to make this one a little bit different, just for a bit of variety =)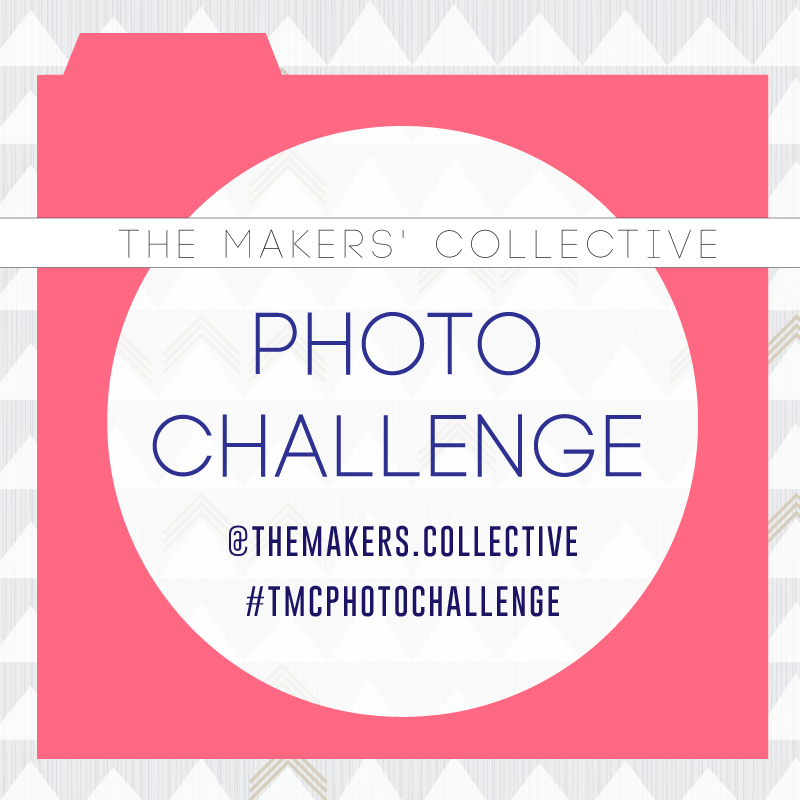 HOW TO PLAY
I've split October into 4 weeks of 8 days, each week with it's own "theme".
You can play to the weekly theme if you like, and just create 4 photographs, and that's you done for the month. Easy peasy!
OR, you can play the daily prompt. Each day has a prompt, which is the same for the 4 weeks.
RULES
Do whatever the hell you want with the prompt! You can take it literally, or abstractedly, or metaphorically, or figuratively… Just use it as a prompt to create an image, and post to Instagram or Your Blog.
If you post to INSTAGRAM, remember to tag your photo with "#TMCPHOTOCHALLENGE" (then click on that tag to see everyone else's photos!) and "@themakers.collective". If you're not on Instagram, now might be an excellent time to sign up, it's loads of fun =)
If you post to your BLOG, leave a link to the post in the comments below, so we can check it out!
You can of course also post to FACEBOOK & TWITTER! Just use the tag "#TMCPHOTOCHALLENGE" in your description.
THE PROMPTS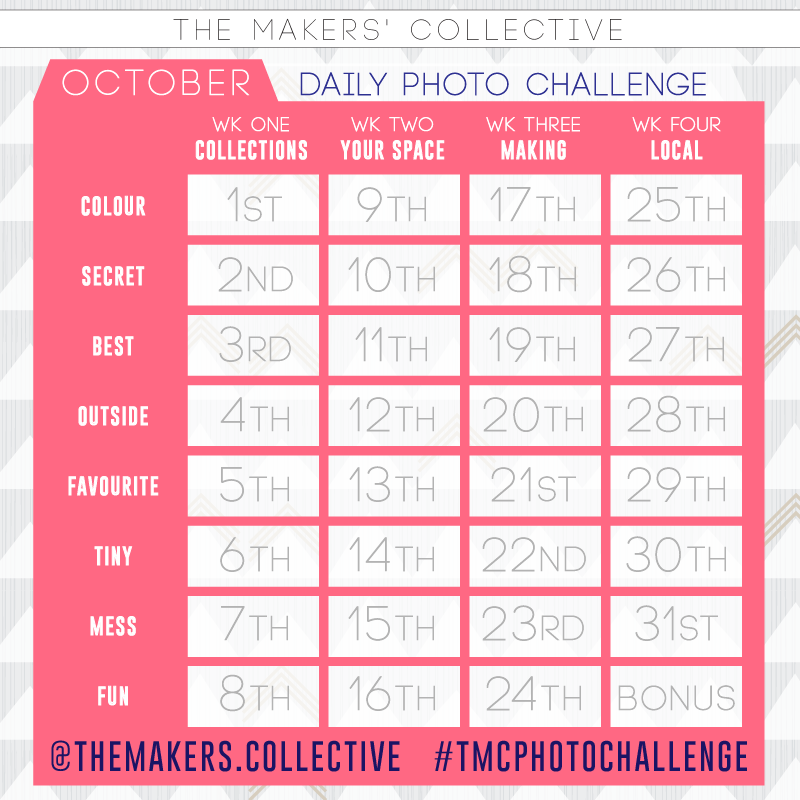 So week one, day one (the 1st Oct) is "Collections" + "Colour". The 12th of October is "Your Space" + "Outside".
Each day the daily theme + prompt will be sent out via Instagram, Facebook and Twitter in an easy-to-read-at-a-glance post, with a link back to this post for more info.
I hope you decide to play along, I can't wait to see what images people post!! =)