I am so super excited about the Hustle & Scout Twilight Market coming up in September in Canberra, because I'm not pregnant and I can actually HELP do stuff this time! I'm sure baby Harriet will help too 😉
I can now volunteer my time to help set-up beforehand, and drive the tables and chairs around myself, and help spread the glitter and confetti EVERYWHERE! Hooray!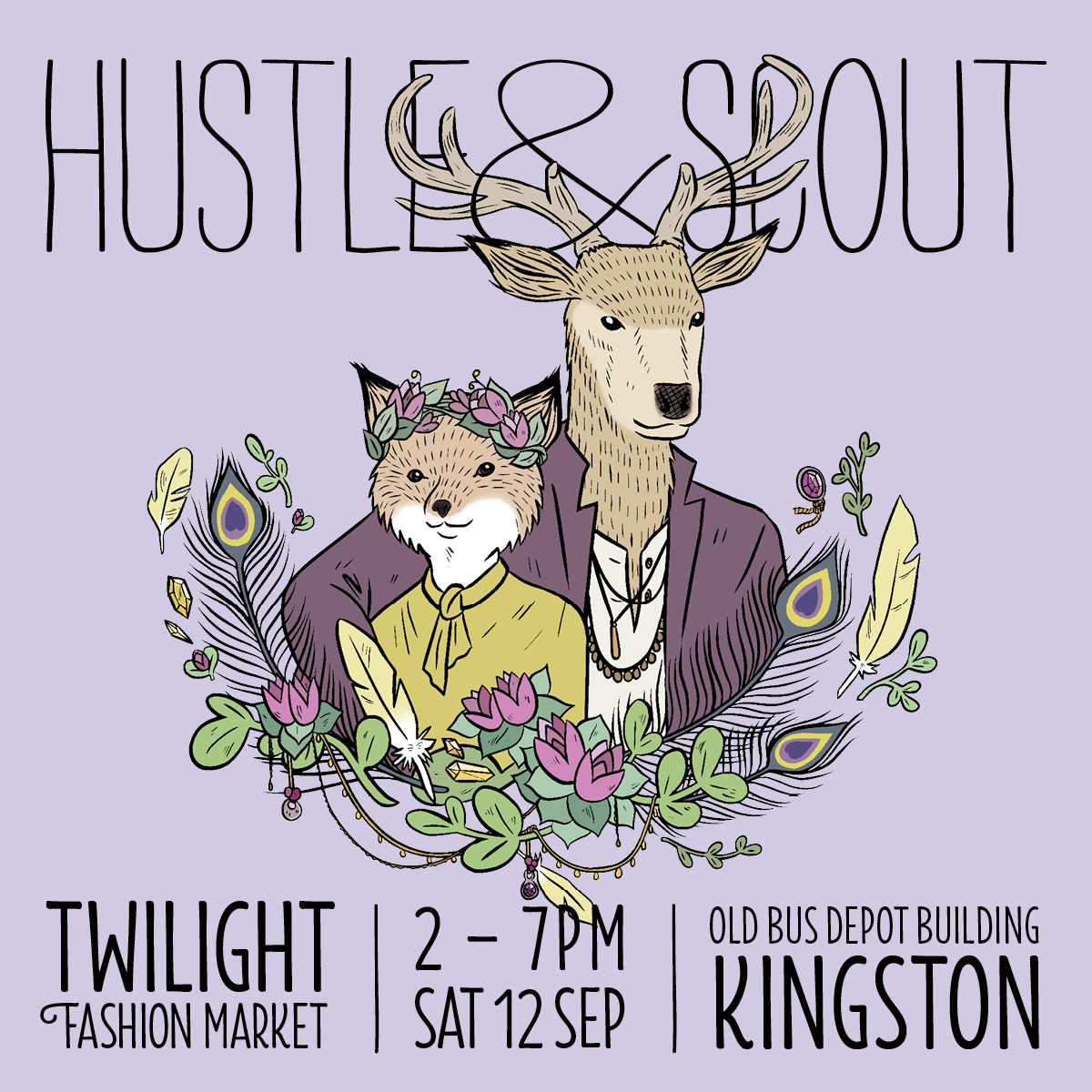 This time we'll be offering 6 awesome workshops with a fashion twist, and my beautiful instructors Nicole and Flick will be there to teach you everything you need to know to make your own Jewellery and Accessories.
Not crafty? No problem!
Our DIY's are so easy even the most craft-averse person will come away with something amazing from the day.
This time around we'll be offering workshops making Flower Crowns, Mini-Terrarium Necklaces, Concrete Necklaces, PomPom Jewellery, Illustrated Necklaces and Upcycled Fabric Bangles.
There's VERY limited places available so make sure you get in quick with your bookings, you can find times and prices for all of the Hustle & Scout Workshops HERE.
Have you been to the Hustle & Scout Markets yet? It's a pretty amazing experience, and the food at The Forage is to DIE FOR. So even if you don't book into a workshop with us, make sure you do yourself a favour and get along on Saturday 12th September at the Old Bus Depot, from 2pm to 7pm, it's going to be a feast for your creative senses!