✪

You're Invited!

✪
Canberra Creatives + One.By Me For You are hosting a morning tea on Monday August 18th at 11am at THE MAKERS' HUB!
We will have a range of cupcakes for you to gobble up, using Chloe's AMAZING recipes (all the way from South Africa!), along with Recipes and other awesome goodies for sale, with !00% cupcake proceeds and 50% everything else proceeds going to the RSPCA in Canberra.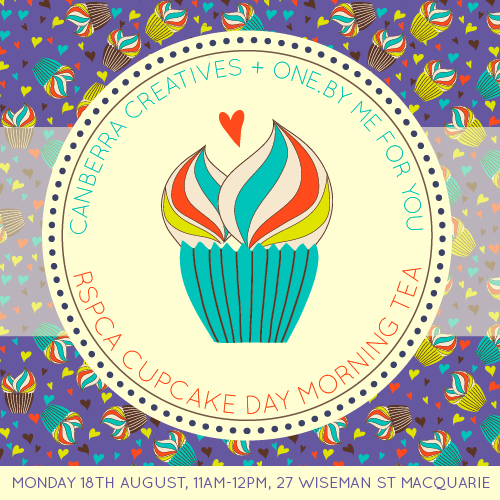 AT THE SAME TIME We'll be celebrating Nicole's BIRTHDAY! So cupcakes + candles + birthday songs = HAPPY MORNINGS!
With free cups of tea and coffee and FREE rad company!!
♥ Come along and donate as much as you can for those fluff balls who needs it ♥
RSVP HERE (or Email us if you are not on facebook)
—
Cupcakes from Shutterstock
---