I've been attending the Semi-Permanent conference in Sydney for the last few years as a supervising teacher on excursion, taking my year 12 students up for one or two days each time, but never being able to take in the entire conference. This year however, I've booked a full 3 day ticket, and I'm super pumped!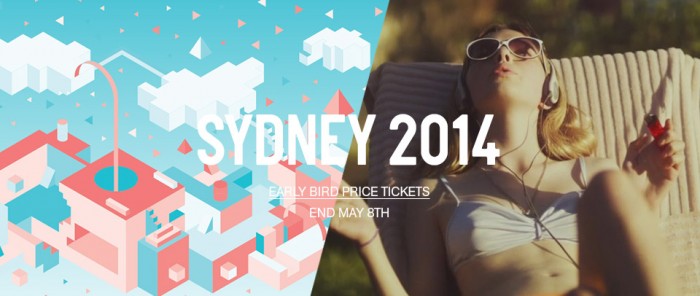 I've always had a fantastic time at each event, and this year I can't wait to just soak it all up without having to worry about transporting 15 adolescents around beforehand and afterward and making sure they all eat their lunch and pay attention and turn up when they're supposed to… Just have to remember all that for myself!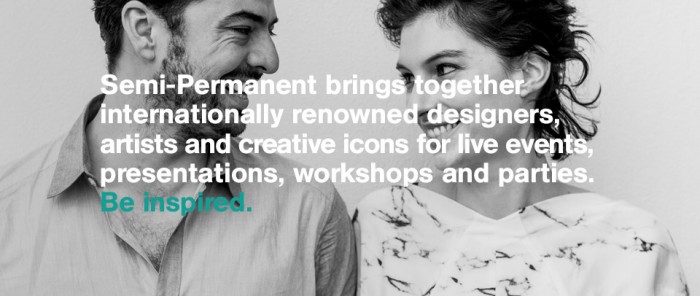 The line-up sounds pretty rad this year, just check out some of the names below… They're all either going to be super inspiring, really intriguing, crazy talented, or just crazy.
—
Mike Mills
Film Director / Graphic Designer / Artist
Tom Uglow
Google Creative Lab
Creative Director
Kate Moross
Designer / Illustrator / Art Director
Ben Briand
Director
Stanislava Pinchuk
Illustrator / Artist
Tony Hawk
Skateboarder / Entrepreneur / Philanthropist
Corbin Harris
Skateboarder / Presenter / Designer
Mr Brainwash
Artist / Film Maker
Tara McPherson
Illustrator
John Jay
GX / Wieden + Kennedy
Executive Creative Director
Kelly Thompson
Illustrator / Photographer
Jeremy Fish
Artist / Illustrator
Elke Kramer
Jewellery Designer / Creative Director
Andrew Denton
Producer / Writer / Media Personality
Melissa Bergin
Curvy
Publisher / Curator
Claire Martin
Photographer
Toby & Pete
Toby Pike & Piotr Stopniak
Design Agency / Creative Direction
Paul Belford
Art Director / Designer / Creative Director
Carl Addy
Design / Animation
Cheryl Dunn
Photographer / Film Maker
Ben Lowy
Photographer / Photojournalist
Maud
Design Agency
Henry Wilson
Design / Furniture / Lighting
Colin Renshaw
VFX / Post Production
—
There's also a bunch of Screenings, Exhibitions and Workshops happening over the 3 days:
—
MJZ 'Collection'
MJZ will be putting together an hours worth of films from some of the worlds most talented directors, including the likes of CHRIS CUNNINGHAM, HARMONY KORINE & SPIKE JONZE.
Nabil Elderkin 'Collection'
Nabil Elderkin will be curating an hours worth of films he has created through his career, having worked with with artists such as Kanye West, Arctic Monkeys & Nicki Minaj.
Mr Brainwash Exhibition
One of the past decades most controversial and polarizing members of the art world unveils his latest exhibition at Semi-Permanent Sydney.
Customising Scripts with Gemma O'Brien
In an intensive one-hour class at Semi-Permanent, participants will learn the basics of creating a piece of custom script lettering…
Tara McPherson Painting Workshop
Acclaimed artist, Tara Mcpherson's workshop will focus on colour mixing and a quick painting/rendering session in oils.
Sonny Day (WBYK) Workshop
Hosted by Sonny Day* one half of illustration duo WBYK. Sonny will be running through the beginning stages of poster illustration
Everybody Street
Cheryl Dunn's award winning documentary on New York Street photographers will be screened over the three days of SP Sydney.
Daniel Askill 'Collection'
Renowned Australian director Daniel Askill showcases his film work and clips from talented directors who have influenced his career.
Curvy Exhibition 2014
CURVY is an inspiring exhibition and book series featuring boundary-breaking female creatives across design and illustration, fashion and photography.
—
Sounds pretty awesome, right?! You can get your tickets here.
---