I first came across Alix at a networking event in Canberra where she gave a 60 second pitch of her product and I thought she was amazing for jumping up on stage in front of a room full of strangers to talk about her product. Later the same year, Alix joined our facebook community and soon afterwards won the CWB Young Canberra Business Owner of the Year (I cannot take ANY credit for that one, unfortunately haha). Basically, Alix is a bit of a rockstar inventor, and I want you to hear her story.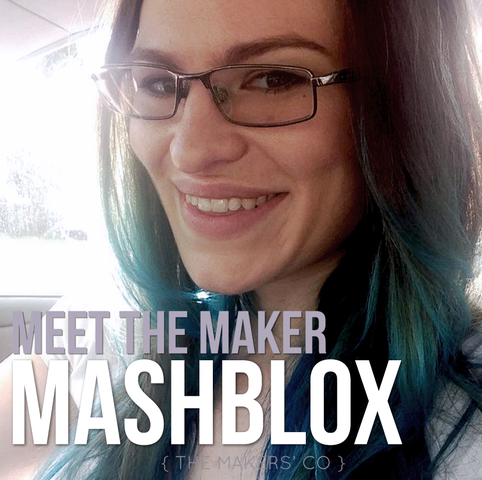 Who are you and what do you do?
Hi, I'm Alix O'Hara, Mashblox Inventor, Founder and CEO. Mashblox simply combines children's tendencies to play with their food and explore the world through their mouths into a simple, playful vessel for them to feed themselves. They're basically hollow silicone building blocks, but the hypothesised benefits of using them are diverse, including prevention and management of fussy eating and nutritional preferences by making food fun and engaging and most importantly: by giving the child full control of their food intake. Every university with an interest in the impact of weaning styles to health outcomes has at least entered dialogue on the subject, with several interested to run trials. Mashblox is thus mission driven in improving infant health.
Why is it important to you that you run your own business?
I've always been a very high achiever, and I always tended to put others' needs before my own. This made me an exceptional employee: right up until I decided that there was no employer that was worth it. By this stage I'd excelled in so many fields (sales and customer service, ICT project management, studies in medical science, various creative pursuits) that I figured I had at least the seeds of everything I'd need to do something for myself.
What is the most significant way in which your life has improved since starting your own business?
Full executive function and control of my destiny. My rewards are in direct proportion to my efforts, passion and ambition: I'll never lease those to anyone again. Plus I have greater flexibility of time and don't have to do anything I decide is stupid and pointless.
Why do people love your product/service?
Many reasons 😊 Busy professional parents love that they don't have to manually feed their kids or that Mashblox will keep them entertained for a bit. Parents of children with fussy eaters love it because it makes foods that are otherwise boring or intimidating, fun and engaging. It makes foods interesting without using sugar.
Parents are realising (as per my hypothesis) that often it's not that their kids hate a particular food at all, it's that their child just doesn't like having things shoved in their mouth. (Would you?)
I think there are some people that are on board with the hypothesis that their kids have a better prognosis for nutritional outcomes because they have full control of their food intake, and are therefore less likely to overeat out of obedience while being spoon fed, or assert this control in the first way they can, by refusing food. (There's a heap of supportive research for benefits to fussy eating and obesity in outcomes of studies of baby-led weaning, where the child is also supported to feed themselves – but I make it pretty clear that mine is a hypothesis awaiting trials)
(Some) parents of messy eaters find that mush foods are more contained because their baby has a vessel to handle them, and they don't go splat if they hit the floor or the backseat of the car.
If their kid's teething or it's hot, they can freeze stuff inside. They can also bake in them, they're dishwasher safe and turn inside out to clean.
… And so on.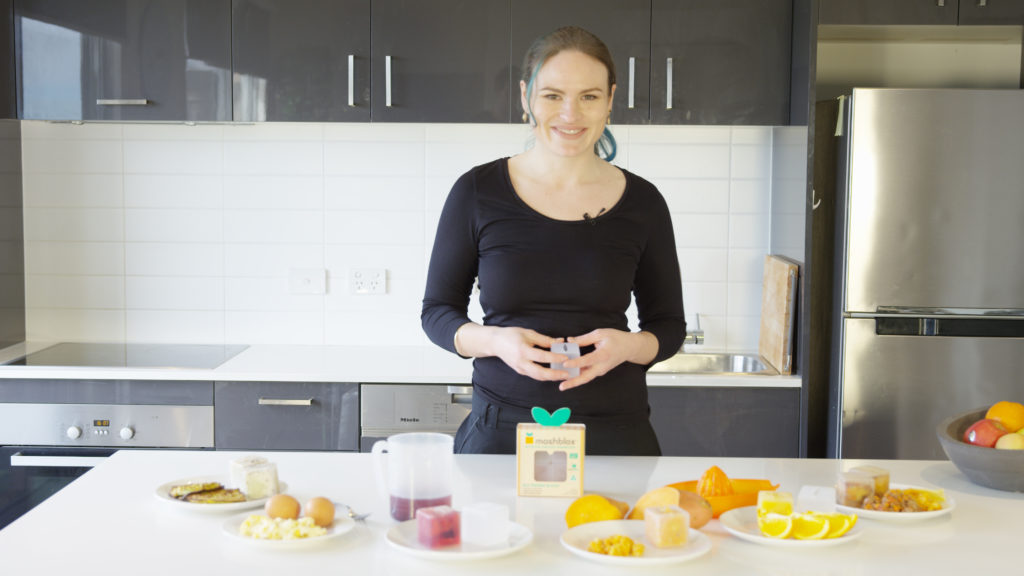 How did you work out exactly who your ideal customers were?
This is an ongoing process. I initially ran some focus groups on my product prototype, and interviewed parents of children in parks or wherever I found them on their child's habits and preferences, any difficulties they were facing either with their child's diet, or how that might have been inherited from their own. Now I make an effort to have a conversation with everyone I can about the issues unique to their child and their opinion on my product.
Products for kids under 3 is a funny space to be innovating in though. I've found some people who would probably be among my "ideal customers" to be quite unapproachable because of the strength of their views on infant self-feeding and how it should be done – while my focus is on why, with methods flowing from this. But I've learned it can be a touchy subject for parents! So I'm still developing customer segmentation covering which benefits appeal to which parents and why. I suspect this will be different for every country, too.
What was the motivation to move your business from a casual gig to a full time business?
Mashblox was always a full-time gig. For starters, I tend to throw myself so deeply into an endeavour that there's little room for anything else, but this just kept blossoming! Wherever I looked into the research on the health impact of weaning styles, I found more. Whenever I looked around for people who cared about this, they were teeming. I'm very fortunate to be on the New Enterprise Incentive Scheme, which provides living allowance while I build the company to a point that it can serve its mission in infant health promotion.
But I've also been fortunate to have had such a dismally crappy previous employer that there was never any other option than working for myself. (They're in ICT, you can see them on my LinkedIn profile, and I cannot recommend highly enough that potential clients, job applicants or casual associates of management maintain a sterile distance)
Where do you go for inspiration on how to continue to build and grow your business?
I tend go within for inspiration and to experts for information on how to take next steps. I tend to assess situations based on what mutual benefit could arise from them, and this opens so many doors to partners.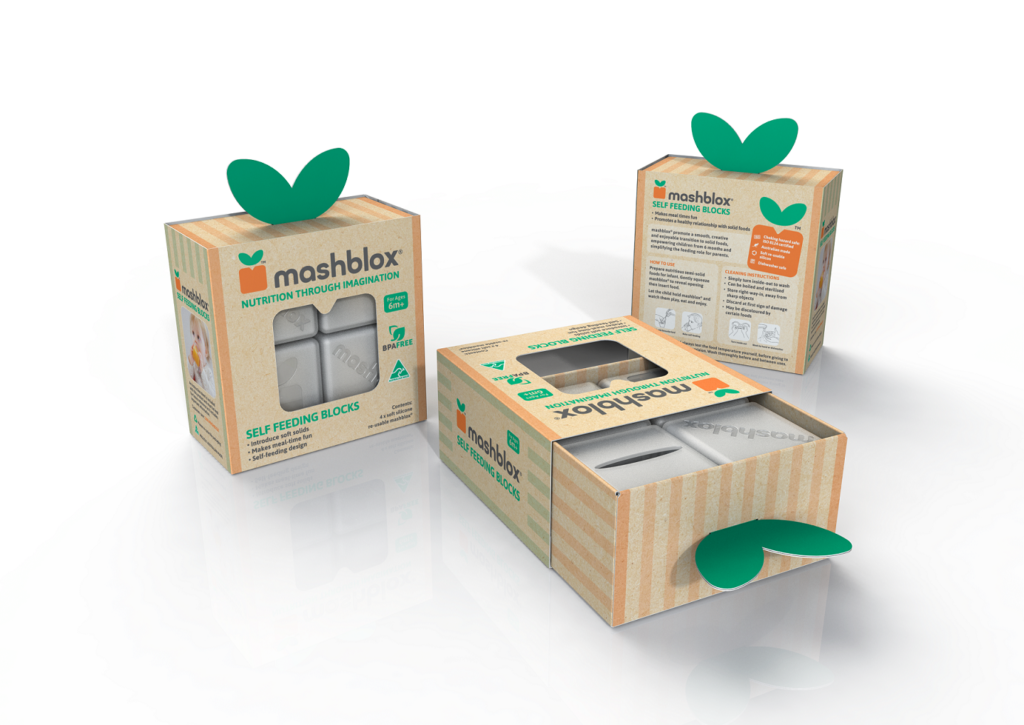 What would you say your biggest strength or asset specifically as a woman has been, in running your biz?
Specifically as a woman in startup? I'm not afraid of looking stupid to admit that I don't understand something, or to deliver a first draft that I'm aware definitely needs improvement. I'm not afraid of being vulnerable. I think a lot of men are, which leads to either never putting themselves forward where they're unsure (which reduces growth potential); or being rigid or authoritarian about their approach, which either sails or sinks like a stone.
I think my passion has opened interest in a lot of avenues that have been exceptionally fruitful. Unfortunately, this sort of expression is typecast as a female trait, which is a pity; it's useful. 
I also think that being a woman in the baby sector has its privileges. I'd like to hope that a guy could pull this gig off too and perhaps they could with the right approach, relationships and sensitivities, but I've probably had more opportunities approach me. It tends to be assumed that I'm a Mum, but I haven't come across anyone hold it against me that I'm not.
As a small business owner, what is one thing you would say that every business owner should be doing right now in their business?
That depends vastly on where they're up to. I think good mentorship takes into account the person's unique situation, background and vision for the future. I wouldn't presume to offer advice to all and sundry who might read this.
What words of wisdom can you give to anyone just starting out on their small business adventure?
There's no one true way of doing anything. There's only what people are used to, and what was suitable for the conditions of the time. Stay aware of your environment and receptive to feedback, but find a way to do things in a way that makes sense to you. You don't need to do everything at once. Stuff doesn't need to be perfect first time! (In fact, it's often a disadvantage to invest too much effort into perfection of a prototype).
No one's watching as closely as you think. You'll never get a full picture watching others, either. Who you are is what will see your venture succeed. There's no sense imitating others: you do you. Oh, and by the way: Hewlett Packard did a study demonstrating that women will only apply for a job if they meet 100% criteria. Men apply at 60%; this is how they grow.
Moral of the story is: If you're thinking about doing this: you've been ready for a while. 😉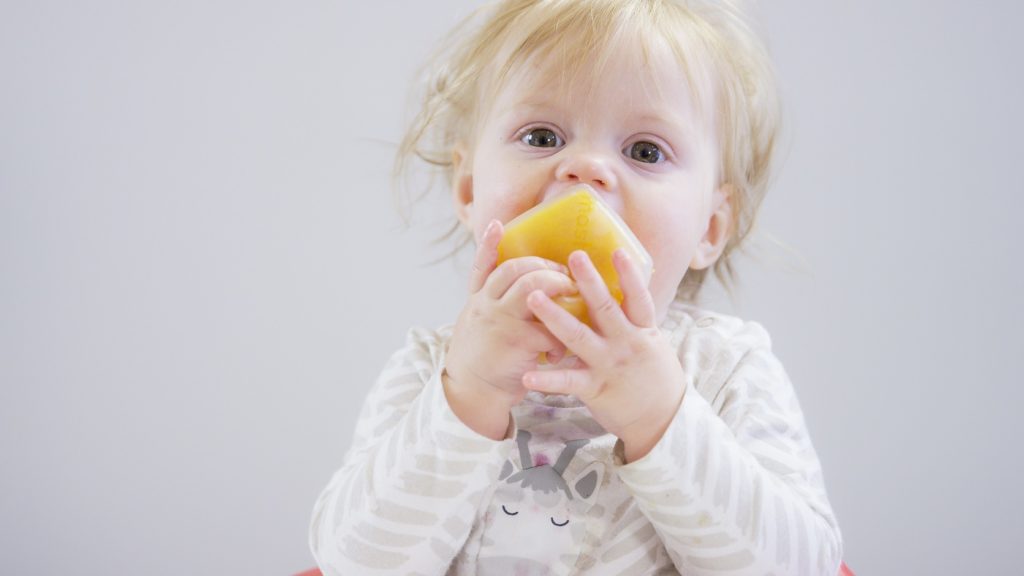 What excites you when looking ahead at the next three years for your business?
Oh boy – just you wait. Mashblox is going to revolutionise infant feeding, which will improve nutritional health outcomes for children as they grow. Mashblox is about to launch as packaging for baby food, to replace the ubiquitous pouch and spout – which opens nutritional options since contents don't need to be sweetened and can include soft chunks.
This will be one pivotal element in turning the tide of our obesity epidemic worldwide. (This bit will obviously take longer than three years)
How can people find you?
Business opportunities: https://www.linkedin.com/in/AlixOhara/
Product sales: www.mashblox.org
Facebook: www.facebook.com/mashblox 
Youtube: https://www.youtube.com/channel/UCy32nLln8bd4xOBVT3h0xJA
CAN YOU CONFIDENTLY SAY YOU ARE WORKING ON THE RIGHT THING, RIGHT NOW IN YOUR BUSINESS?
Sometimes, even when we are doing all the right things, it can feel like we're spinning our wheels and not moving forward at all. This could be because you're focusing on the wrong area of your business – or doing all the right things, but at the wrong time.