The Little Flame Co make by hand a premium quality burning experience encased in unique varieties of packaging for the modern luxury enthusiast or infinite candle lover.
Made in Goulburn NSW by Cheyenne, only the best quality supplies are sourced and top grade hand-crafted perfume oils are used which delivers you a pleasurable candle burning experience and sensory treat.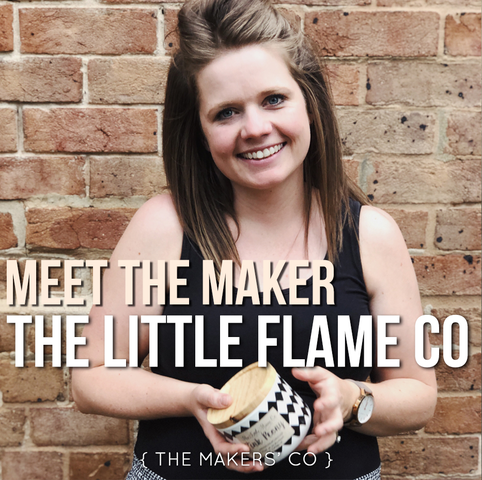 Who are you and what do you do?
I'm Cheyenne, a mother of 3 littles and have been with my husband for 11 years (married 7). We live in Goulburn NSW.
I'm a creative perfectionist with a perchance for a good candle and beautiful smelling home, I like to schedule and plan everything whilst I'm experimenting with going with the flow, being flexible and trusting the process. It can get pretty interesting!
Why is it important to you that you run your own business?
I think the way technology has taken us and continues to do so in the future has enabled a completely different way of life for our generation, we are creating jobs for ourselves in a way we have never done so before. My main aim for running my own business is the flexibility it gives me, I can work in pockets through the day or night and am able to have my 3 year old at home with me full time but also be able to dash to school assemblies or shuttle the kids off to swimming lessons on Wednesdays at 4 – its really all about being a working mum from home without losing my mum priorities, my husband works full time locally in a business that has structured hours so it's complementary for us to have the two types of hours and flexibility structures. However in saying that, when I can't make something, he can and vice versa and if we both can't make it, we have a pretty amazing family network that jumps in and supports the kids.
My "why" initially started from the need to focus on something, which turned out to be a creative pursuit. It's the same story of a mum on maternity leave that needed to keep busy between naps (naps which never really happened if I'm honest) and keep my mind moving forward (I struggle with anxiety and at this time of my life, my life quality was quite low and the anxiety was at its worst so creativity calmed it, along with some intensive hypnotherapy sessions) it then became apparent that there was enough potential within me and this passion to turn it into something amazing, which I hope that I've done but will continue to do so.
After peeling off more of the layers of my why, why it's so important to have a strong smelling beautiful candle, and why it's important to me – I discovered that whilst I am very house proud and slightly compulsive about how it's presented, I grew up in a smokers household (who didn't, it was the 90s bro) so I would always be a little sensitive/aware of the way the house smelt, we also had inside pets which I must confess, is not for me, we have pets but they have their own special little houses in the backyard. Anyway, I would make it a personal mission to clean and tidy, air and scent the house to make the guests feel comfortable (and also me!). This is where scent began for me. Instead of candles we would use oil burners and incense sticks (again, 90s!).
My husband and I moved around a bit when my oldest was born and with my anxiety type (very environmentally sensitive and triggered) my mother in law would always give us long burning candles if the room or overall house felt "off". These weren't scented but a sense of calm would ensue from this practice, which we have kept with us throughout our travels; it was especially important to me when we moved back to Goulburn and moved into a flat on my in laws property. It was a beautiful little space, that I enhanced with candles and soft lighting and the scent of vanilla because if comforted me, calmed me and also created the best environment possible in that time which I now see as a grounding practice. There is so much more to scent and candle light than what is on the surface.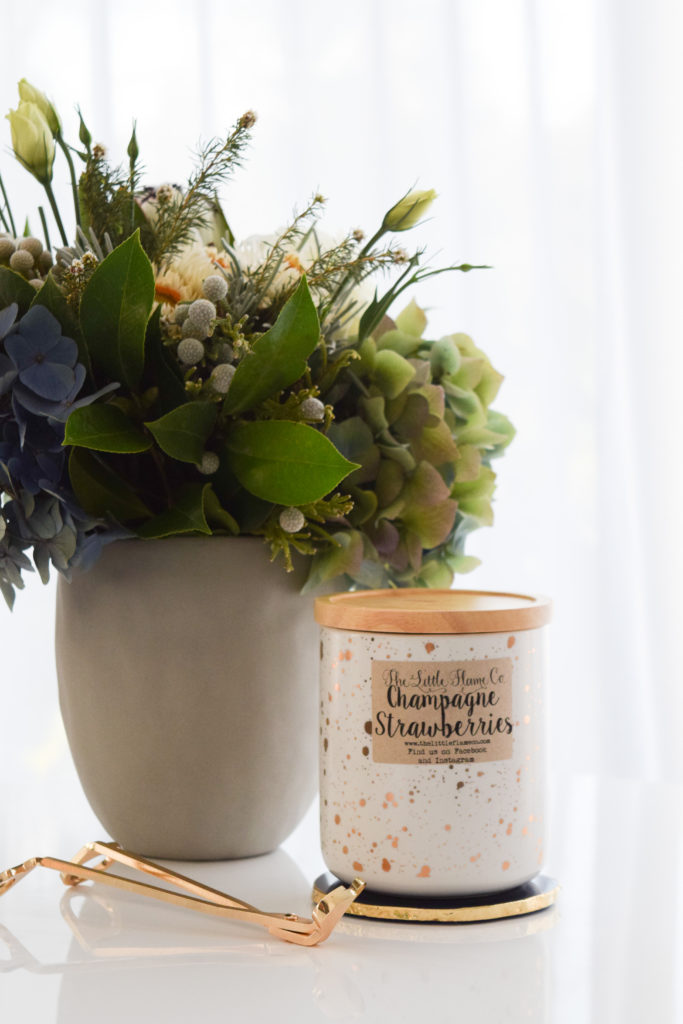 What is the most significant way in which your life has improved since starting your own business?
As my business and my craft grows, so do I. The challenges I face are unique to me and my business however I don't think I'd be growing in the directions I am without it. My confidence is always a work in progress but I think it's being enabled to have growth through what I'm doing, but also, I'm discovering myself – not as a mum, but as me – which I've never had the opportunity to do.
The self satisfaction is strong – for creating something that people enjoy and come back for but also being able to run a business and have my kids there to watch it grow, my husband is also behind the scenes all the time working away with me, how many people can do that? We've just renovated a site shed for the business which would have to be the most rewarding milestone yet – we've grown to get here, from nothing.
Why do people love your product/service?
I represent a handmade quality and a strong lasting burning candle. I also offer refills, not only my candle jars to refill, but any brand. We all have that cupboard full to the brim of empty jars we haven't got the heart to throw out yet no idea what to put in them. Thats where we come in.
How did you work out exactly who your ideal customers were?
Oh my gosh – this is ongoing! I haven't done the "lets sit down and work out your target market" activity, and I know I should, it's in my mind to do so but I struggle with that side of business/working. Shock horror because I should know who my people are… I do, but I can't give you a specific list.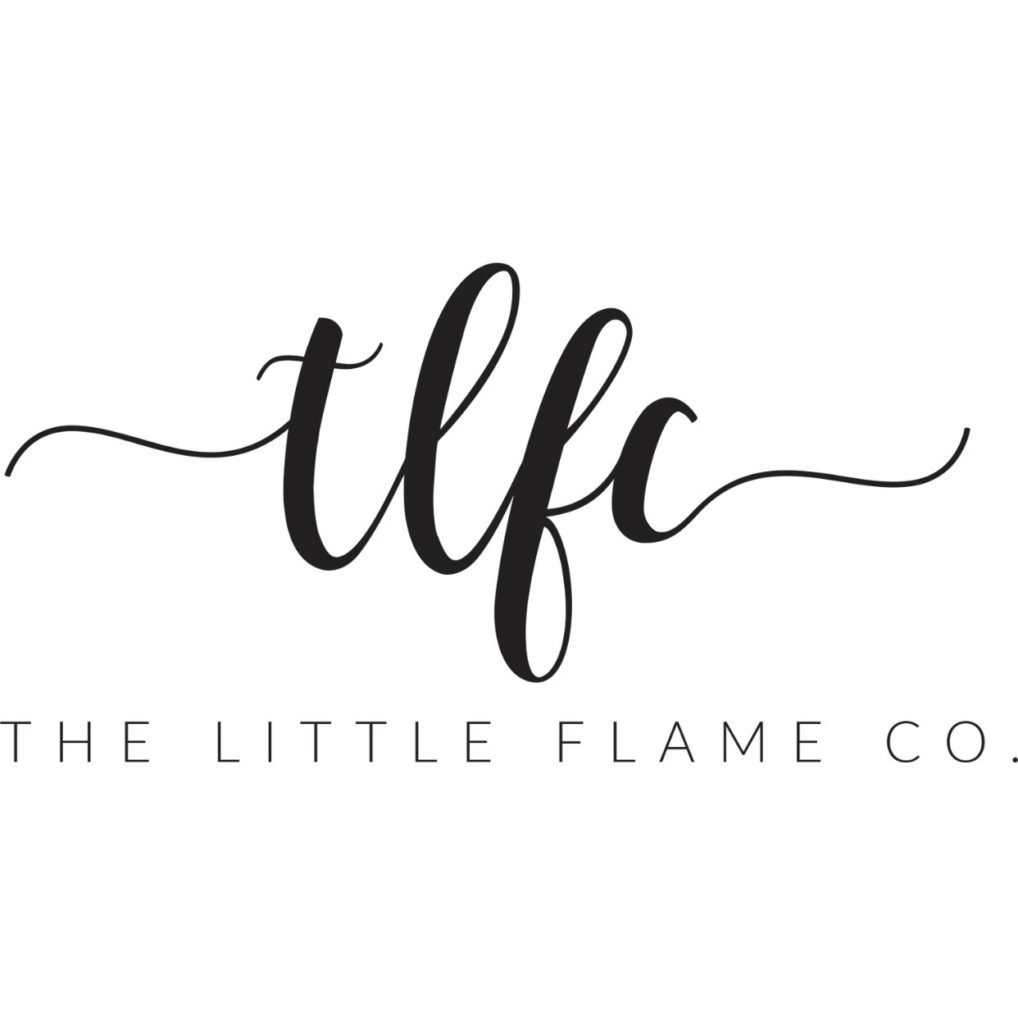 What was the motivation to move your business from a casual gig to a full time business?
Multitasking isn't all its cracked up to be. At the time of the decision, I was working in real estate and my boss was trying to move back to Sydney and either sell her business or close and I was at this pivotal point of my life, to continue and see if someone came in and took over the real estate business (which I've had a very love/hate relationship with since the beginning in 2004) or to try out the candles full time, turn it into a business and just see if it worked out. Nothing ventured nothing gained.
Where do you go for inspiration on how to continue to build and grow your business?
I have my core values and morals related to my business that are a firm foundation that I don't stray from, but for aesthetic inspiration I think it's everywhere, trends come and go and whilst we adopt them, for example 2018 pantone colours, we've been deeply researching those of late for the new Winter Collection. I'm very aware of what is classic and what will last but also what will sell.
Instagram for me is always a source of inspiration, I follow a diverse range of accounts from jewellery, clothing to interiors and just the down right funny. Pinterest is also a place I spend a lot of time, mainly for inspirational quotes and outfit ideas but every little thing can be turned into inspiration without knowing it.
What would you say your biggest strength or asset specifically as a woman has been, in running your biz?
Determination. I mean, not to say if I were a man I wouldn't have that, but I have a burning determination to see this thing through, to get up every morning and make my kids lunches and take them to the bus stop so I can get my creative on and make candles, day in day out. I multitask and I juggle, my husband goes away for work and I'm doing All The Things, but I'm always so determined to get it done and see it through, it's so important to me but it also makes me, me. It may have a sprinkle of passion too.
What challenges have you faced running your business whilst raising your kids? Do you have any anecdotes, advice to share?
It's a juggle. There is NO work life balance!!! I spent a lot of energy and time searching for "balance" until I became aware that, there is no such thing. I can't hold my 3 children, husband and home in one hand and just my business in the other picking and choosing where to focus. It doesn't work.
But tilting, I can tilt. And I can be flexible. At different times I'll need to be different things to everyone, for example currently I have my 6 year old home after a bout of gastro (yay for a cooler weather change) and I always have my 3 year old by my side but right now, I am wearing my mum hat (quietly on the side whilst they are resting I'm working away at this) but my focus is required on getting her better and doing some house jobs, this coming weekend when we're all past this sickness, we are finishing renovating my new work space so I can move into it.
So, whilst I would love everything to be finished quickly with a snap of a finger, my learning curve as always is to be patient, chip away at the jobs piece by piece, tilt and be flexible, and look after yourself too! You can't run a business and a home and raise kids from an empty cup, prioritise you when you can every now and then, even if its only a moment.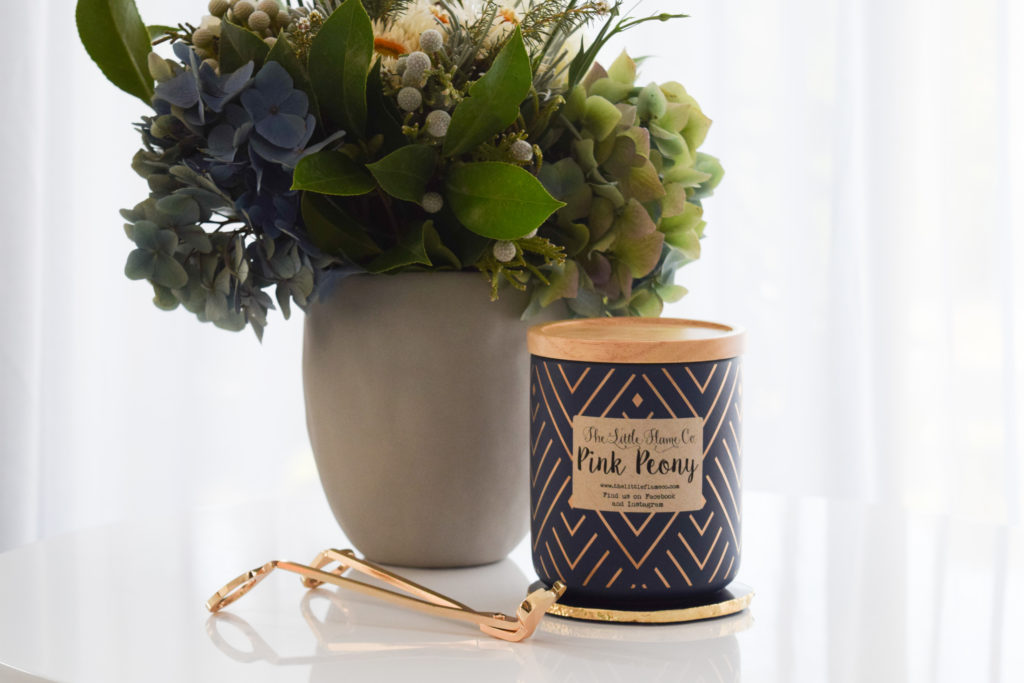 As a small business owner, what is one thing you would say that every business owner should be doing right now in their business?
Always researching, always learning. Trends move so quickly now and whilst you don't need to be on top of ALL of them, always be open minded and willing to try.
What words of wisdom can you give to anyone just starting out on their small business adventure?
Learn to rest, don't quit.
Surround yourself with people who get it.
What excites you when looking ahead at the next three years for your business?
We are going through some amazing growth – social media and client base but also growing enough to move into a site shed which in a way is clearing my plate to bring more possibility into the mix, we are designing our own jars for Winter 2018 (samples are en route) which is enabling more creative growth and hopefully we will be stronger in wholesale. We have also rebranded and have a fresh website, there is so much more happening behind the scenes that will make the rest of 2018 really EXCITING!
How can people find you?
Instagram is my jam – @thelittleflameco
Facebook @thelittleflameco
Website www.thelittleflameco.com
CAN YOU CONFIDENTLY SAY YOU ARE WORKING ON THE RIGHT THING, RIGHT NOW IN YOUR BUSINESS?
Sometimes, even when we are doing all the right things, it can feel like we're spinning our wheels and not moving forward at all. This could be because you're focusing on the wrong area of your business – or doing all the right things, but at the wrong time.