Everyone loves some free artwork for their walls, right?
This is a printable freebie perfect to use as kids wall art, that I designed several years ago and posted on my personal blog mikaeladanvers.com, and I thought I would share it here again for everyone who might not have been reading my blog back in 2010 😉
I had a spare frame lying around that I was wondering what to do with. I'd been seeing a lot of DIY wall art around the interwebs, and since I was teaching a lot of Typography at the time, I decided to try my hand at some Alphabet Kids Wall Art. It's far from perfect, but being the most impatient person in the world, it's staying as it is, and I'm calling it a finished project =)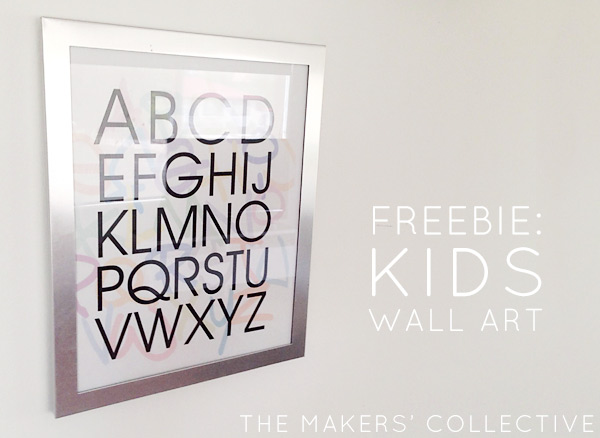 Typefaces used are Avant Garde and Bring Tha Noize.
Feel free to download an A4 size pdf by clicking on the image below, for non-commercial use (2.2mb).