We're heading out on Friday with the littlies to Trick or Treat around our closest neighbours, but first I am popping this note (with an orange balloon attached) into letterboxes, to ensure we only knock on doors that are willing to join in. We LOVE Halloween, but understand it's not everyone's cup of tea, so I think it's the courteous thing to do!
If you're keen to go out trick-or-treating too, I'm giving you this free printable to pop in your neighbours letterboxes! Simply click on the image below to open the full-size A4 jpg, save to your computer and print some off.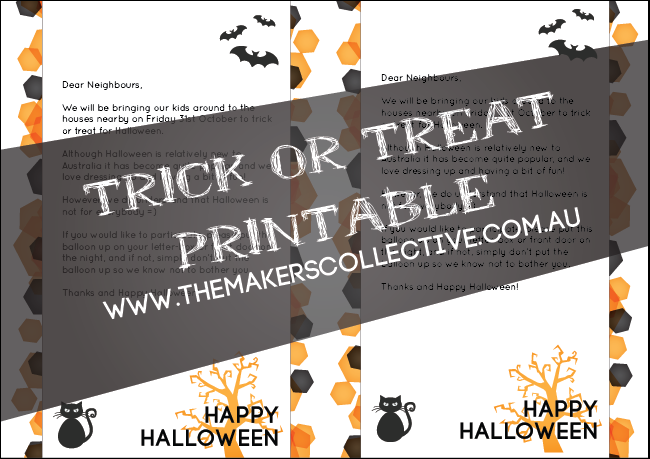 Feel free to pin the above image to Pinterest, and have fun!