Just in time for the Christmas countdown I have a little freebie for you: A Christmas Advent Calendar Printable Download!

Now, pretty much every craft idea or tutorial I post on here is going to be super-easy. Just putting it out there, I'm pretty lazy/have a short attention span. If something is going to take me too long or is too tricky to complete, you won't see it on the blog. I've probably got several projects on the go and 75% done, but only the simple ones get made, photographed and blogged about. Great for people who are a bit scared of trying something crafty, are time-poor, or just like me, can't be assed to do anything that takes too long 😉
So this project is no different.
These 2x A4 sheets can be printed on plain or coloured paper, cut out and stuck on to just about anything to make your own advent calendar, either with chocolate goodies inside, daily craft activity prompts, or ornaments to put on the tree! Or you can print them on sticky labels – these fit perfectly on a 12-up sheet of 60mm circular labels (they should work with most brands of labels).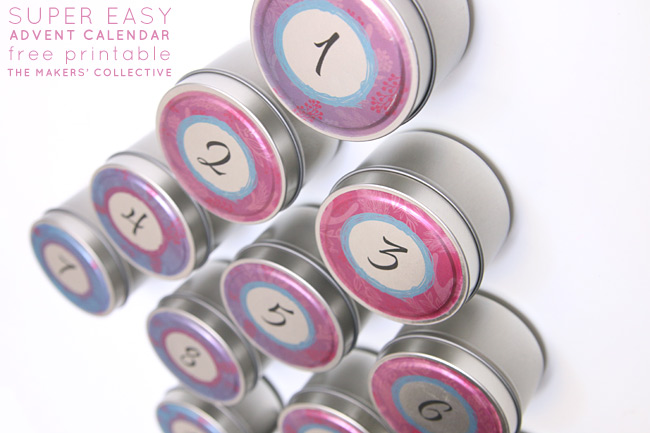 I printed mine on clear adhesive labels stuck them onto small metal tins for my magnetic advent calendar. I'll be posting a step-by-step video tutorial on how to make your own magnetic advent calendar in our members section in the next week or so.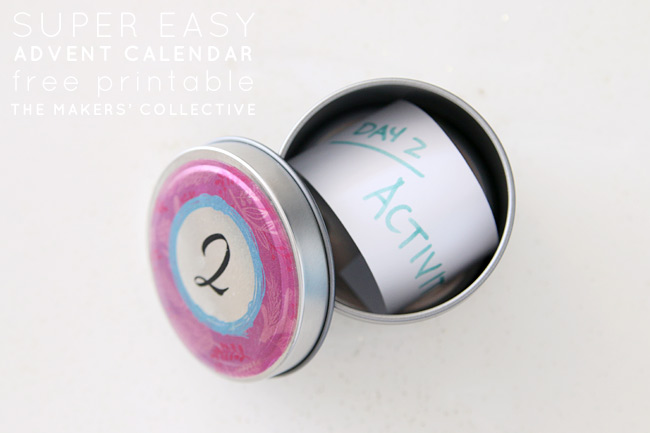 Here's a couple of different ideas for how you can make your own advent calendar!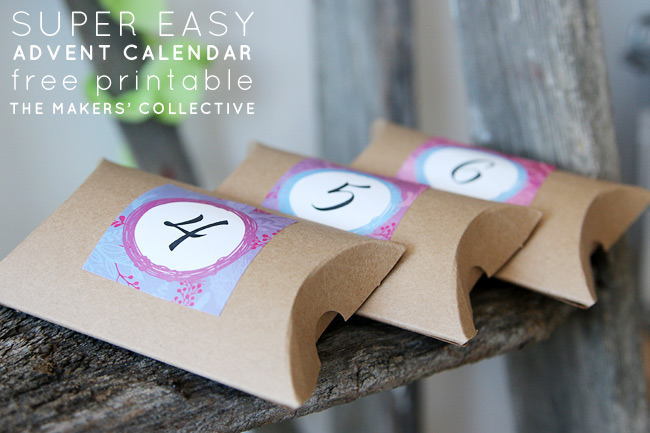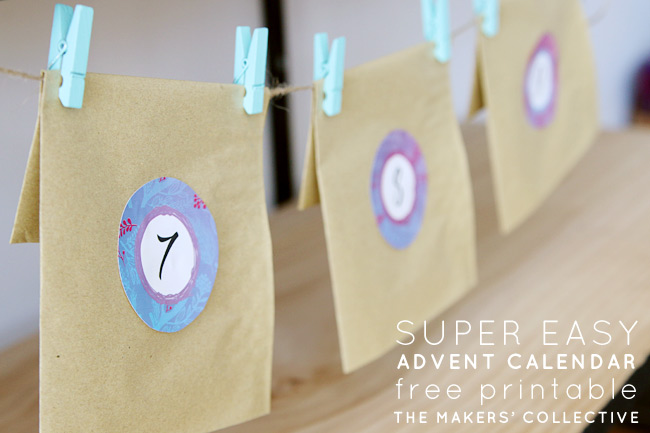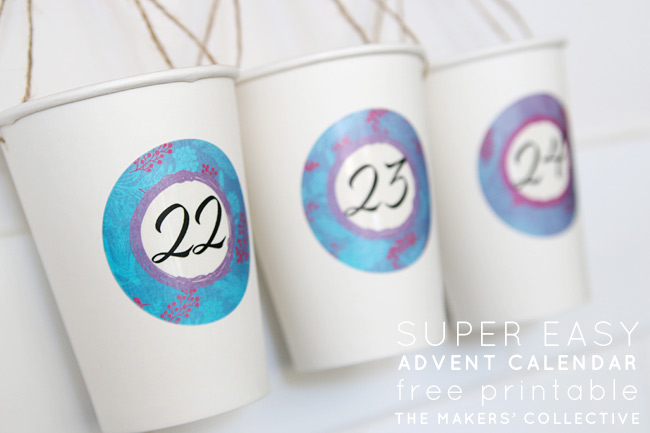 Print them off, cut them out and stick them to something, it's that easy! Pop a treat or craft activity idea into each one and enjoy the count-down to Christmas =) If you do give it a go, please of course share a photo with us of what you came up with!!
Do you have an advent calendar? Let us know in the comments below what you do every year =)