I'm happy to announce that the 2016 Wall Planner is now available, and is printable to A1 size (which is nice and BIG!). You can of course print it at smaller sizes too, so go wild and do whatever works for you =)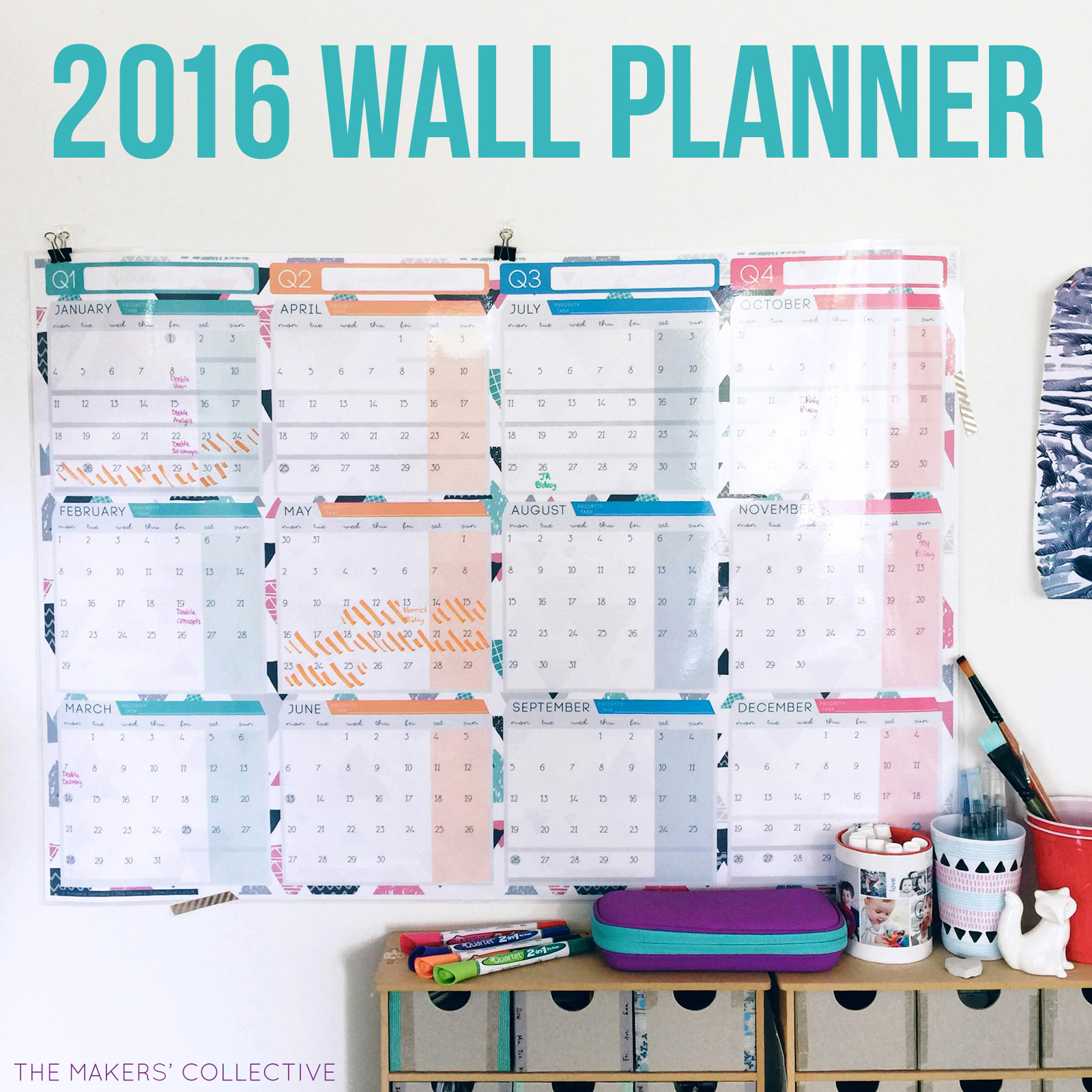 I got my planner printed at both Officeworks (+ lamination) and Vistaprint (no lamination), to compare the two. I have to say, I'd definitely recommend going with Officeworks. Even though the 5mm white border they include on their poster prints *really* annoys me, the quality, colour and stock is far superior to the Vistaprint poster print. The Officeworks print is brighter, cleaner and crisper, and the lamination means it's automagically now a dry-erase planner, which is great for me because I'm pretty sure I used about 4 rolls of white-out tape on my 2015 planner. This also gave me a great excuse to pick up a set of 4 double tipped duo-colour dry-erase markers from BigW today, win!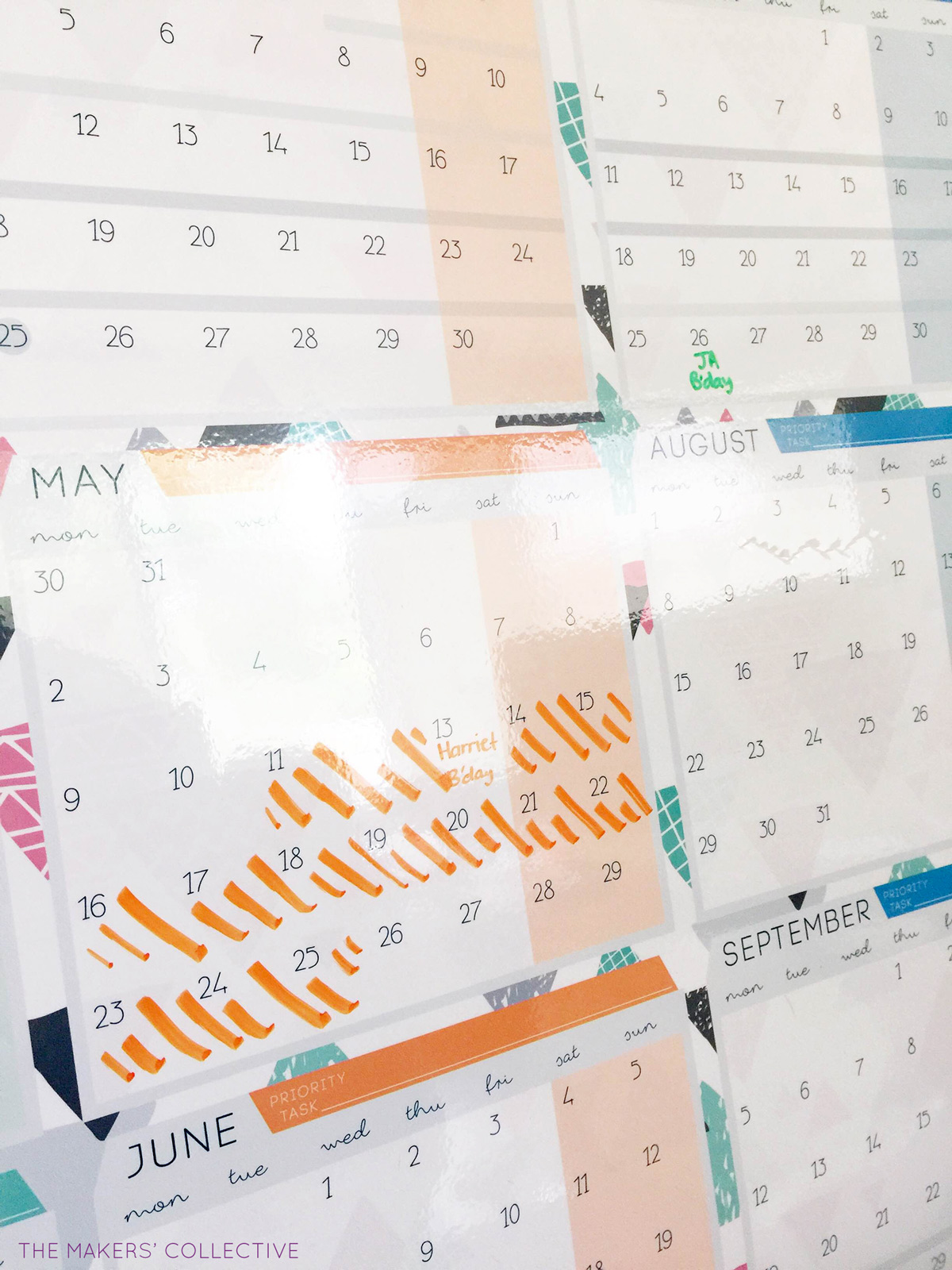 I'm still planning on putting together a free download for monthly goals too, but it's proving a little bit of a challenge to get everything done when I want to, with both my beautiful children at home with me all day (oh hi, this is what school holidays are like, hey? fun!). So maybe just stay tuned for that one 😉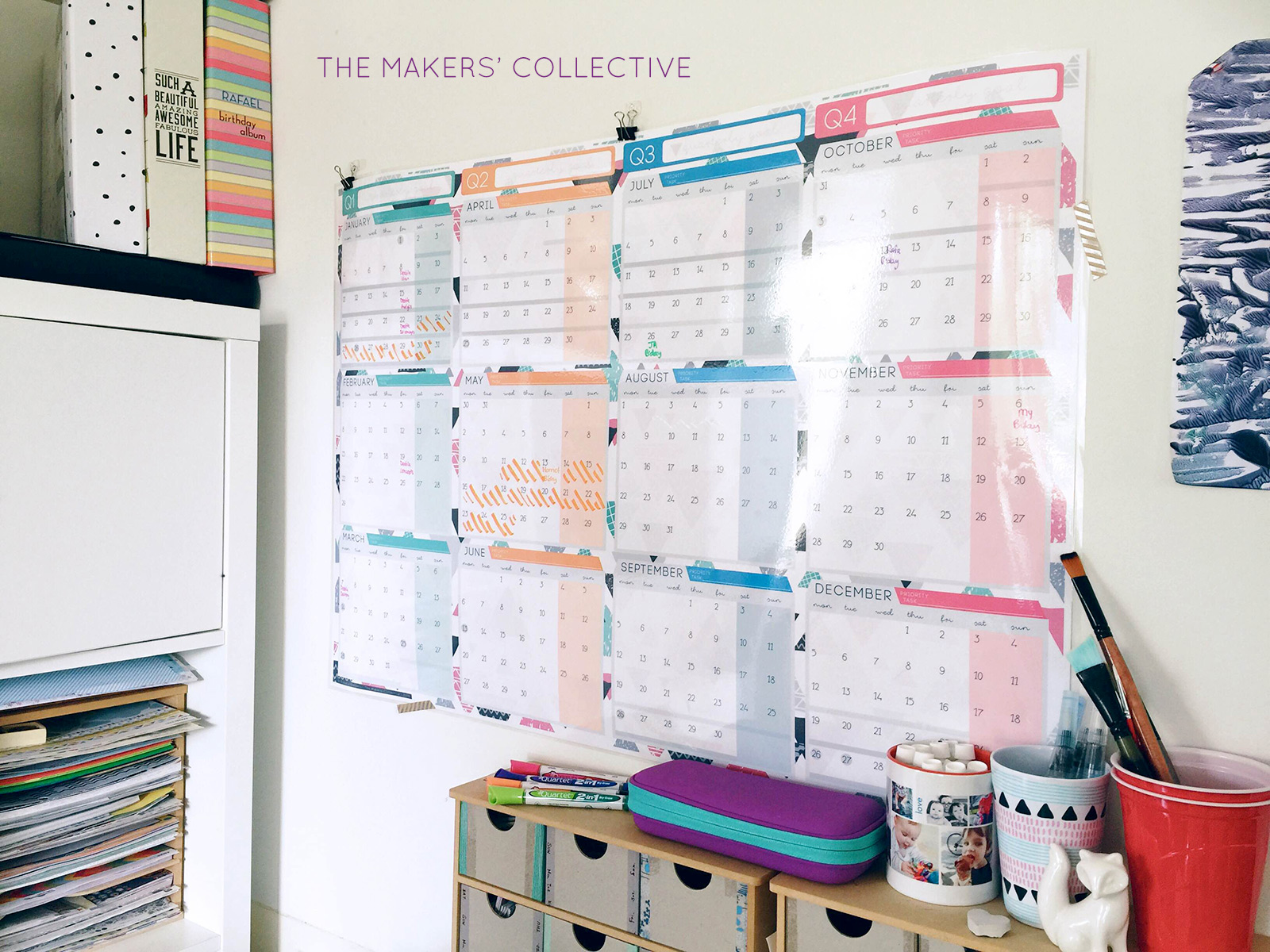 Here's all the info you need:
The Makers' Collective 2016 Wall Planner is perfect for bloggers, creatives and small (or big!) business owners who want to forward plan, view their year at a glance, and have something bright and beautiful on the wall to help them do it.
Or just awesome people who like to be organised ?
Features
Printable to A1, full 2016 Wall Calendar
Laid out Quarterly, with space for quarterly goals
Space for prioritising monthly tasks
All Australian Public Holidays and School Holidays included (check your state for variances)
Each day has room for blog or editorial schedule/meetings/birthdays
This would also make a great gift for anyone you know who runs their own business, what a nice way to support their hard work!
If you're ready to take your business idea and make it a reality, it's time to become a member of The Makers Academy.
I give you the tools to plan, launch and grow your idea into a thriving business so you can become self-employed and stay that way.
Cut through the bullshit so you can start creating your dream business, TODAY