After sharing my planner setup a little while ago, I've had a few people ask me where the best place is to get stickers and other accessories for their planners. So I decided to do a post about it, and then I decided to do a GIVEAWAY, because it's my birthday yay!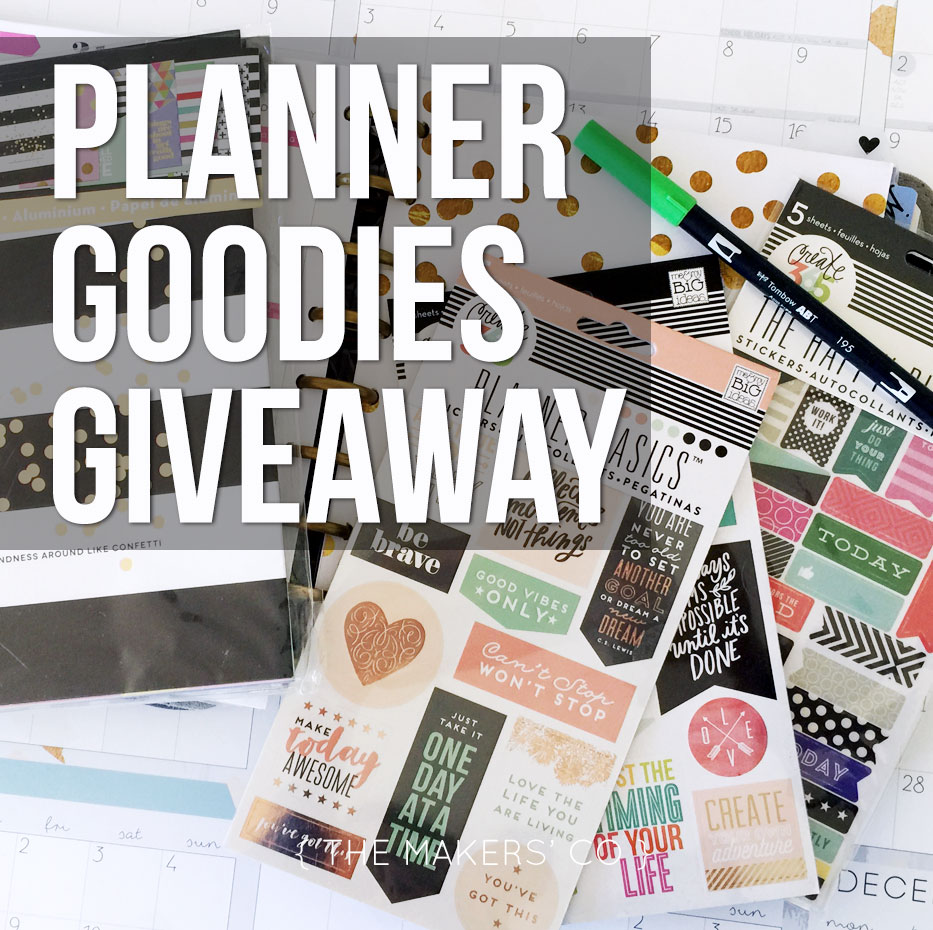 Pick up from local stores
Keep a look out for cool stickers at various dollar shops around the place, especially in their craft and stationery sections. You'd be surprised at the gems you can find while you're out and about! Surprisingly, I have also come across some great stickers, perfect for using in my planner, at Ikea of all places. They have a small range of stationery (including some great neon washi tape!), but it's not as cheap as at places like Hot Dollar, Top Dollar, The Reject Shop etc. 
I've also found a great range of craft stickers available at shops like Lincraft and Spotlight (in the craft and scrapbooking sections), but since it's a 35+ minute drive to our nearest now, it's unlikely I'll make the trek just for stickers for my planner. 
Order online from overseas
For my branded planner stickers, I would usually shop online from overseas stores (via ebay, generally), for Project Life, Amy Tangerine, MAMBI and the like. (if you have no idea what those brands are, don't worry! I've got you covered below). 
Order online from Australian sellers
Recently I came across a new online store based in Australia (thanks to my friend Bron for the recommendation!) called Little Miss Stationery, where you can get a fab range of branded stationery products, perfect for planner addicts, journallers and scrapbookers alike! 
I of course trawled through the site and added about $300 worth of products to my cart, then realised I'm not exactly rolling in it with money to burn, so whittled my cart down to the following items: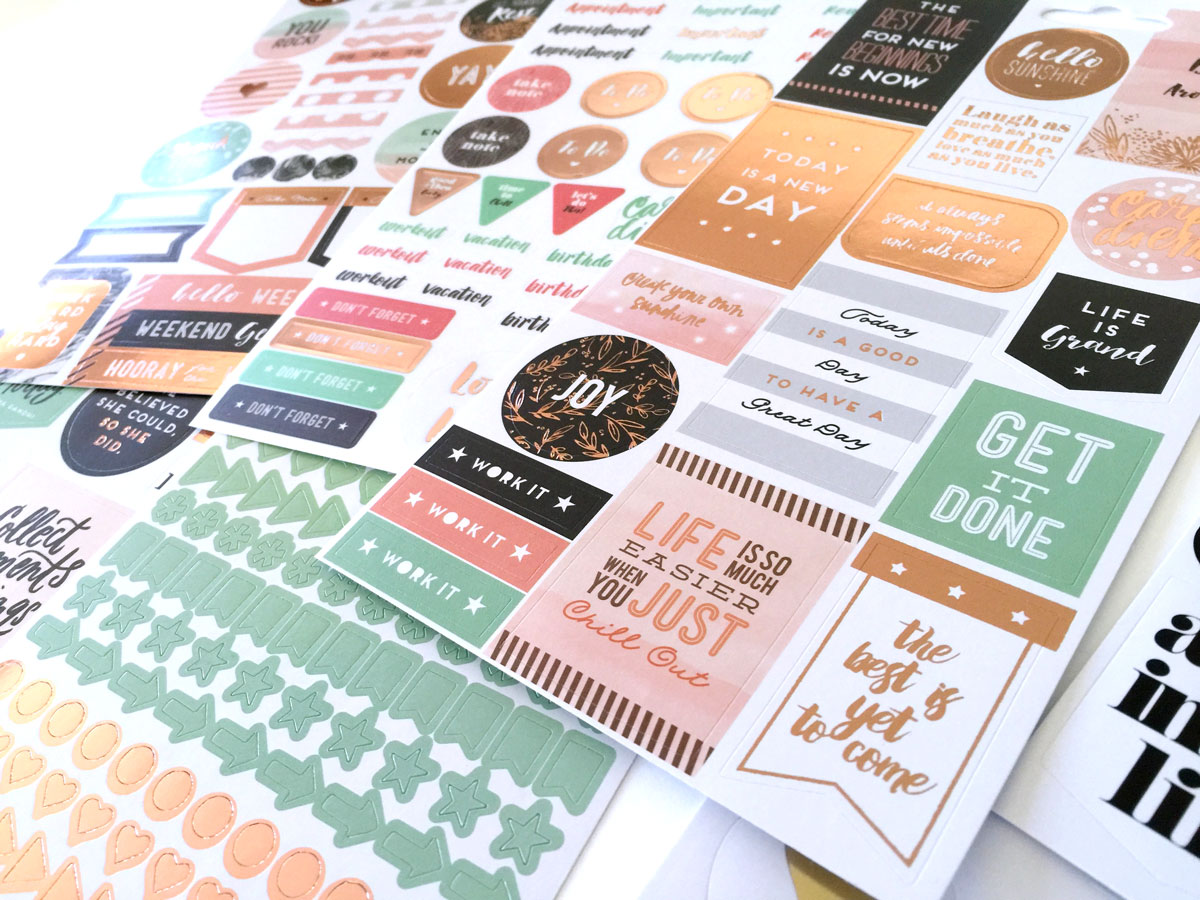 And I've gotta say, I loooove them. The stickers are so great, actually much better than I expected (sometimes it's really hard to tell from the preview of a sticker pack what exactly you'll be getting), and I've already adorned each quarterly planning spread and the next 6 weekly planner spreads with some fab quote stickers to keep me motivated.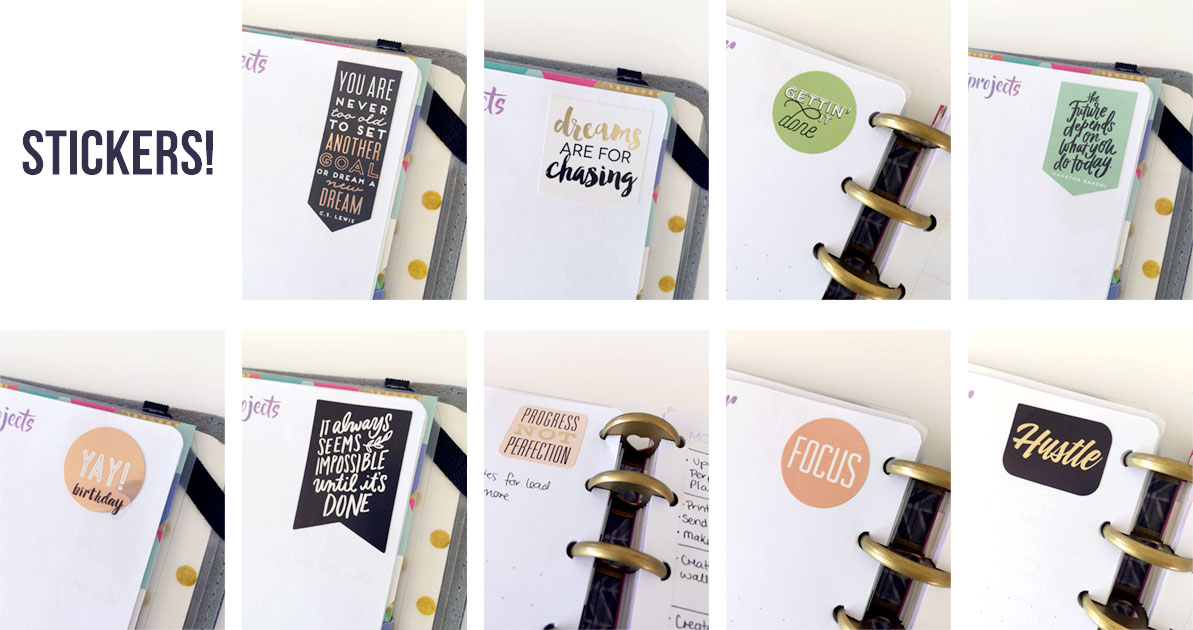 The pocket folders fit into the Happy Planner Disc system perfectly (of course, they are made for it) and aren't too bulky, and I really like the designs. I'm holding my sticker sets in them for now, and using them to make the sections of my planner more obvious. Once I have my planner a little more organised and systemised, I may use one or two of the pocket folders for business related stuff (receipts and what-not).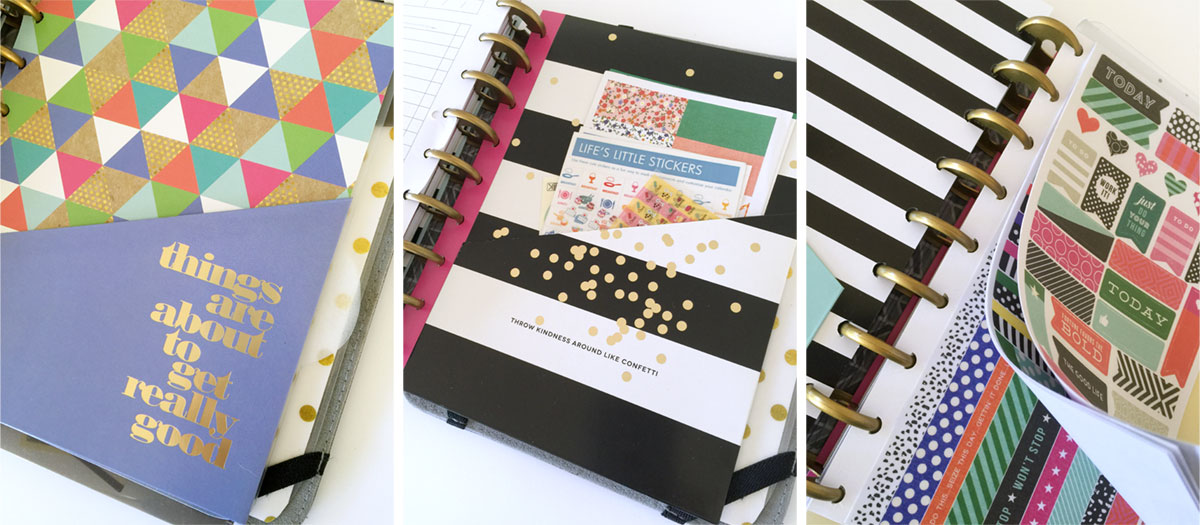 And of course what's not the love about a Tombow Dualbrush marker? I've been using the first Tombows I bought for a little over a year now (very regularly), and the tips are really wearing out (#leftyproblems), so any chance to grab a new Tombow – I'll take it. 
As it so happened, because of a mix-up with my shipping address (and some great customer service), I ended up with two packages of the same goodies. So Sharlene from Little Miss Stationery has generously agreed to let me gift the second package to one of you beautiful people!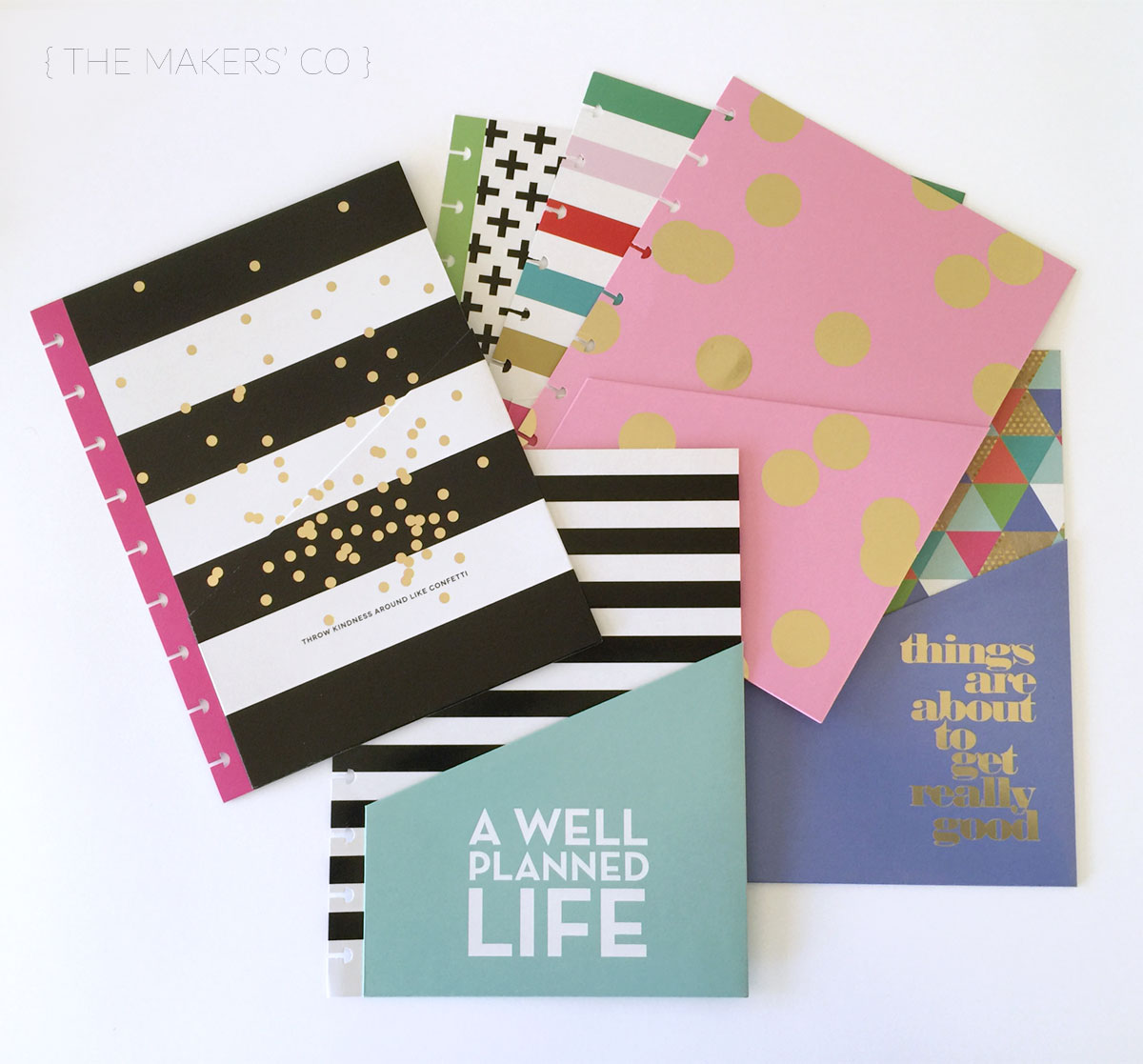 You'll get exactly the same items as I've listed above (except with a pink Tombow instead of Green), valued at $53. I haven't even opened the parcel yet, I'm just going to pop it straight in the post to whoever wins!
How to enter
All you need to do to be in the running to win this sweet prize is make sure you're on my mailing list (if you're not already) by popping your details in the form below. That's it! I'll draw a winner from my newsletter subscribers next Sunday afternoon, 13th November (entries close at 12pm 13/11/2016 AEST).
Good luck!
Discount Code
Now even if you aren't lucky enough to win the prize, you're still a lucky duck because until the end of November you can jump on over to Little Miss Stationery and nab a 10% discount off your order with the code JUST4YOU – Winner! 
Feel free to let me know in the comments what kind of planner you use and if you use stickers or not in it!