I really like party planning, a lot. I love planning and making the decorations, setting up the space, decorating the cake and putting together the party bags.
It is SO. MUCH. FUN.
Rafa (my son) is turning 3 soon, and he has requested a "Bob the Builder" party. So of course I have jumped on Pinterest to gather some ideas, and now have to start executing.
For his first and second birthdays, we had quite large parties, inviting a bunch of our own friends as well as family and some of his little buddies. I went all out for both, with an "Under the Sea" theme for his first, and "Teddy Bear's Picnic" for the second. I'll blog about them both here soon =)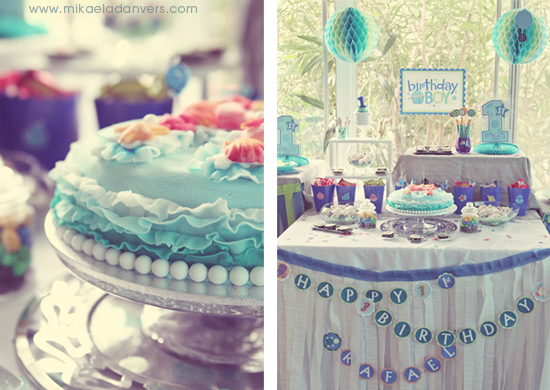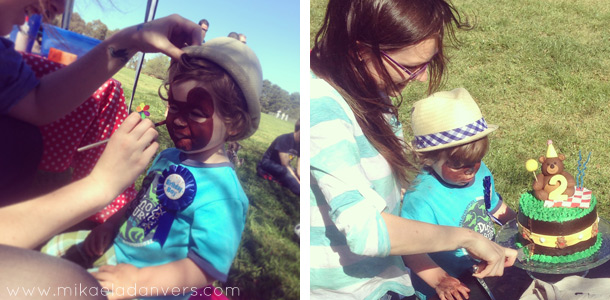 This year, we also have my 30th and my mum's 60th coming up in the next couple of months, so we're keeping Rafael's party fairly small compared to the previous two years. But that doesn't mean we won't go the whole hog on decorations, food, games and prizes… we're just going to do it on a mini scale!
So here is what I am planning so far, my inspiration, and how I hope to accomplish it in the next week.
Keeping it simple
We are not having the party at home.

This means I don't have to get the entire house "party ready" before even thinking about decorations.

We are having the party at 3pm-5pm

, so food can be kept to a minimum. A Cake, and 3 bowls of "party food", means we won't have copious amounts of sugar-laden left-overs or wasted food.

We're only inviting a handful of his buddies

, and the rest will be immediate adult family. This means only having to make a handful of party favours/goodie bags, which also means I can make them pretty awesome =)
Decorations
Colour theme for most items

, branded theme for only a select few items. This means I can use any left-over items at a later dates, and won't have a million Bob the Builder balloons and napkins that will never be used again (hello Under the Sea themed plates!)

Lots of DIY

. This saves a bundle of cash, and is also super fun! I'll make my own cupcake toppers, signs and backdrop.
Specific construction theme ideas
Digger Cake, based on the idea below, with a store-bought chocolate mud cake and mini Bob the Builder toy vehicles on top (bought online)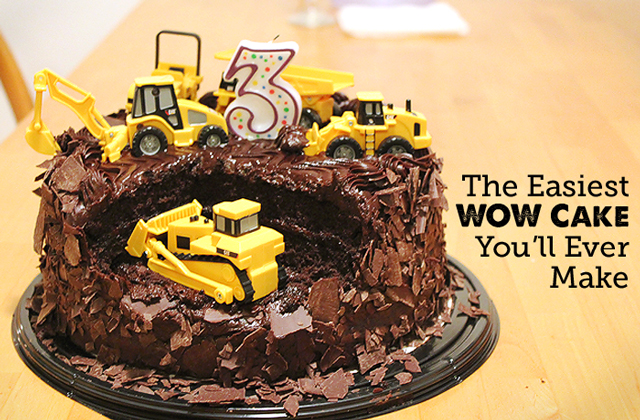 Image, idea & recipe from Modern Parents, Messy Kids
Dump Trucks to hold party food, as per the image below (but we will be using some Duplo dump trucks Rafa already has)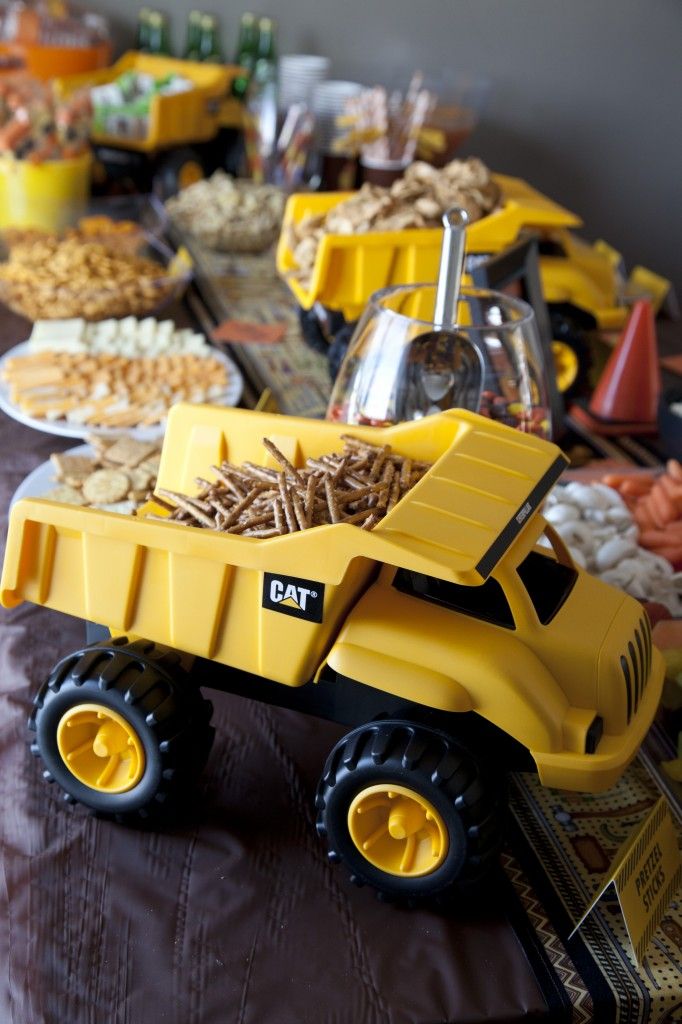 Image & idea from ProjectNursery.com
The cupcake toppers I will cut on my Silhouette Cameo to look similar to this awesome Construction Banner you can grab from Etsy (but I will just do simple shapes, those trucks would be way too much work at cupcake topper size!)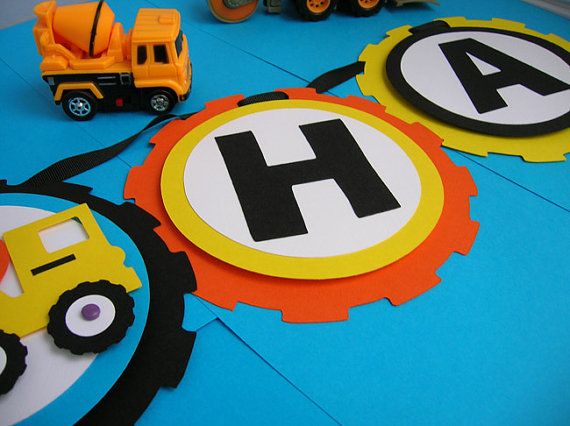 Use Caution Tape as the base decoration, in the doorway and along the fronts of the tables, and as a backdrop to the food table, as per the image below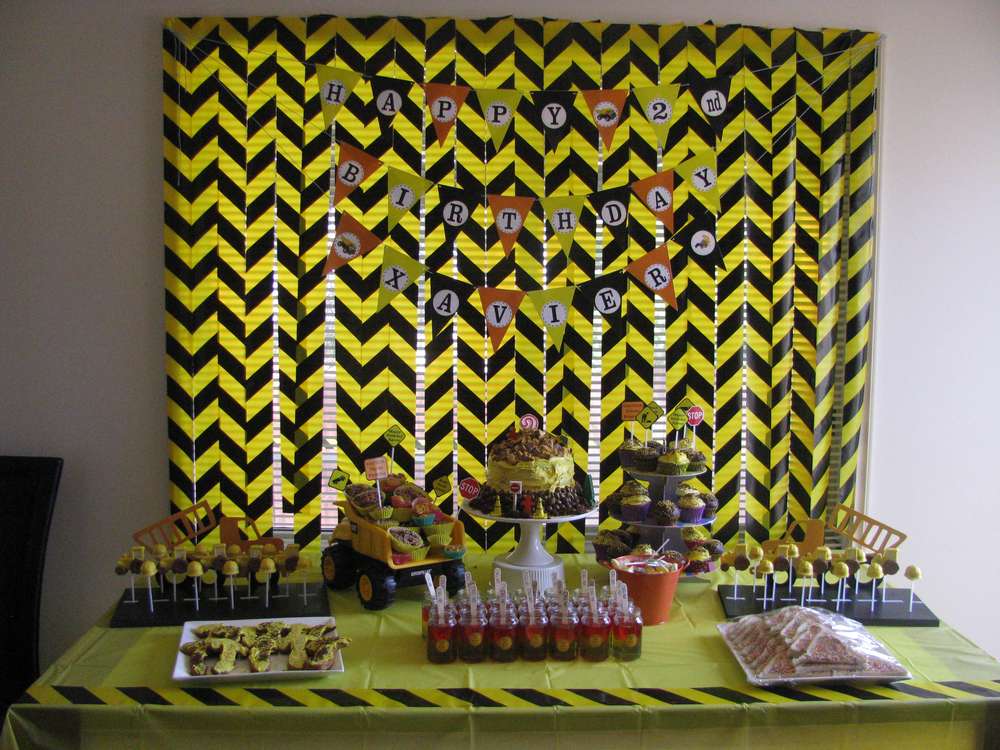 Image and idea found on Catch My Party
Games
Games are tricky for toddler parties. I think we are again going to keep it really simple, with some boxes painted like brick walls that the kids can "build" into houses, maybe have some lego to play with, and then let them to play soccer outside! That's always easy =P
For Rafa's first birthday I made a toddler-friendly piñata, which did NOT work for one-year-olds, but could be pretty cool for three-year-olds… so if I get time I might make one of those again. I'm open to suggestions as to what object it should be to fit the theme!
Time to get it done
With only a few days to go before the party, I need to get a wriggle on. Wish me luck! I will post a re-cap afterwards, and also any tutorials for the decorations I end up making =)
Let me know in the comments below what your favourite party themes have been!