On the weekend of the 1st/2nd of March we held our first working bee for The Makers' Hub in Macquarie next to the Jamison Centre. The previous Wednesday I had gone up to Sydney for a day trip to Ikea Rhodes and brought back a station wagon full of furniture for The Hub. Now, as much as I enjoy putting together an expedit or two, I wasn't too keen on assembling 13 pieces of furniture all by my lonesome.
Cue the working bee invitation and the arrival of 9 stellar helpers over the weekend.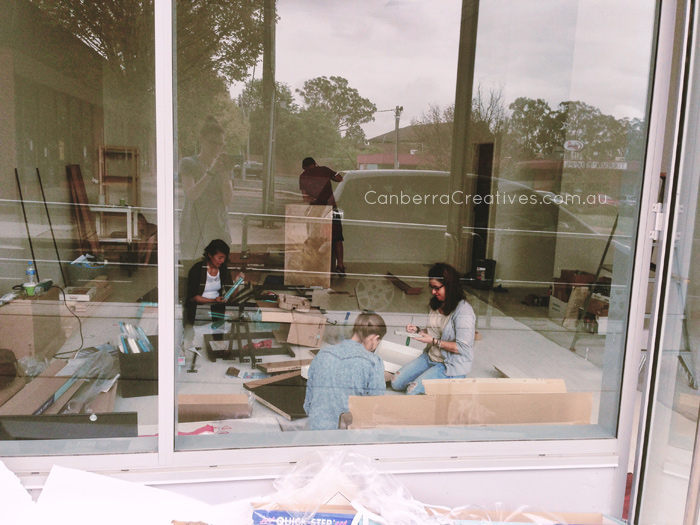 On Saturday we had Erica and Tara labour over the Micke desk for about 2.5 hours (after I assured them it was an easy one… not so much!)…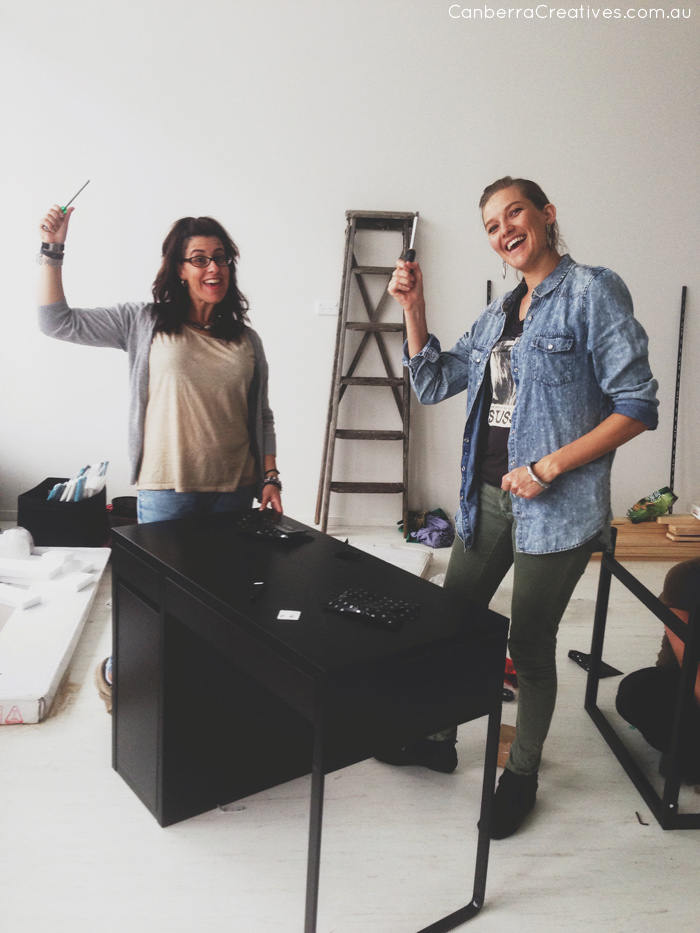 … while Christine worked her magic on the Raskog trolley, the Bamboo mirror for the bathroom and the base frames of our black glass-top workshop tables.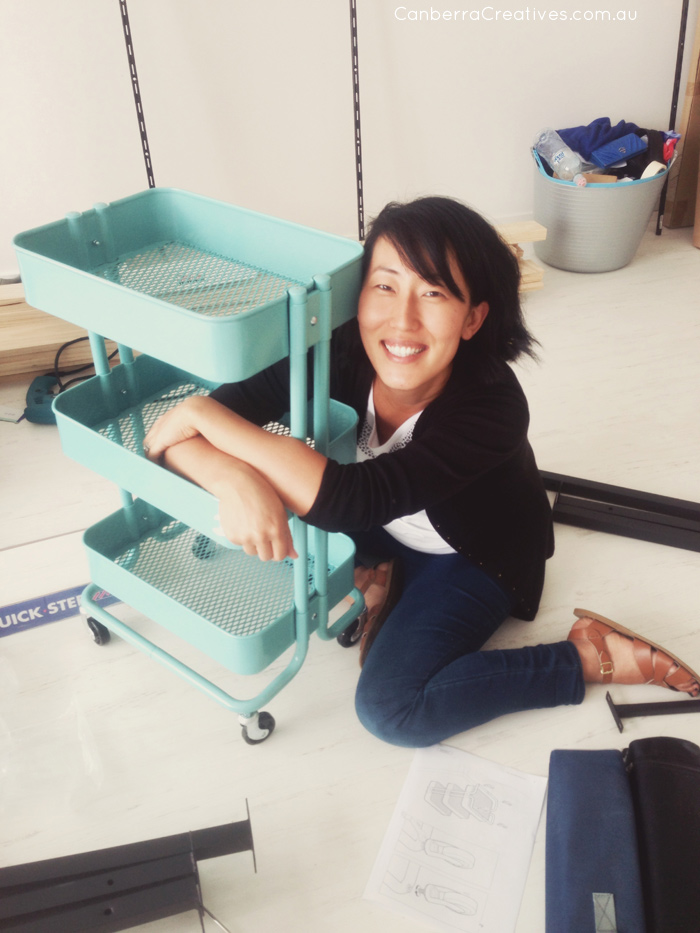 The Terrific Theresa managed to construct two bookshelves without any instructions, as well as our kitchen wall shelving and some other wall shelving for our little library area – champion!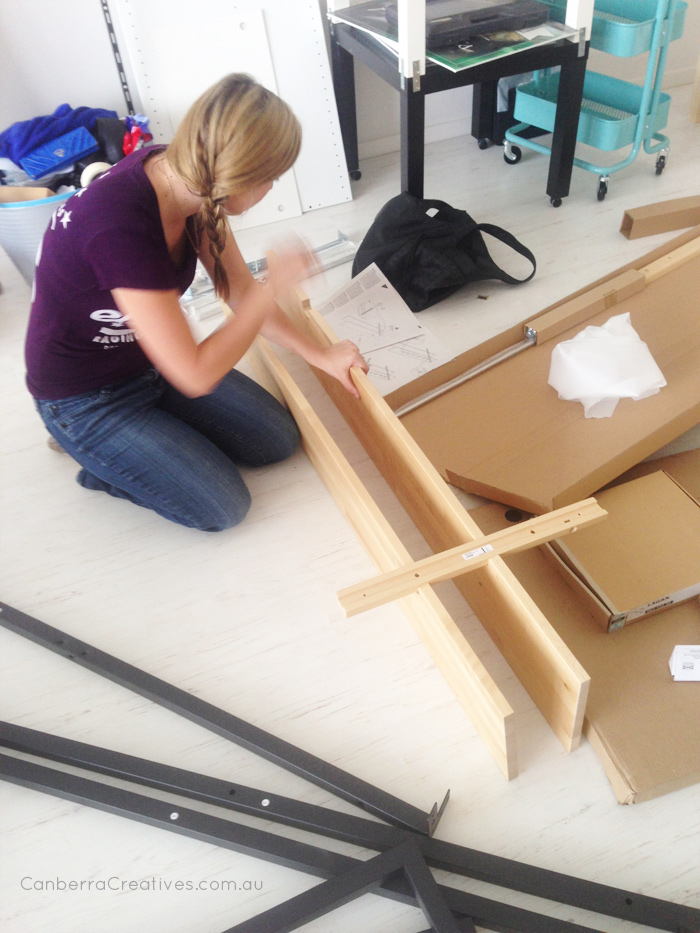 Rachelle and Lisa also came and were incredibly fast putting together the Expedit for our TV, the Malm bench for our exhibition space and one of the glass workshop tables – they were dynamos!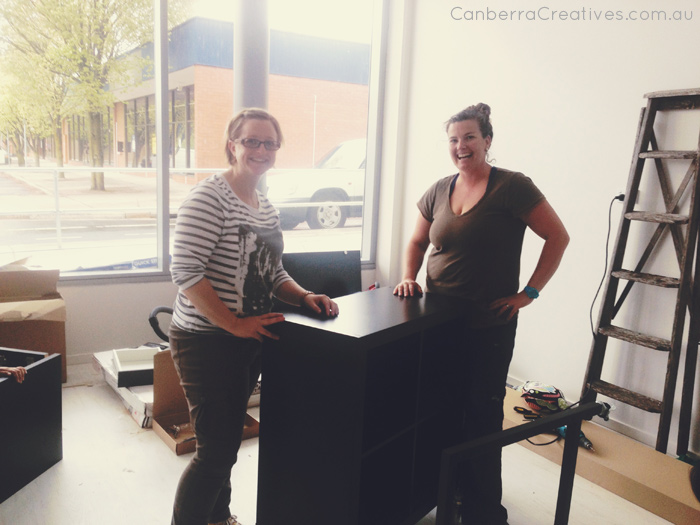 Tara & Theresa stayed back after knockoff time and helped finish off the worktables, which was lovely of them.
On sunday Jane and Angie, the daring duo, constructed our kitchen cabinets (again missing some instructions, but they got there with a little help from Mr Google). We all had a good natter about possible workshops and they have formulated a plan for an amazing afternoon treat, which I will elaborate on at a later date.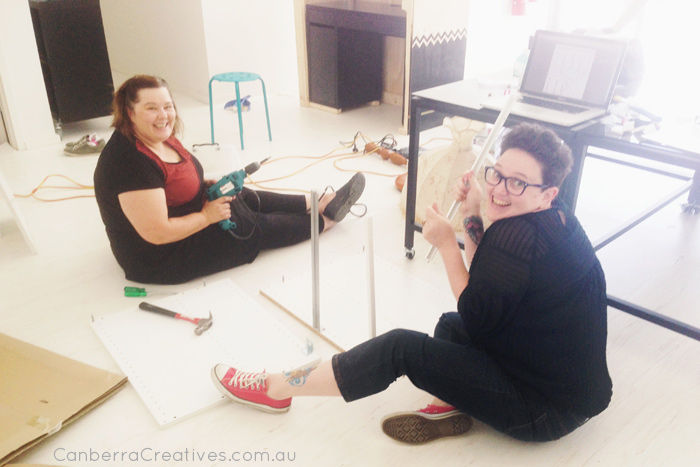 My husband JA came and helped me lay half of the floorboards the day before the working bee, which was awesome because I sucked at it and he worked out a good technique so it didn't take too long. Our good friend Scott (he's a "floor guy") came on Saturday and finished off the flooring for us and we are so grateful, especially as he was feeling a tad under the weather.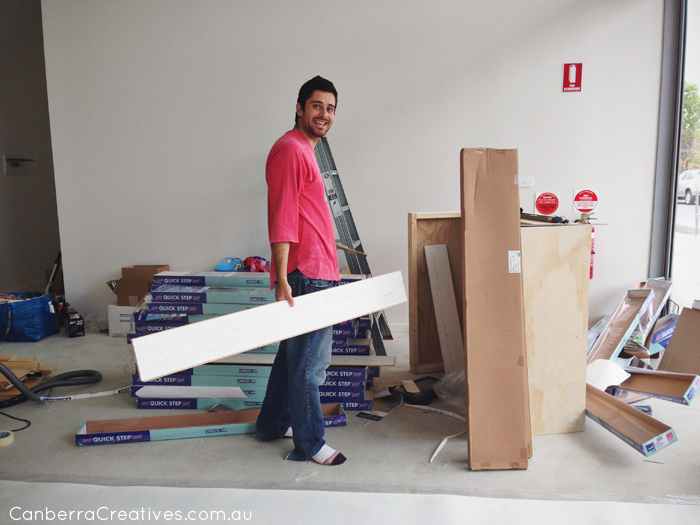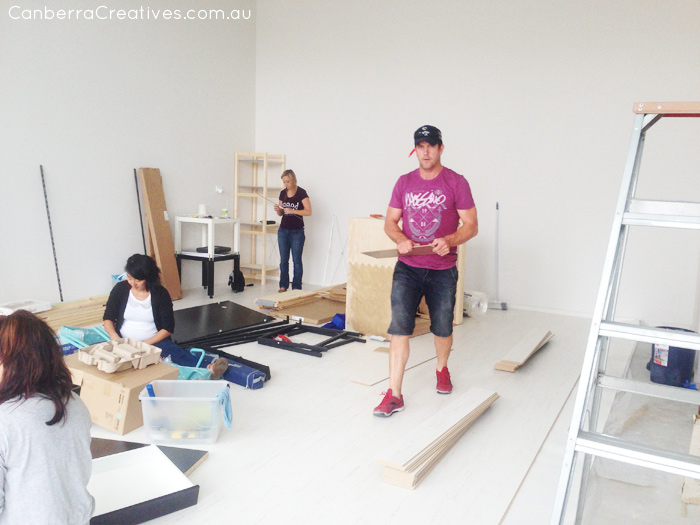 Our main man Faza (he's a "video guy") came and shot everyone working like the buy bees they were invited to be (except when I had to do my part to the camera and we had to ask everyone to "look busy but don't make any noise" haha). My muma Sally was a great help being the auto-cue for me, holding up my script while I was videoed. She also helped me finish off assembling our last workshop table, but of course we were both terrible at following the instructions (it's always more of an "this looks like how it should go together, I'm going to do it my way" effort), so it took a bit longer than necessary!
I know there were several people who wanted to come and help but were unable to, so you all get a shout-out too!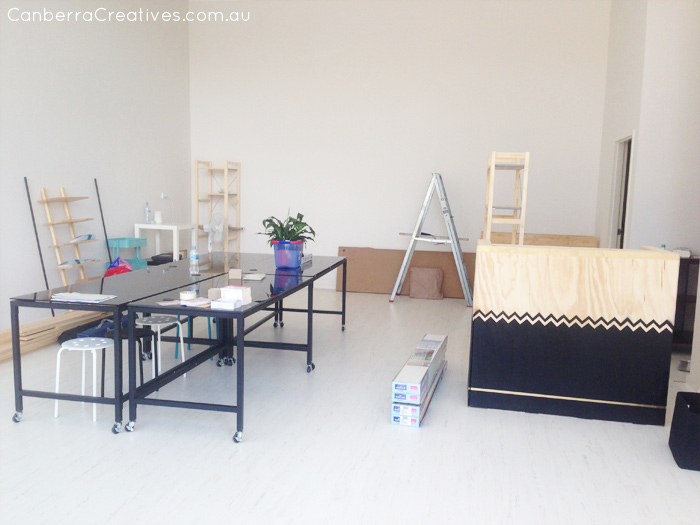 JA came again during the following week and we managed to cut the hole in the incredibly heavy kitchen benchtop for the sink, without cutting off any fingers or toes (win!) and it fit perfectly, we were very proud of ourselves =)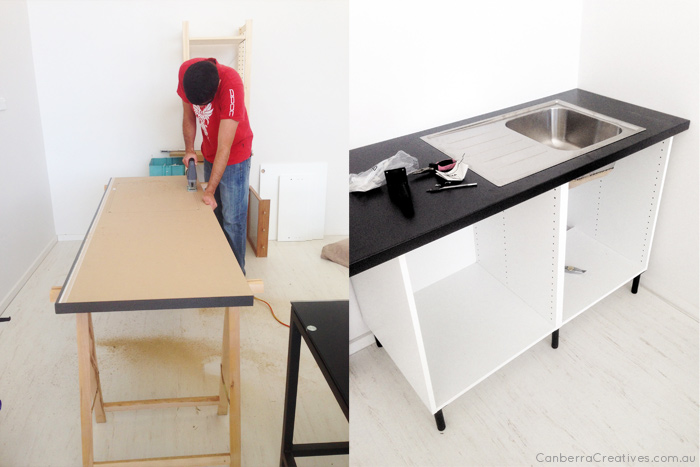 I want to say a HUGE public thank you to everyone who has helped so far, you've made this fit-out ten times easier that it would have been and I really appreciate all the encouragement, support and positive vibes we are getting about the opening of The Makers' Hub.