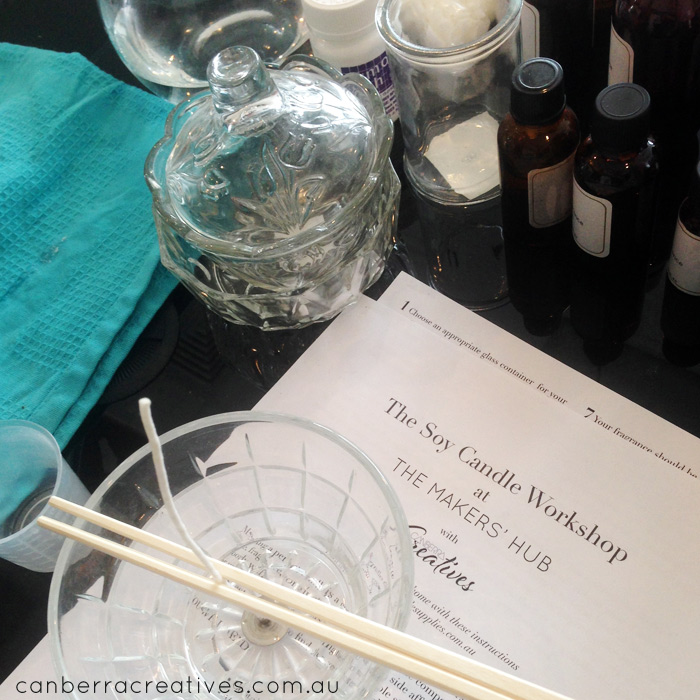 Last weekend the ever-lovely (and ever growing!) Flick hosted our sold-out Glass, Candles & Coasters Workshop. If you have made soy candles before, you will know there can be some lengthy waiting times when melting the wax, allowing it to cool to add the fragrance, and then of course waiting for it to set. Because of this, we have combined 2 other quick and easy crafts with the Candle Making workshop, to ensure your 2 hours is fun and craft-filled!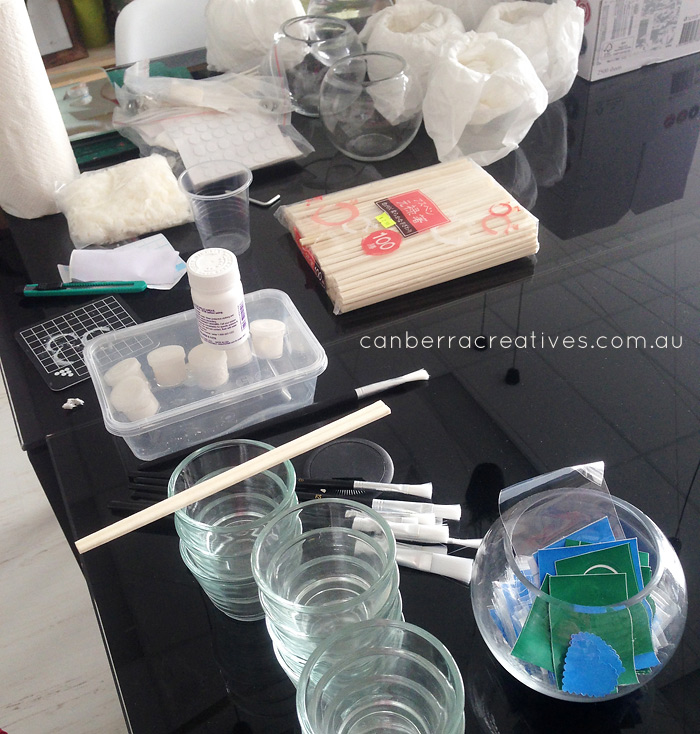 Glass etching is a great compliment to the candle workshop, as you get to create a lovely little tea light candle votive to take home.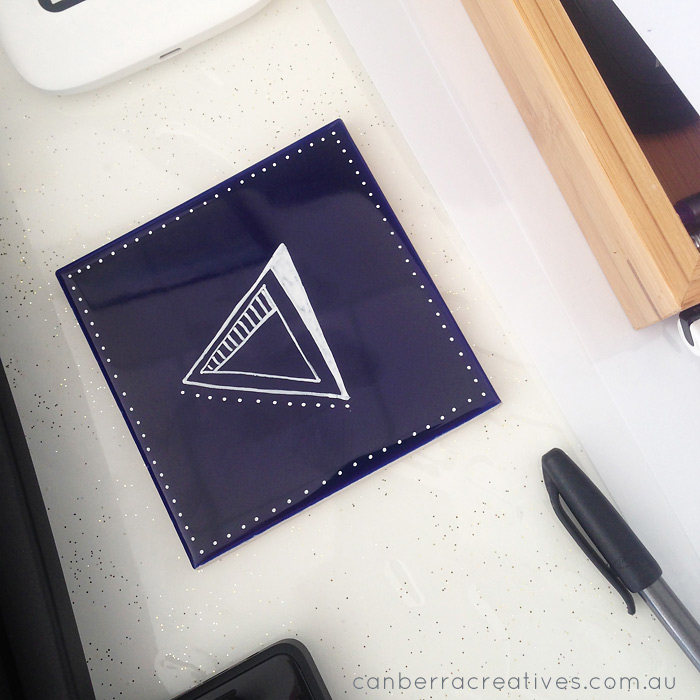 The coasters allow some more creativity to flow, using specialty markers to draw your own custom design on porcelain tiles to create a nice little illustrated art piece to sit your candle or votive on (once baked)!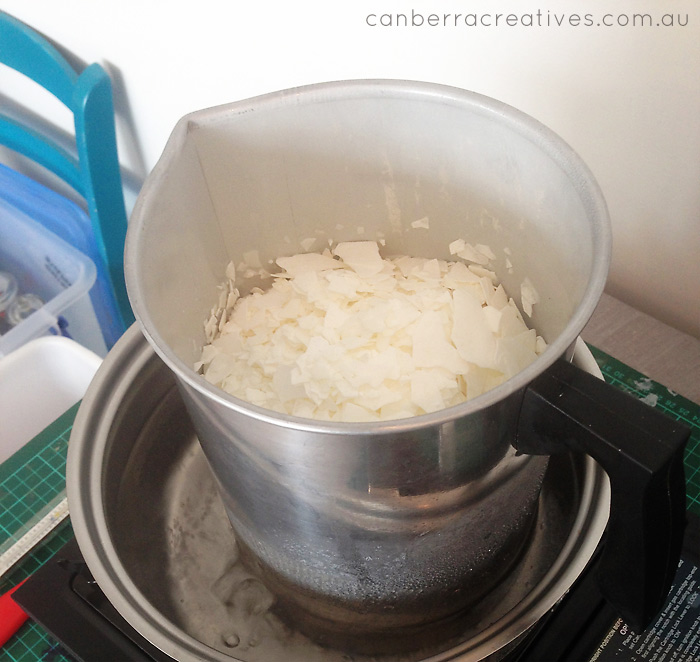 Flick is an excellent instructor, she has made many candles herself over the years and has expert tips and trick to pass on to you, just listening to the workshop last Saturday I learnt quite a few things myself!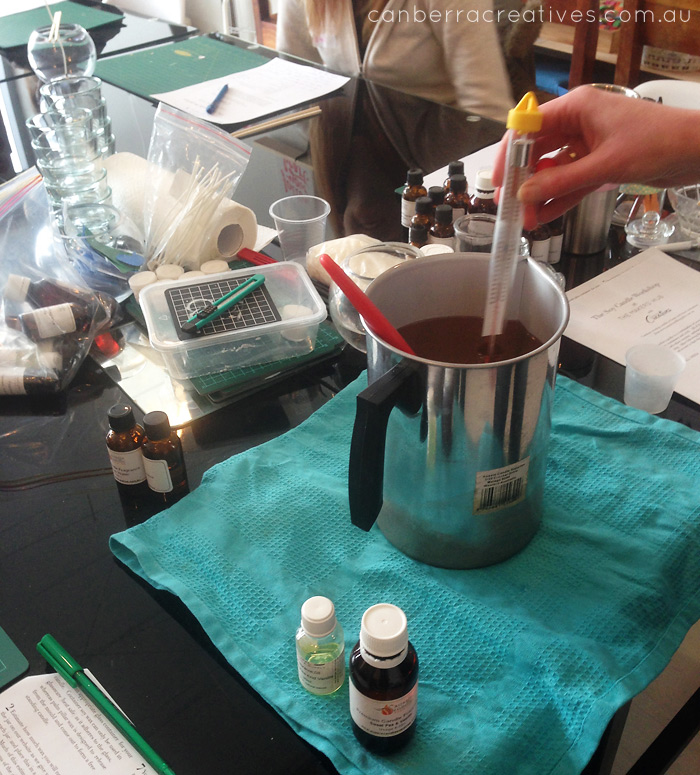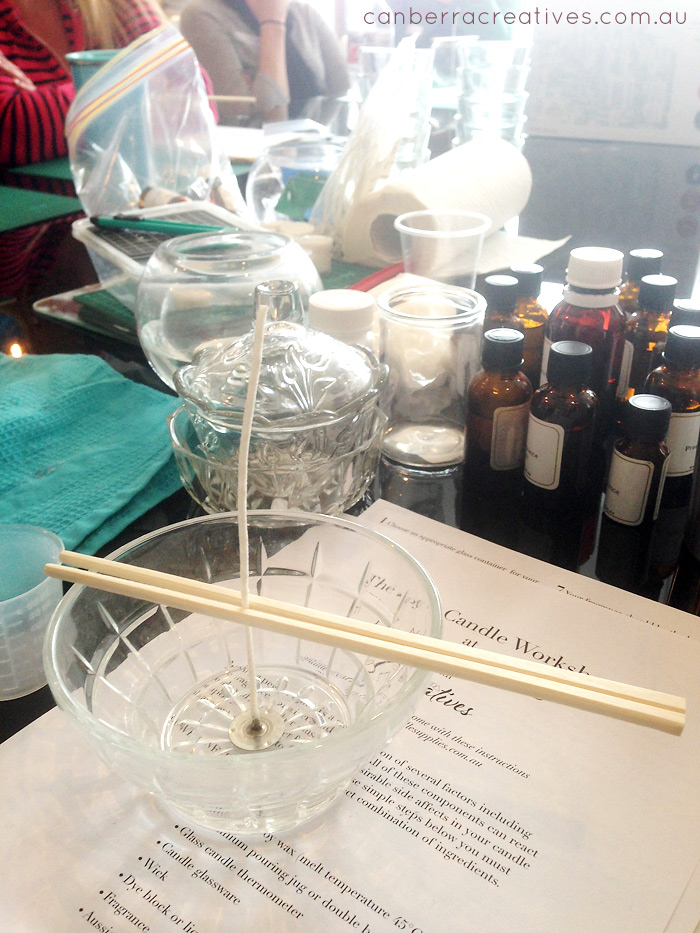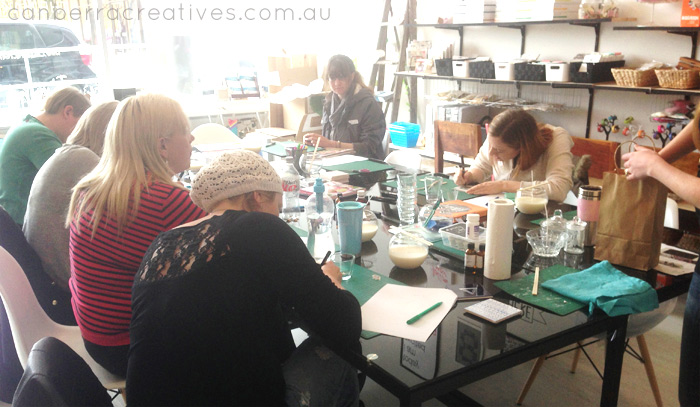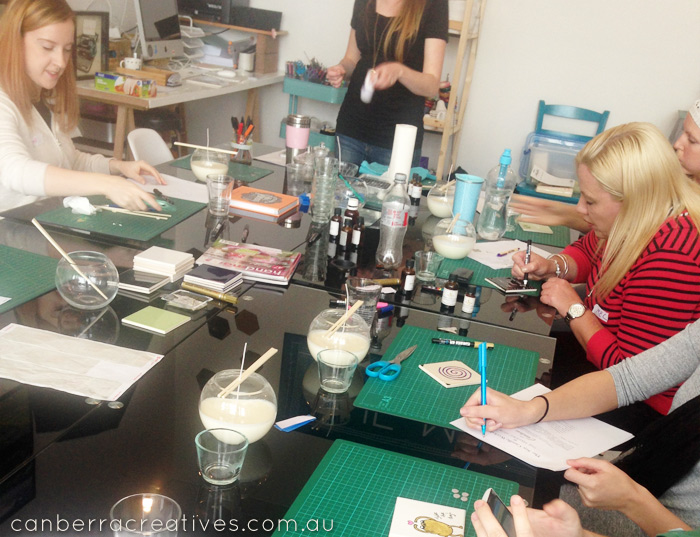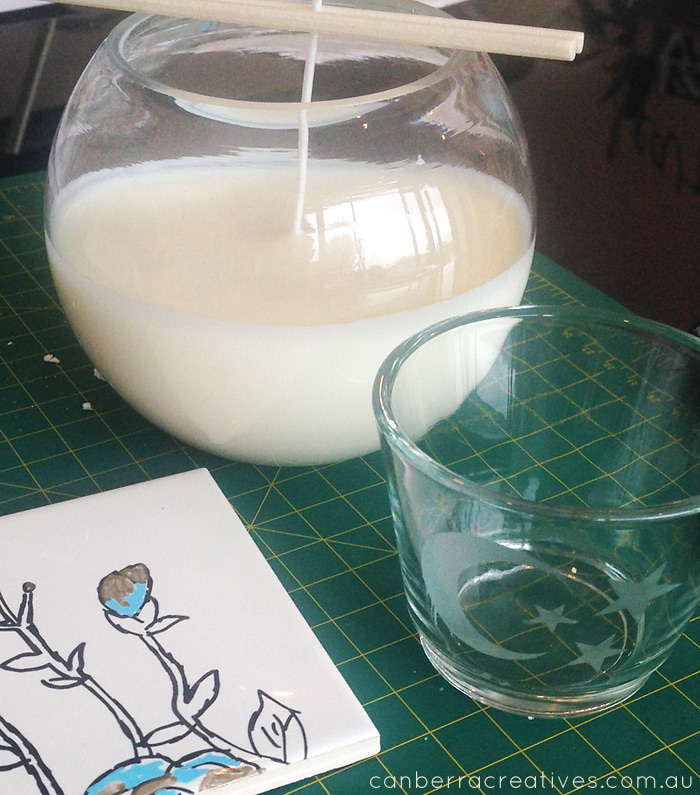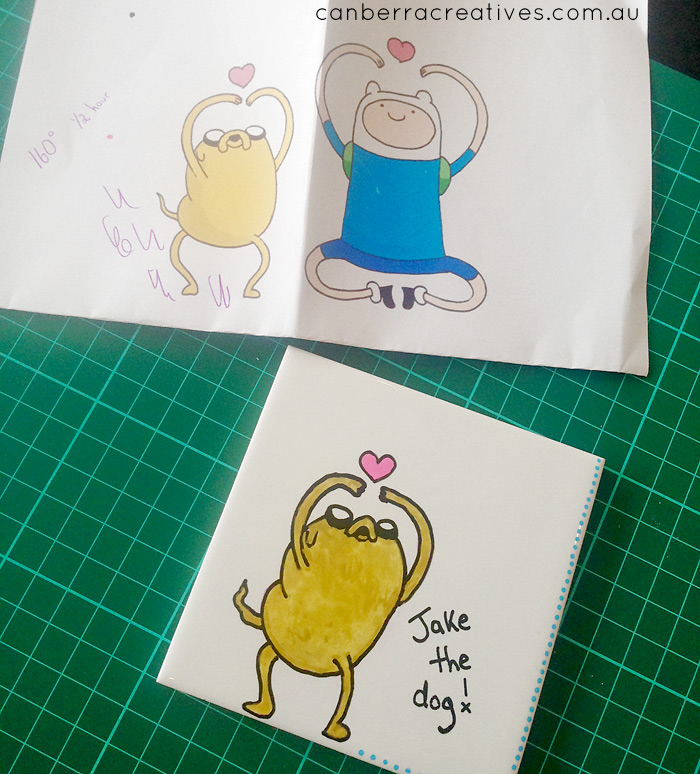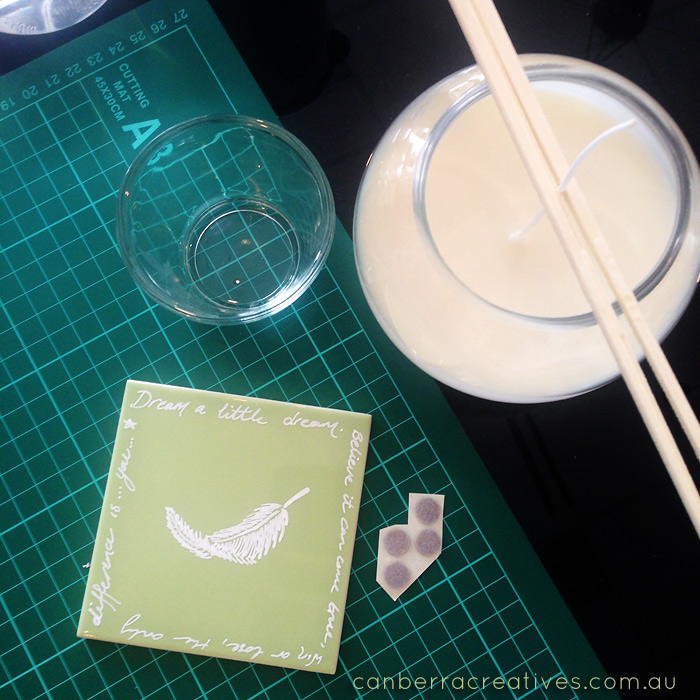 The next Glass, Candles & Coasters Workshop will be on the 21st June, make sure you are signed up to our Newsletter to be the first to know when tickets go on sale!