The information in this post is out-dated, The Makers' Hub is no longer running workshops in Macquarie. You can follow the latest over at The Makers' Hub website
Most Saturday's at The Makers' Hub we have drop-in workshops, where you can come along and try out a new craft, or re-do an old one that you love!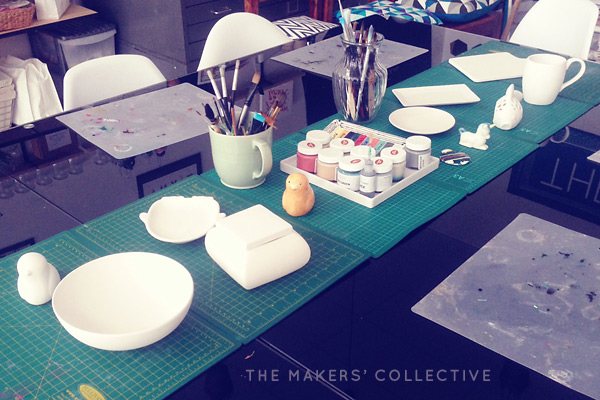 The most common drop-in workshop we offer is good old fashioned pottery painting. But our pottery painting isn't what you used to do as kids, oh no. Our pre-fired bisque pottery comes in an assortment of shapes, sizes and designs, including plates, bowls, platters, mugs, tea-light holders, jewellery boxes and cute characters. We use high quality underglaze and gloss glaze, and then fire your pieces in our kiln, to create beautiful, functional, one-off original pieces of artwork!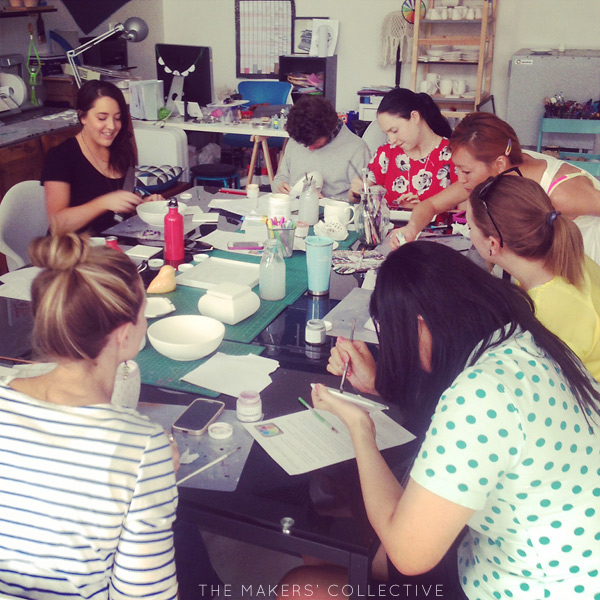 The pottery painting is suitable for ages 12 and up, but we do welcome kids when supervised by an adult =)
We've had some fabulous results so far, including this amazing bowl by artist Benjamin Shine: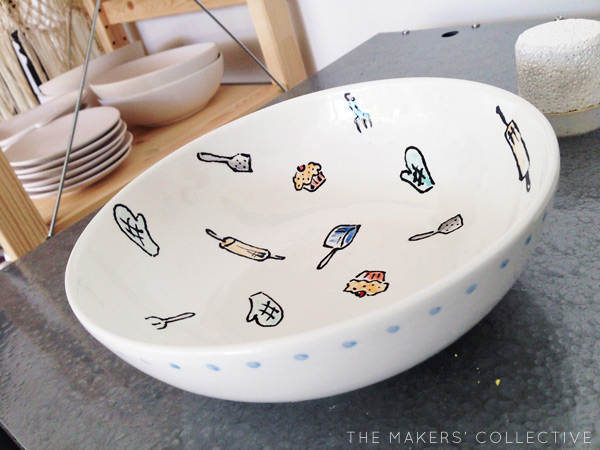 We fire the pottery during the week, and you can come and pick it up from The Makers' Hub the following Saturday.
As I said, we have a range of blank pieces available for you to paint but are always getting more in, so if you have a specific request for a particular item, do let us know and we'll do our best to source it!