The information in this post is out-dated, The Makers' Hub is no longer running workshops in Macquarie. You can follow the latest over at The Makers' Hub website
The Resin Bowl Workshop is always popular, and the results are always really satisfying! As with the Resin Jewellery Workshop we run at The Makers' Hub, participants learn how to work with a quick-setting 2-part polyurethane resin and learn "swirling" techniques, but in the "bowls" workshop you get to make two small dishes, learn the swirling effect and also experiment with layering effects!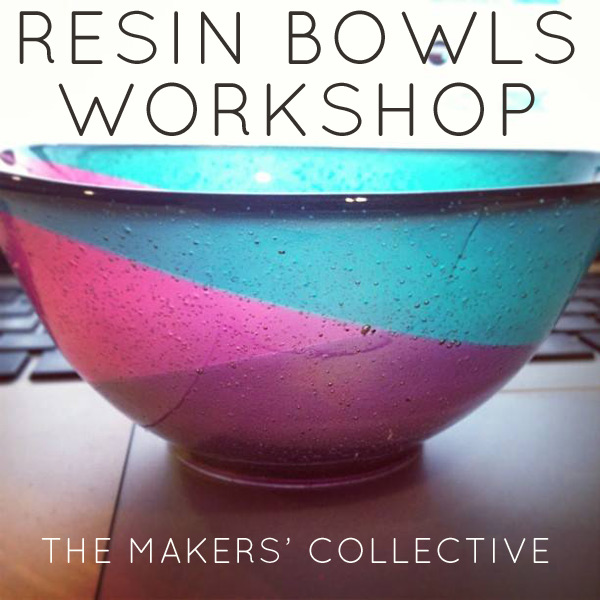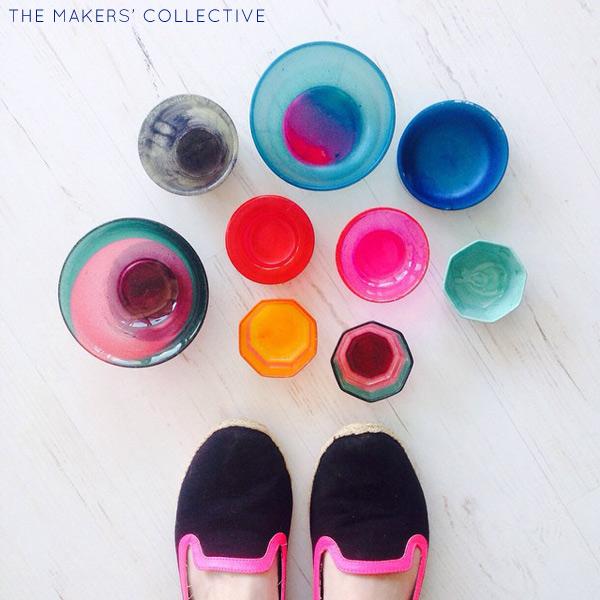 Both the Resin Bowls and Resin Jewellery workshops are super fun, and exciting for a number of reasons. Firstly, there's a very short amount of working time with the resin we use, and this makes for a pretty tense few minutes when it comes time to pour the resin into the moulds, I often have to remind people to breathe afterward! The other exciting part is that really, you have no idea how your bowl is going to turn out, especially if you are doing the swirl effect. As a beginner you really have very little control over how the resin moves into the mould, and every single bowl turns out totally unique. I love that!
I LOVE the colour combinations that come out in these workshops, there really are some surprisingly good, unusual outcomes, like this bright yellow and black number I made at a workshop a couple of week ago. Because I run so many resin workshops, I often have "designers block" when it comes to what colour I should do in my demonstration! If you have any colour combo suggestions, be sure to leave them in the comments section below 😉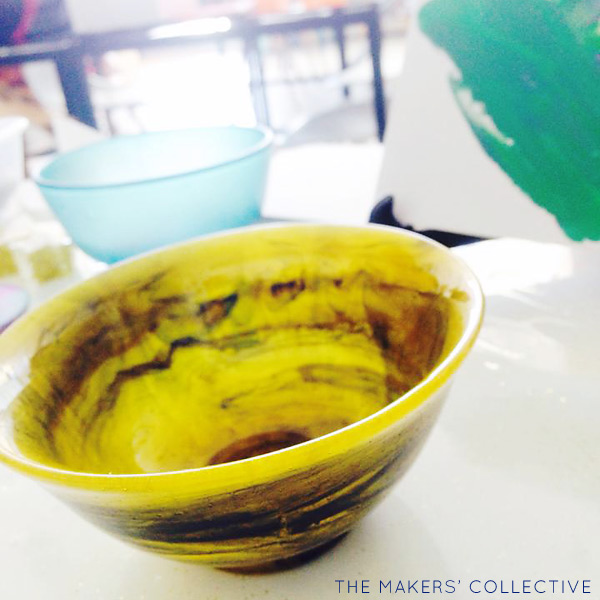 The dishes are perfect for displaying trinkets, jewellery, and all those little knick-knacks that can be hard to find. They also look great with a tea light candle burning inside, to show off the beautiful colours!