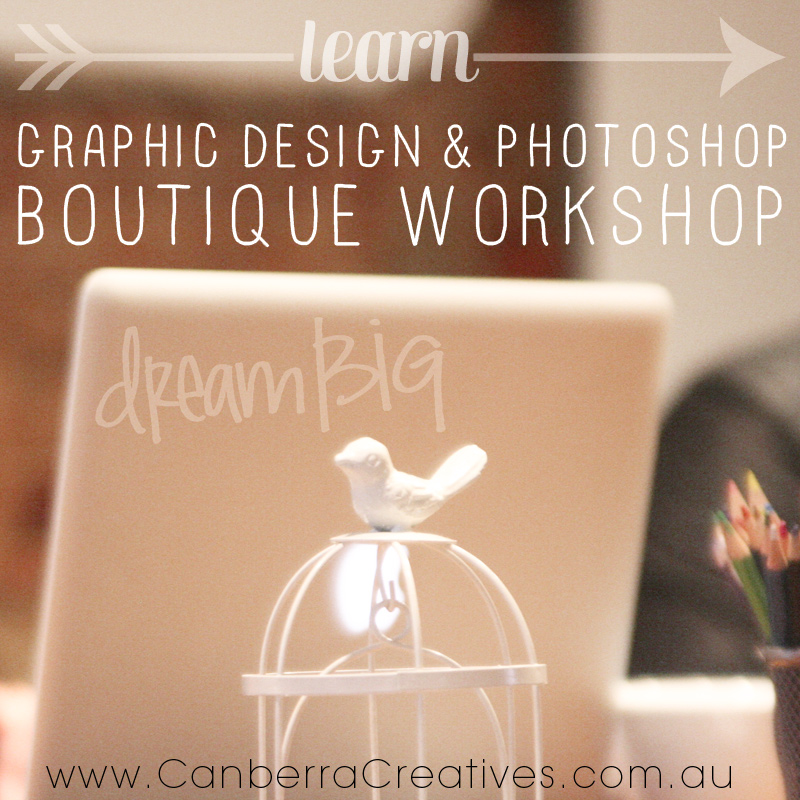 Our Design Workshop held in September this year was a full day of intense learning for four local ladies wanting to learn the basics of Graphic Design and Photoshop.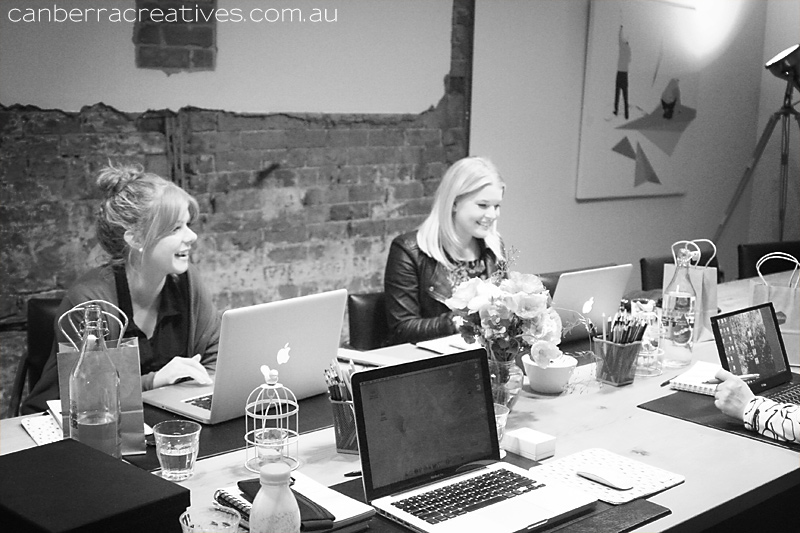 Once again the boutique workshop was a success, our small numbers allowed for ample one on one tuition where needed and we had customised exercises to suit participants needs.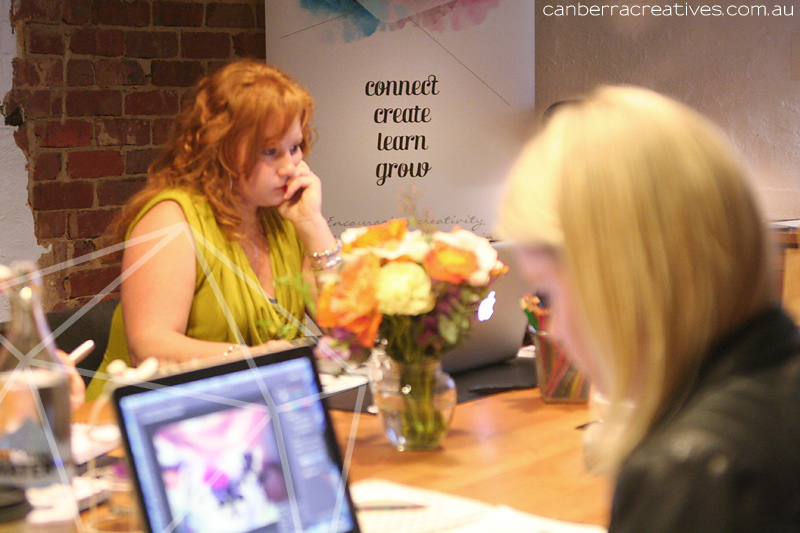 The morning was spent on the Elements and Principles of Design, Layout Fundamentals and Typography Basics. After a yummy lunch at Urban Food just down the road, the Photoshop fun began and we went through the basic interface, resolution and colour modes, photo editing, layer masks, clipping masks and custom shapes.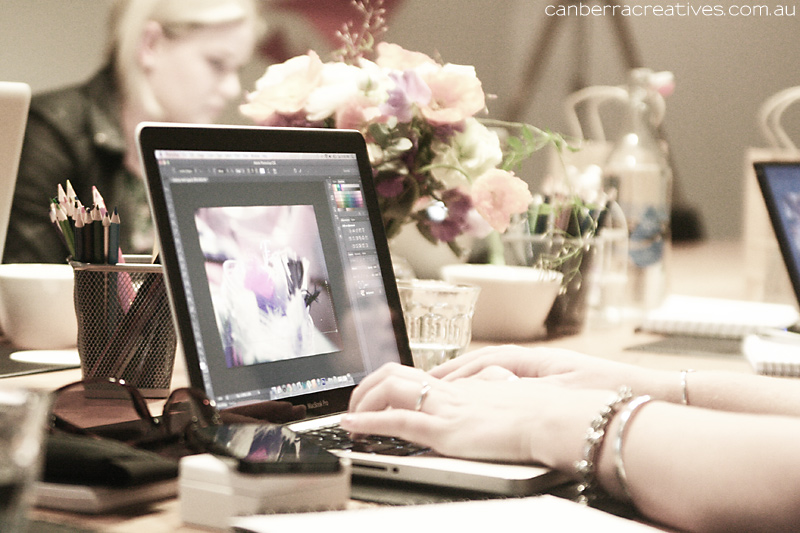 All our participants can now create graphics with images and text for their business and social media needs, along with basic editing for product photography and saving appropriately for the desired output!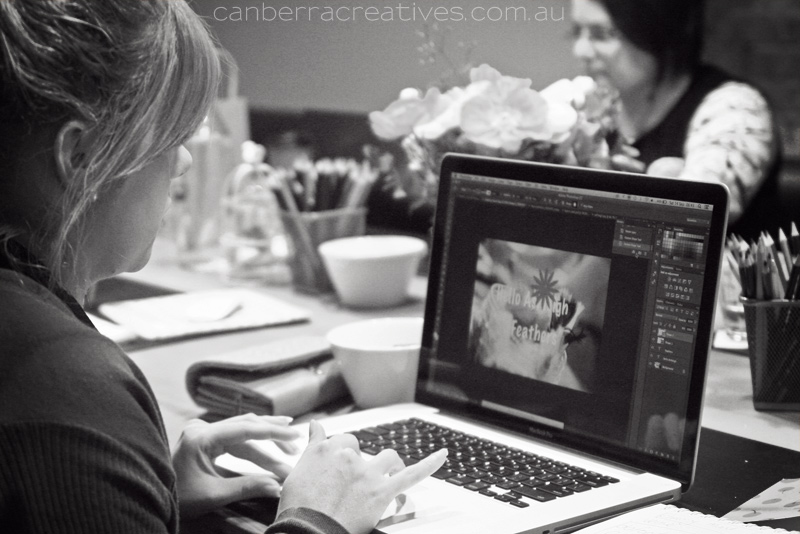 What I love is that not only do all four of our participants currently have jobs that their new skills will be beneficial to, but they also all have personal business aspirations, which is fantastic in itself! Maybe we'll see a few of them again at our Small Business Workshop next year =)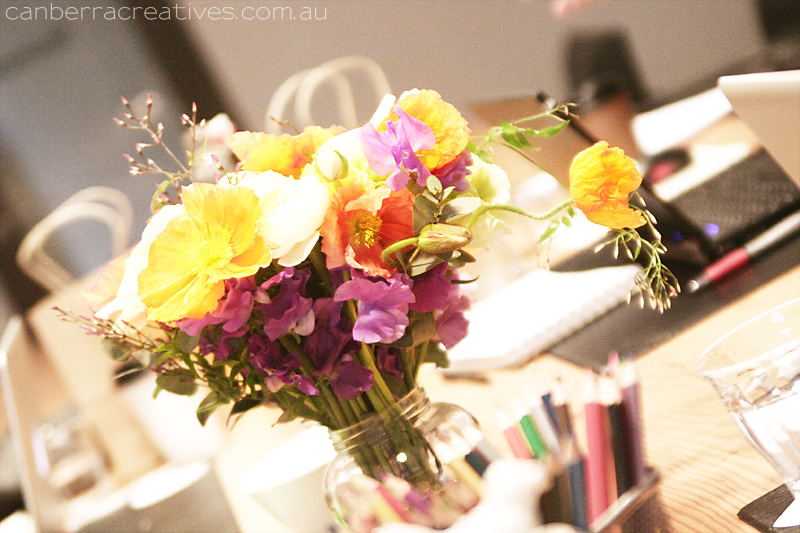 Many thanks to the Diamant Hotel for once again providing such a cool venue for our workshop, and the incredible bouquet of flowers are from Moxom + Whitney in Braddon! And of course thank you to our lovely participants, Jess, Ashleigh, Marion and Sarah for being so eager to learn, and investing in your creative skills with Canberra Creatives.
Our next Design Workshop will be scheduled soon, for early 2014. Make sure you sign up to our newsletter and like us on facebook to stay updated!
If you're ready to take your business idea and make it a reality, it's time to become a member of The Makers Academy. 
I give you the tools to plan, launch and grow your idea into a thriving business so you can become self-employed and stay that way.
Cut through the bullshit so you can start creating your dream business, TODAY