This group is for the makers and creators of the world, following their own path and experiencing the small business adventure.
I choose to surround myself with brilliant women and men who understand that we can all make it, together – and I want you along for the ride!
If you make or create something in any capacity, and would like to explore building that creative passion into a business, or growing your small business to be bigger and better, you're in the right place
?
Share your experiences, issues, achievements, advice and encouragement with each other, post your current projects and interact with other members, because business is not a race, it's an adventure, and we all need to have each others' backs to reach the summit.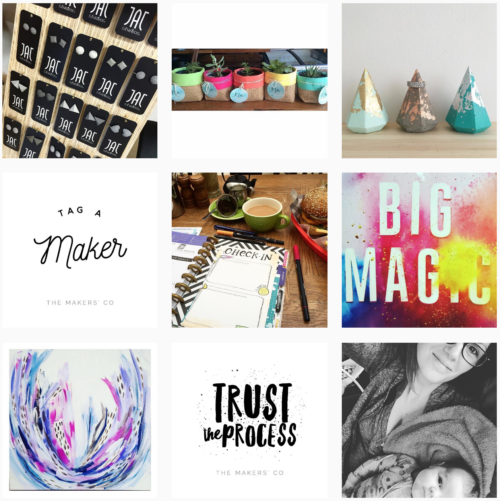 Follow The Makers' Co on instragram for free features (tag #makersfeature), daily photos of the #businessmama life and regular snippets of wisdom to apply in your creative business.

Like The Makers' Co facebook page (and subscribe to notifications) for daily doses of creative inspiration from around the globe, as well as links to my most popular blog posts and updates on free webinars and workshops.

Follow The Makers' Co on Pinterest for tips and advice on graphic design, photography, and running a creative business, as well as inspiration for DIY projects and everyday creativity.
Sign up to the newsletter
You'll receive access to my resources library and I'll write you a weekly letter with a hit of inspiration, encouragement and empowerment to get you going in the right direction ♥︎
[mc4wp_form id="10486″]