The Makers Co exists to encourage
and empower you to pursue
your creativity in business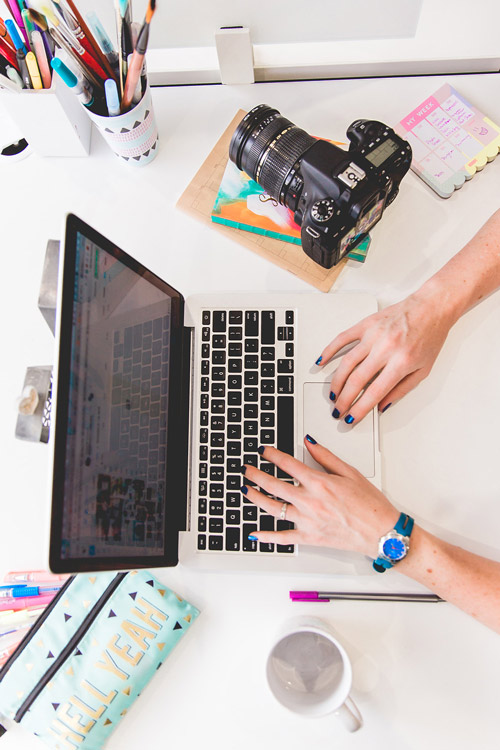 I'm building this community of makers and creatives so you have an awesome network of like-minded peeps to empower you to pursue creativity in business and in life.
For those who need some excellent resources and training, I've created THE MAKERS ACADEMY. The Makers Academy offers courses, classes, workshops and webinars teaching Graphic Design, Photography and Business Fundamentals to get you on the right track and headed in the right direction in your creative adventure.
Who am I?
I'm Mikaela (hello!), a creative kid from way back, with lots of ideas in my head and the determination to follow my own path in whatever I choose to do. I'm a bit of a go-getter, and basically just believe anything is possible if you work really effing hard for it. I'm very lucky to be a mama of 2 with a very supportive family.  
Having a supportive family is tops, but sometimes you just want to hang with your peeps that get you, and your crazy creative ideas. 
This is why I've created The Makers' Co, for you, for me, for all of us.
If you are ready to follow your own path, start taking action and realise the potential of your creative adventure, please join us in The Makers' Co community!
You'll receive access to my resources library and I'll write you a weekly letter with a hit of inspiration, encouragement and empowerment to get you going in the right direction ♥︎

Want to explore? These are my favourite posts to get you started