Today I'm introducing you to one of my very favourite new-found friends – Cindy of The World Rocks! Jewelry Design. Hailing from Canada, I met Cindy 5 years ago when she moved to Canberra with her husband Glenn. Cindy is so generous with sharing her creative knowledge and just loves to spend an afternoon making stuff – my favourite thing to do, too! 
 
Who are you and what do you do?
I'm Cindy, partner in crime to Glenn. We are Canadians living and working in Canberra for 5 years and we LOVE it. My business is The World Rocks! Jewelry Design. Glenn and I started travelling when we lived in the Middle East. I couldn't stop myself from collecting stones, tribal silver and treasures from everywhere we went. Now I make jewelry out of said finds and continue the search every chance I get.
Why is it important to you that you run your own business?
I know you and your audience will get this. I'm creative. I found myself following my husband around the world, not allowed to work in the Middle East and I could only do so many lunches and pedicures with the other expat wives. I just started making necklaces out of my travel stash. Soon enough people wanted what I happened to be wearing. It's grown from there, of course. I have taken classes and certifications to improve my skills, branched out and have sold quite successfully at markets and in a couple of shops. I'm still following the man around but now I have this portable, creative business that is my life blood. It feeds my creative soul and gives me an independent identity and income.
What is the most significant way in which your life has improved since starting your own business or what is the most rewarding part of owning your own business?
As I said above, the feeding of the soul and the independent identity is the biggest improvement in my life. The rewarding part of my business is seeing customers intrigued when they understand the story, when they share my enthusiasm for the country and experience their particular piece or "rocks" came from.
Why do people love your product/service?
I think they love the story as well as the fact that they are purchasing a one-of-a-kind, quality piece. I use only precious metals and real stones, or, as I like to say, "real rocks, adventurously sourced".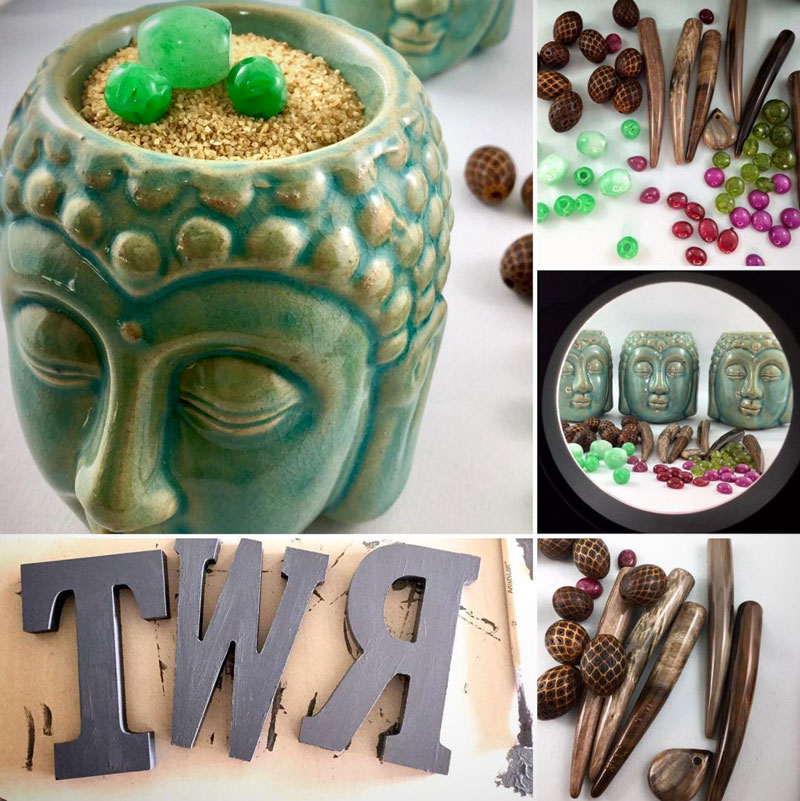 How did you work out exactly who your ideal customers were?
It's certainly an ongoing process but it started with, well, me. I am my ideal customer. When I started out, I was surrounded by women just like me and we were all crazy about bold, colourful, ethnic jewelry, clothes, art, furniture, you name it. We all travelled our asses off and loved to be reminded of our adventures. I seek out this tribe everywhere I go. There are a lot of you in Canberra! However, I do find myself adapting somewhat to a younger, more modern customer here.
What was the motivation to move your business from a casual gig to a full time business?
The motivation is the same as the reason that it is important to me to run my own business; It feeds my soul. I live it so why not move forward with it. It probably looks like I am currently part-time with this business. Some people have noticed that I am not always in town. This just means I am off on another adventure, another hunt. This time away turns my business into a full-time gig and it is the most fun part.
In the future, I plan to have accumulated enough stash, experience and world-wide supply sources to "retire" to an island studio (in Canada, alas) to continue the business of creating my jewelry, teaching workshops and sharing the adventure. This will, of course, be a full-time, full-life endeavor.
Where do you go for inspiration on how to continue to build and grow your business?
I go to the business people around me. You and your community have been fabulous because every business is creative. So I am not trying to process advice from a traditional business into an artistic one. At this time in my life, I am completely surrounded by creative people, I don't even know anyone in a more "traditional" field except my husband (but that is temporary, he's extremely creative). I am completely surrounded by inspiration in Canberra.
What would you say your biggest strength or asset specifically as a woman has been, in running your biz?
My biggest strength is my ability to spread enthusiasm like a contagion. I believe being a woman, in itself, is an asset to running my business, in that, women are not afraid to share with each other or seek help from one another.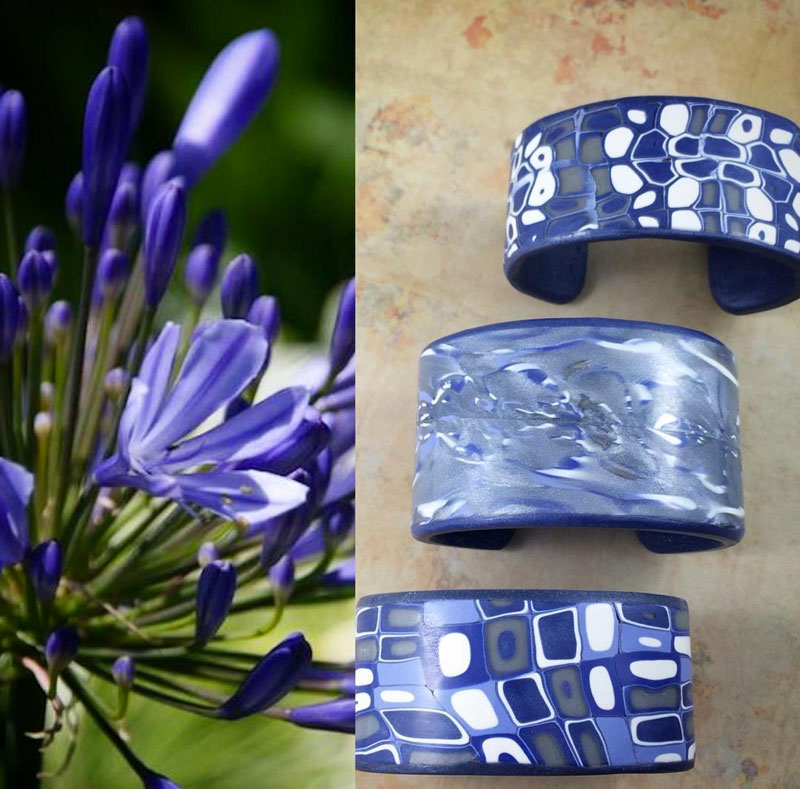 As a small business owner, what is one thing you would say that every business owner should be doing right now in their business?
Networking, the modern kind: social media. We should be getting help with our social media and other online marketing.
What words of wisdom can you give to anyone just starting out on their small business adventure?
"It's impossible." said pride.
"It's risky." said experience.
"It's pointless." said reason.
"Give it a try." whispered the heart.
Chandresh Bhardwaj 
What excites you when looking ahead at the next three years for your business?
I'm excited to be in my own permanent studio building and building a new (another?) customer base in my native country. Not that I don't love it here, but retiring in Canada is the reality.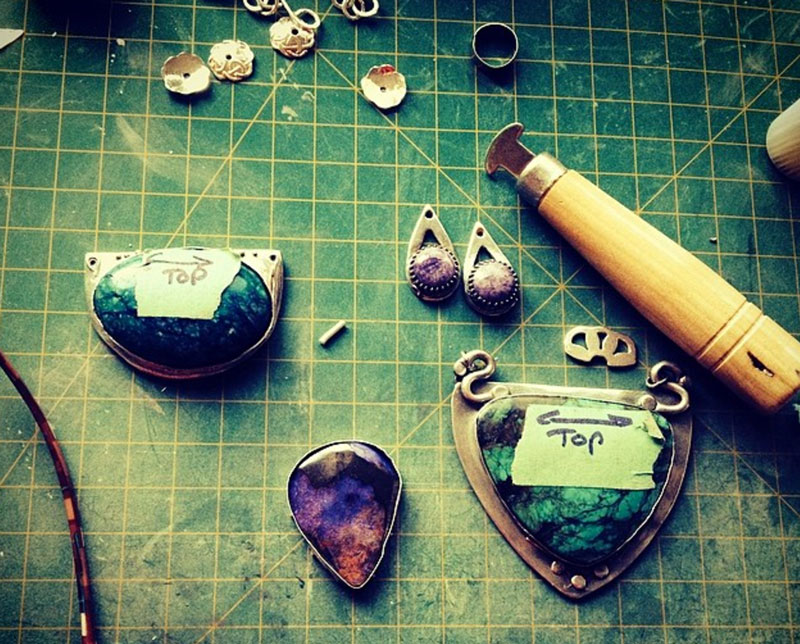 How can people find you?
Facebook: www.facebook.com/AllFiredUpBC
Instagram:www.instagram.com/allfiredupbc
Website: http://www.trovecanberra.com.au
For more inspiring stories of women and men running their own creative businesses, read more Meet the Maker posts. 
If you're ready to take your business idea and make it a reality, it's time to become a member of The Makers Academy.
I give you the tools to plan, launch and grow your idea into a thriving business so you can become self-employed and stay that way.
Cut through the bullshit so you can start creating your dream business, TODAY