This is the eighth post in a

blog series

documenting my journey attending market stalls in Canberra, and talks about how I have FINALLY put some processes in place to make life a bit easier.
Luckily for me, I documented all this on my personal blog, and will be re-posting those entries here. When I read over my old posts, I saw that I was quite open and honest about all the things I sucked at, what failed, and my plans to improve. I'm hoping this will help people who may be just starting out selling their wares at markets, to show what most new-market goers go through, and to give you the confidence to really smash it at your next one! =)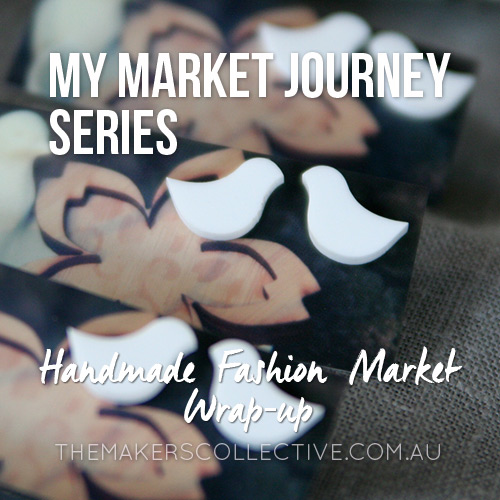 So this is where there's a 16 month gap in my blogging about the markets. Not because I stopped attending and running market stalls, but because I got pregnant, had a baby, AND kept running market stalls to sell my products I was making. There was no time for blogging =P
In this post I mention how I had now developed a system for packing everything away at the end of each market, to make it so much easier to set up again at the next one. This meant that I had to do the pack-away myself (even when my awesome helpers would offer to help!), because only I really knew how to tetris everything into my storage containers so I would know exactly where they were for the next market. But it honestly started saving me LOADS of time (and stress and panic!) at each and every market I attended, so even when I was running an hour later than I'd planned and only had 45 minutes to set up, I could whip everything out quick smart and get it up in time.
I also mention hiring other people to sell for me during the day, which over the years since has been amazing. It's really important to get the right kind of people (extroverted, happy, friendly, approachable, believe in your brand etc), but when you find them, they're worth their weight in gold, especially if you are slightly introverted like I am (I used to be super-extrovert-extraordinaire, I'm not sure what happened haha) and don't particularly love the face-to-face retail selling part of markets, but LOVE everything else!
—
May 13, 2012
Handmade Fashion Market Wrap-up
I attended the inaugural Fashion Only Handmade Market event last weekend, as a stall holder with my jewellery and accessories, it was really great! This time I was inside the main hall (as it is a slightly smaller market than the regular big Handmade Market) on a corner stall, and I had a lot of fun setting up my tables. I'm starting to get used to the mad rushed panic of setting up, and I have a system of packing away a previous market that allows me to unpack and setup fairly quickly. Now if only I could get out the door half an hour earlier like I always plan to and I'd have heaps of time!


I spent a lot of time working working working glueing glueing glueing in the week leading up to the market so I would have lots on offer for everyone.


As always, I had lots of help all day, and lots of visitors. So a big thank you to my awesome husband and baby for being amazing (Raf had a little sleep on the floor before going home with daddy), and JA's mom for staying with me at the stall all day, allowing for tea and loo breaks! And thank you to everyone who came by and said hello! =)


Starting from the next market (June Canberra long weekend) I'm going to have a market girl, yay! JA's sister Katie has a really strong retail and customer service background, so she is going to be manning the stall for a few hours for me during the day, I hope you can all make her feel as loved as you make me feel each market day!


So the count-down is now on for the June market, it's going to be my biggest market ever, I am going to have SO. MUCH. STOCK. for you all, as well as lots of specials, a giveaway and some new surprises! So I hope to see you there =)

—
Have you thought about how you can streamline any part of your making, setting up, selling or pack down to make your life easier? Is it time to outsource, so you can focus your time and energy where it brings you the most joy?
If you're ready to take your business idea and make it a reality, it's time to become a member of The Makers Academy.
I give you the tools to plan, launch and grow your idea into a thriving business so you can become self-employed and stay that way.
Cut through the bullshit so you can start creating your dream business, TODAY