Do you know the average ROI [return on investment] for email marketing is $43 per $1 spent?! Holy moly! So it goes without saying it should TOTALLY be part of your overall marketing strategy.
There is an art to compiling successful email marketing campaigns. Language, flow, call to actions need to be strategised effectively. You need to get the words vibing with your brand, the subject line tantalising your peeps and the call to action too good to ignore.
But where do you even start?
Fear not amigo because I've got the down low on how you can utilise email marketing for your small business.
Today, I want to concentrate on what should be the cornerstone of your email marketing efforts. The trusty e-newsletter.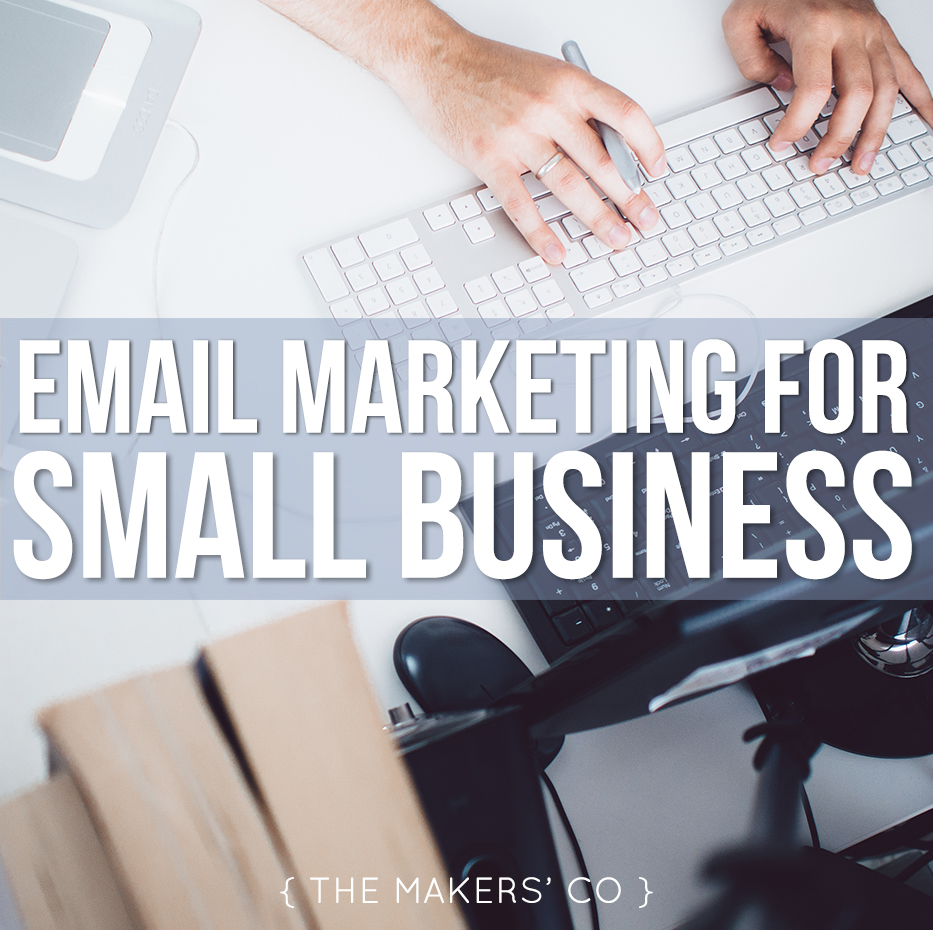 E-Newsletter
This little lady is the foundation of your email marketing strategy. By sending e-newsletters, you are engaging your subscribers – those people who actually gave you their email address in the hope you'd send them cool stuff. Now I've heard from a few business owners recently who have mentioned they have a decent amount of subscribers but they haven't got around to sending them anything yet.
I get it – it can be time consuming and no doubt, you're put off by the sheer volume of salesy, cheesy emails you receive in your inbox. Never fear, you can stand out from the crowd with a well thought out, beautifully designed email that WILL wow your subscribers.
How?
Design
Now if there's ONE lady who does this right it's Mrs Jenna Kutcher. That woman knows her brand, understands her audience (creative entrepreneurs) and delivers each and every time. Check out a snippet of the latest email I received from her. Beautiful right?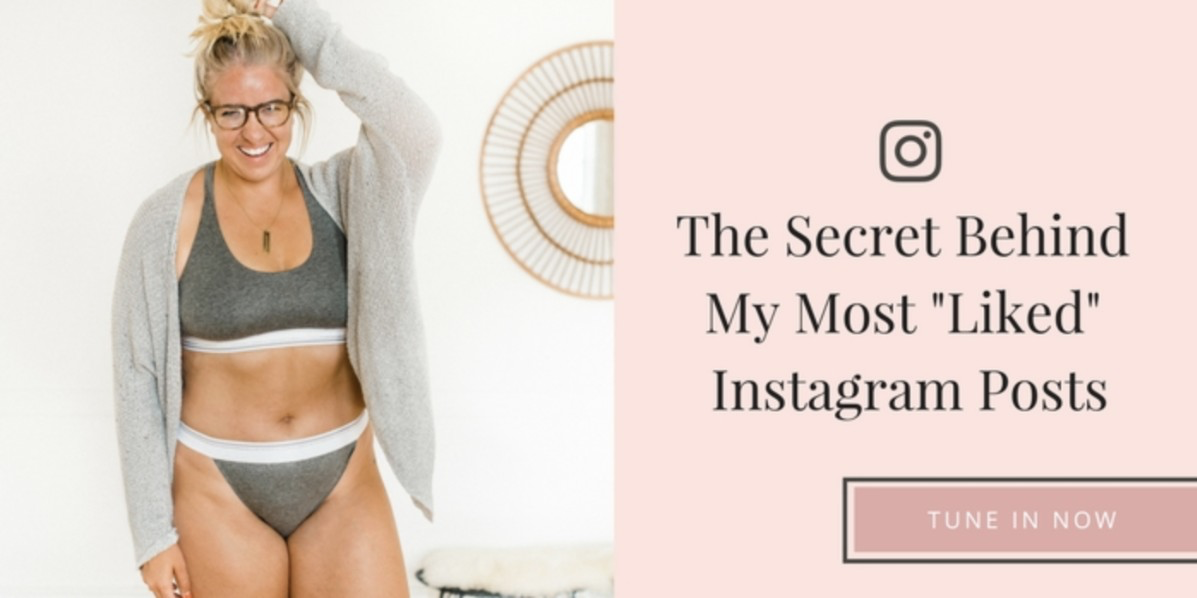 Now, before I send you off to design a supercallafragalisticexpadaladoshious piece, there is a disclaimer.
*There are a whole camp of people who ONLY send plain emails as a) some email servers block fancy images, b) they feel the pretty pictures detract from the message c) everyone else is doing it that way.
I for one, get BORED by plain emails so I prefer something with a bit of flava. If your demographic are creative vibin folk, my bet would be they'd like to see something special too.
SO, your task here is to GO WILD but within brand. Email marketing is only limited by your imagination, use gifs, use funky graphics, make it distinctly you.
Value
Think about your customers or clients and how you can add value to their day. Don't spam their inbox with a sales pitch because it's a complete turn off and you don't want your bangin' brand associated with that kinda thing now do you?
This can literally be ANYTHING. I've used this analogy before, but if you sell beautiful handmade silk scarves, why not teach your subscribers how to tie them and what to pair them with? If you're a graphic designer, why not talk about the importance of brand cohesion?
Add value first.
Call to Action
Now, I'm not suggesting your piece be without a call to action. That would be silly. BUT, I don't want that to be your defining factor. If you want eyeballs on your website, send them through to your blog that adds value, if you're having a sale, be clear about the benefits to THEM rather than go on about YOU moving stock.
Be clever about it.
Copy
Think of email marketing as a conversation between you and a very close colleague. The trick here is to be friendly and engaging without being too friendly and engaging if you know what I mean? There's a whole bevy of people who can't stand being called 'lovely' for example so try to keep it clean.
Don't go on and on, get straight to the point because chances are, your reader is simply skimming through the content waiting for a juicy bit to stick out anyway.
Subject Line
Did you know 56 percent of brands using emoji in their email subject lines had a higher open rate, according to a report by Experian? Your subject line can MAKE or break you so put some thought into it. Personalise it with their name, make it stand out with emoji's, entice them with the brilliance located inside.
I want you to go through your inbox quickly. Which subject lines stood out to you? Make a note of them and see if you can piece together that makes them successful.
Measuring Success
Email marketing is a different kettle of fish when it comes to measuring success. It all comes down to click through rate – CTR (the % of people who actually clicked on a section of your email), open rate – OR (the amount of people who opened the email) and return on investment – ROI (what % of leads, sales you generated as a result of your email).
Now, it can be confusing but your aim is to get ABOVE the average rates for your industry. I've included a handy little table below so you can measure your rad email marketing skills.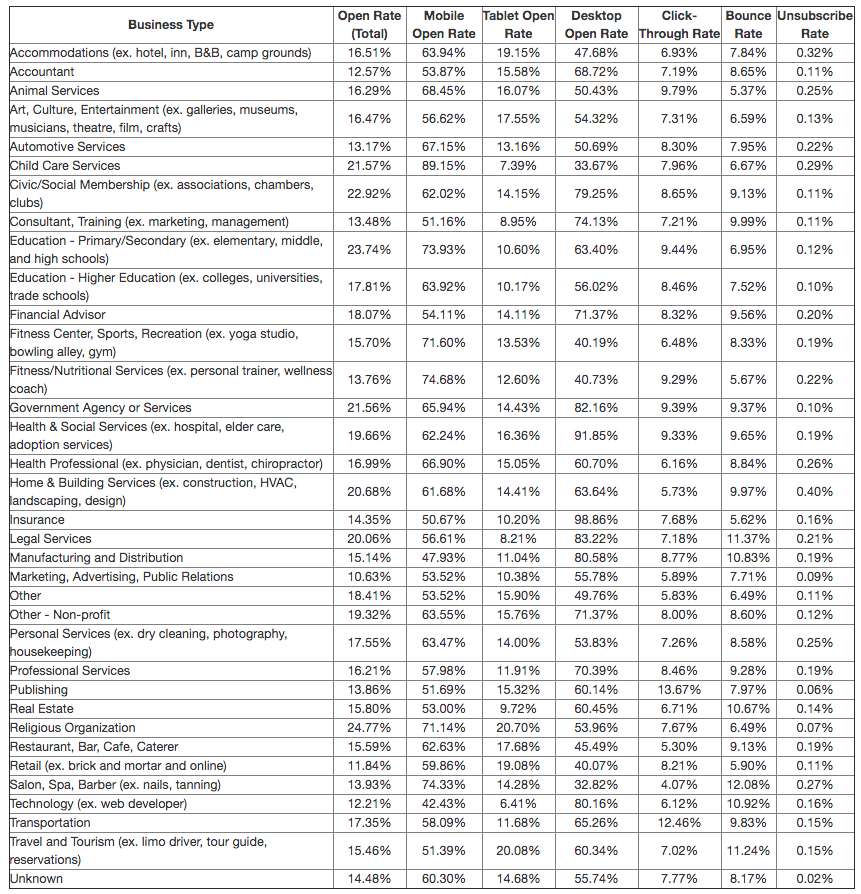 Still not sure? Well you're in luck because I create engaging email marketing pieces for a crust. Give me a holla or check out my packages if you're interested in outsourcing your email marketing efforts to me.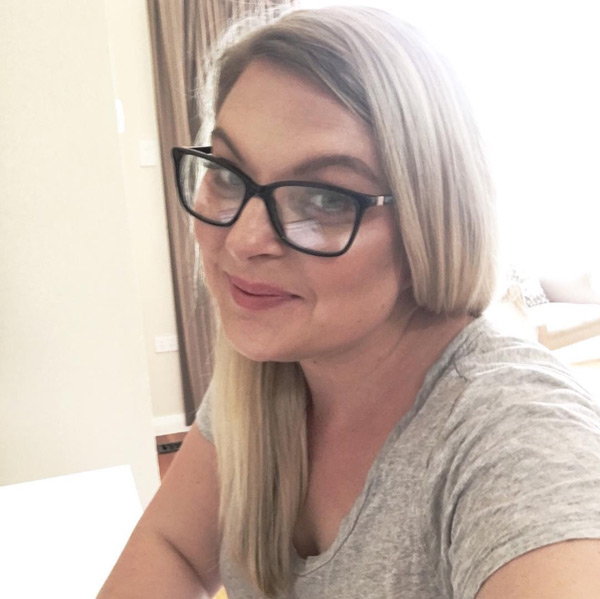 Marissa
Creative Communications Professional
Marissa is passionate about business and makes it her business to get to know yours. From researching your ideal demographic and serving up content that converts, to analysing your competitors and ensuring each and every piece she creates is perfectly on brand, Marissa prides herself being thorough. And she's #FeministAF 💗
CAN YOU CONFIDENTLY SAY YOU ARE WORKING ON THE RIGHT THING, RIGHT NOW IN YOUR BUSINESS?
Sometimes, even when we are doing all the right things, it can feel like we're spinning our wheels and not moving forward at all. This could be because you're focusing on the wrong area of your business – or doing all the right things, but at the wrong time.