It goes without saying that people buy from PEOPLE not brands. You may have the RADDEST gear or services going, but let me tell you, if your About Me Page isn't on point, people are NOT going to connect with you.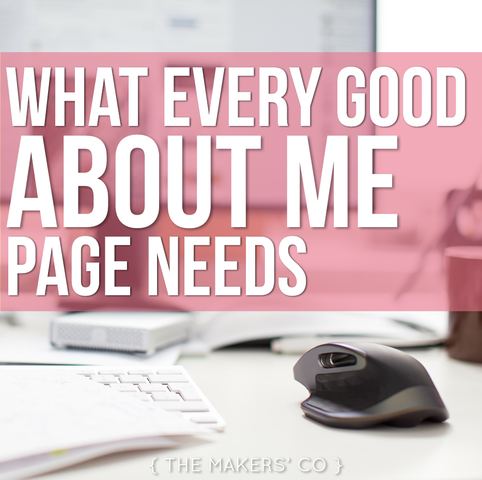 This is your opportunity to tell your story. To should your WHY from the rooftops. Tell everyone about you and what you have to offer. To let your creativity and versatility shine.
I get it, it can be a really difficult thing to nail. Don't worry, I've outlined just how you need to structure your about me page. I've included things to include and things to stay away from. So, keep reading friend. You'll have a snazzy about me page whipped up in no time.
Start with Value Add
It's tempting when writing your About Me page to make it an essay about your skills, your personal history, your business journey but let me tell you something. People visit your about me page to 1. Get to know you and 2. See if you have something to offer them. So, start with a general paragraph on what you bring to the world, who you bring it to (your demographic) and what the benefits of that product / service are. Try not to get too salesy.
Let Your Passion Shine Through
Once you've tackled what it is you do and who you do it for, it's time to add some flava to your page. This is your story. For example, I launched my business after I lost someone very dear to me to cancer. It changed my outlook and I was able to let go of any apprehension I had [life is short!] and just DID IT. So, I included that in my about me page.
The trick here is to be vulnerable…to a point. For example, you may have launched your business initially because you saw a gap in the market and thought "man, this is going to make me some dollar dollar bills!" Please don't write that. Even though we are all in business to put a roof over our heads, it's imperative your 'why' is larger than this.
Like I said, people buy from people. Your business may be [and probably is] similar to so many businesses out there but what will set you apart is your passion. If you can't weave it through your about me page, you're going to lose people. Trust me.
Actually Tell Readers Something About You
Ok I see a lot of about me pages and do you know what SO many of them are missing? The human element. Your about me page isn't a LinkedIn bio, it's a piece that gives your audience a chance to get to know YOU.
I want you to jot down a few fast facts about you. Have you completed 5 marathons? Have you ever won an award? How do you spend your weekends? Pick some interesting tidbits and add them to your page.
I for example, have an orange belt in karate [I know, don't mess with me!] which is kinda comical because who stops at orange? Ha ha. So I've added that in. I also fancy myself quite an exceptional dancer…when nobody's watching. Yeah, I added that in too. I want people to understand me. I'm professional, I don't take myself too seriously and to be honest, other than being a business owner and a mum, I'm not very mature. Many many people wouldn't vibe with that but you know what? I only want to work with likeminded people so I've made a point of expressing my true self.
Be strategic in your approach. Don't write anything like "I once won a drinking competition and I was so wasted I passed out at the bar." Yeah it's kinda funny and most of us have been there but if that's the most interesting thing about you and something you're using to win business, I'd think again.
Please Include a Call To Action
You've done all the hard yards enticing your customers/clients with your killer about me page so WHY would you let your opportunity to connect with your reader go to waste?! The answer to that is, you WOULDN'T!
You can include a CTA [call to action] within your copy, ie when you are talking about your products/services, link to them. This is a soft suggestive CTA which is always a nice touch. When concluding your piece, use a stronger CTA. This could be anything such as "say hi on Instagram", "read my blog" or "check out my products". Just make sure it relates to your copy and is weaved in nicely.
So, when was the last time you updated your About Me page?
Still not sure? Well you're in luck because I write About Me Pages for a crust. Give me a holla or check out my packages if you're interested in outsourcing your About Me page to a wordsmith like me.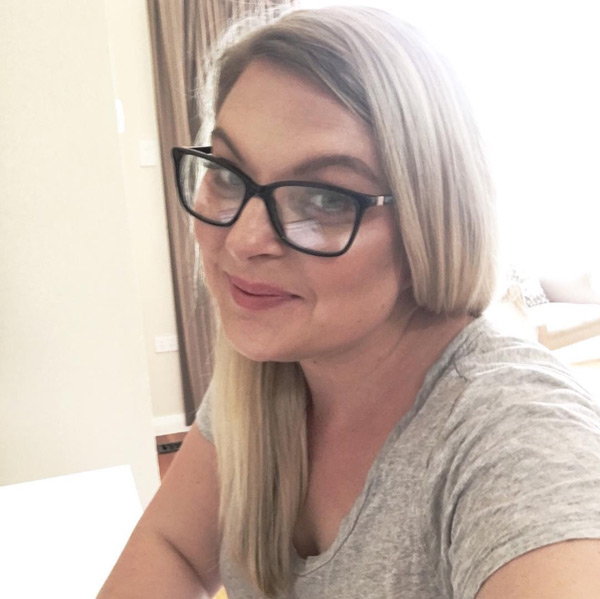 Marissa
Creative Communications Professional
Marissa is passionate about business and makes it her business to get to know yours. From researching your ideal demographic and serving up content that converts, to analysing your competitors and ensuring each and every piece she creates is perfectly on brand, Marissa prides herself being thorough. And she's #FeministAF 💗
CAN YOU CONFIDENTLY SAY YOU ARE WORKING ON THE RIGHT THING, RIGHT NOW IN YOUR BUSINESS?
Sometimes, even when we are doing all the right things, it can feel like we're spinning our wheels and not moving forward at all. This could be because you're focusing on the wrong area of your business – or doing all the right things, but at the wrong time.