Too often I see hustling mamas launch their new businesses with not enough thought given to their branding, specifically their logo, arguably the most used visual element of their brand.
So many great businesses are starting out their biz adventure with sub-par branding – either that you've done yourself, a friend has helped you with, or an inexperienced designer has put together for you. This can be a problem when you need to re-design after a period of time (confusing and possibly alienating your existing customers who are now accustomed to the old brand). Or worse, your current branding could actually be harming your business success because customers don't take you seriously or think you're unprofessional.  
This post was originally written for Mums with Hustle.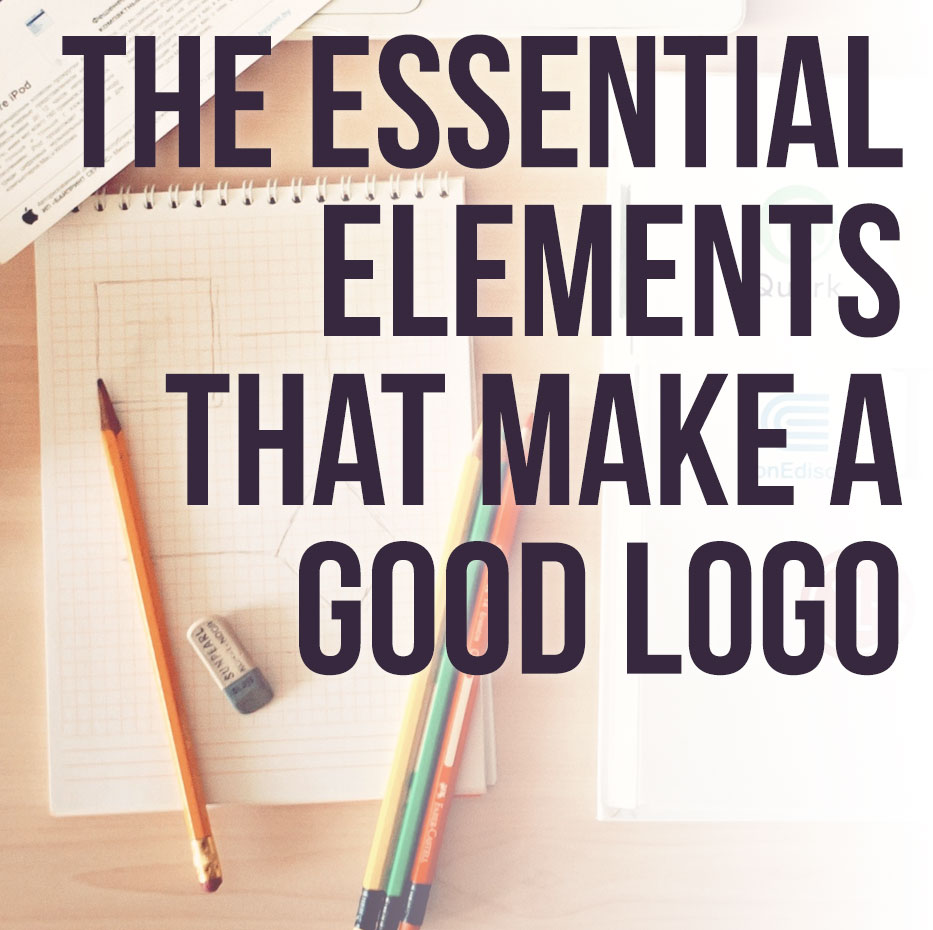 How can you avoid this "unprofessional" label in the first place?
You need to ensure your branding is solid. This actually starts well before you (or a designer) creates any visual collateral for your business – I've created a Know Your Brand Workbook to help get you started!
Once you've got your head around what your brand needs to represent, it's time to get visual.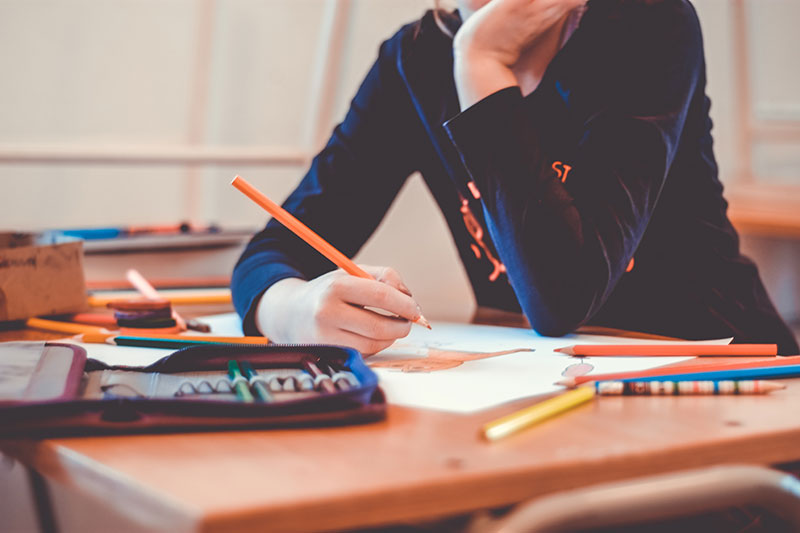 So can you do it yourself? Of course you can!
I do have a caveat though:
The best option, of course, is to hire a professional to design your logo for you (and by professional I mean someone with either a tertiary qualification, or over 5 years practical experience designing for small businesses). A professional designer brings technical skills and a knowledge of design theory that other people only have a vague idea about, or are still working towards acquiring – they will take your project through the entire design process, ensuring the result represents your brand and business values appropriately and timelessly. Instead of just listening to your idea and popping some text over a stock illustration, a pro will investigate and research your brand, look at your competitors, look at your aspirations for your business, pull together ideas to form a concept that is then developed with your input over several iterations, to get the final design just right.
But sometimes, designing your own logo is what is right for you. This might be because you're just not in a position to invest in a professional designer yet, or maybe you really love design and have a knack for it (even if you never studied it officially). Whatever your reasons, the most important thing to do when going the DIY logo route is to make sure you have a handle on the basic elements and principles of design (I have an eBook if you're interested!), and also follow the these four rules* for a successful logo design.
It must be simple
A logo helps a brand tell its story, but this doesn't mean you need to include everything about your business in this one emblem. Your logo must be simple, for so many reasons. To be memorable, to be functional across multiple applications (web/print/clothing/products etc), for scalability (it needs to work at both large and very small sizes – think of the favicon in a browser tab), and for good design. Good design does not include anything that is not absolutely necessary to get the message across.
So how can you ensure your logo has the simplicity that is required? When you think of the most successful brands in the world and their corresponding logos, they are not over detailed. The average 8 yr old could draw them well enough to be recognisable to others, and this is what you should aim for also. This does not mean your logo should look like it was actually drawn by an 8 year old!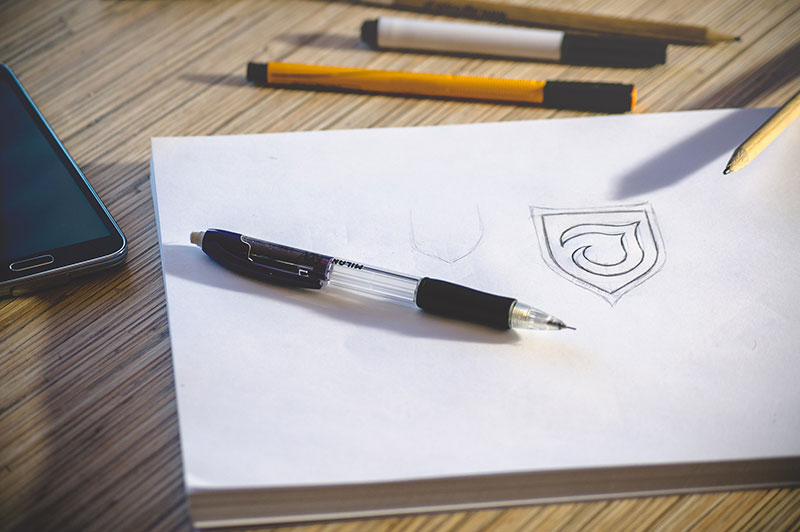 It must be appropriate
Your logo must be appropriate for its intended use. As an example, a typeface that is delicate and feminine is not going to be appropriate for a Pro-Wrestling logo. You need to keep in mind that every colour, shape, and font you use has a meaning or feeling behind it, and when you put them together in your business logo, you are telling your brand story. You need to make sure you're telling the right story!
"It is also important to state that that a logo doesn't need to show what a business sells or offers as a service. ie. Car logos don't need to show cars, computer logos don't need to show computers. The Harley Davidson logo isn't a motorcycle, nor is the Nokia logo a mobile phone. A logo is purely for identification." – JUST Creative
It must work with a limited colour palette
Your full colour logo also needs to work in just black, and also all white on a dark background. You have to remember that you are not the only one that will be using your logo – if you participate in any collaborations, events, fundraisers, loops, wholesaling or something else run by another person, they will need to use your logo in a variety of ways, over different colour backgrounds or over photographs for example.
If you include things like drop shadows or gradients, these may not transfer well to one solid colour application. Typefaces with very thin strokes might get lost of dark backgrounds, and logos with too many details will look very busy placed on top of an image… all things to keep in mind!
The best thing to do when you're creating your logo design is to make sure you have alternate colour versions designed purposefully – a black and white version, a reverse version (light logo for use on dark backgrounds), and perhaps one full colour version similar to the black and white version but in one colour of your brand, for things like embroidery on uniforms/aprons etc – great for wearing at markets!
It should have a maximum of 2 typefaces
When it comes to successful logo design, choosing the typeface you implement is the most crucial decision you will make. The style of type will make or break your logo design, so it needs to be carefully considered.
Besides choosing the wrong font, the second most common mistake in regards to your logo is that it contains too many typefaces. The best practice is to carefully choose a maximum of two different typefaces, and use their different weights for more differentiation if necessary.
"Using too many fonts is like trying to show someone a whole photo album at once. Each typeface is different, and the viewer needs time to recognise it. Seeing too many at once causes confusion." – Smashing Magazine
Other things you need to keep in mind when designing your own logo:
Draw lots of ideas
My number one tip when creating a logo is this: Your first idea is never your best idea. Take half an hour to sketch out (either on paper or digitally) as many ideas for your logo design that you can. Make it a challenge, to pump out as many ideas as possible in that half hour. Experiment with icons & symbols, type and layout. These can be super rough and something you don't want to show anyone else (that's fine!), but it's important to get the concepts out of your head and onto the paper or screen. Don't go straight to illustrator and start messing about with type and shapes in there – this takes too long to allow your ideas to flow naturally, your insights will be stifled. That step comes after this first step of sketching.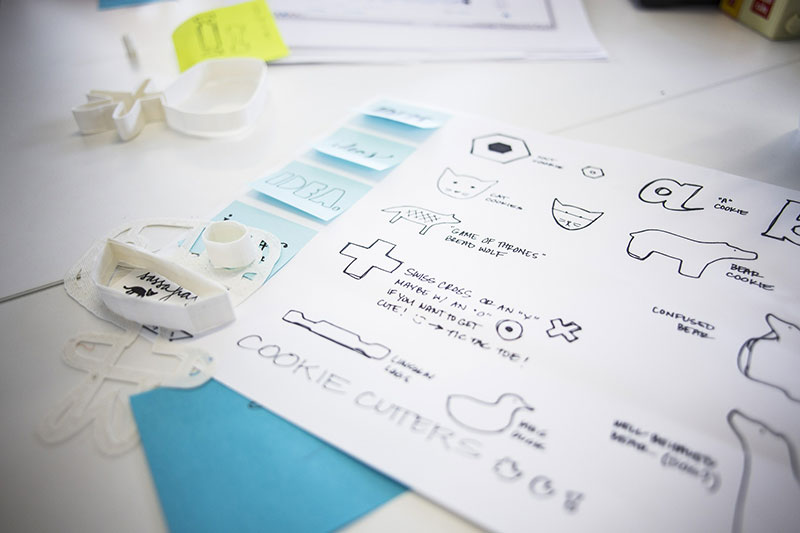 Avoid Trends
Design trends come and go, and the last thing you want to have to do is redesign your logo all over again in two years time when it looks terribly dated, especially if you've grown a following already. Along with this tip, also avoid stock elements – your logo needs to be unique and not contain identical elements as 40 other businesses out there!
Keep it Mobile Friendly
Scalable not just up, but down – to very small sizes. The text and details of your logo could be easily lost or muddied when viewed on a mobile screen, and as most people (depending on your target audience, of course) now view a majority of their internet browsing time on a mobile device, this is something you need to be really aware of when designing your logo. This of course goes hand-in-hand with the simplicity of your logo – if your logo is simple, it should scale successfully and therefore be mobile friendly.
Read these articles for more:
10 Common mistakes in logo design
*Of course in life, rules are meant to be broken, but it's really important that you've got a firm grasp on what they are first so you're breaking them intentionally and with purpose.
Have you designed your own logo, or had it created by a professional? Have you had to re-design your logo after a period of time? I'd love to know your experience – pop over to the Makers' Co Community Group and let us know!
If you're ready to take your business idea and make it a reality, it's time to become a member of The Makers Academy.
I give you the tools to plan, launch and grow your idea into a thriving business so you can become self-employed and stay that way.
Cut through the bullshit so you can start creating your dream business, TODAY