◆ REGISTRATIONS OPEN ◆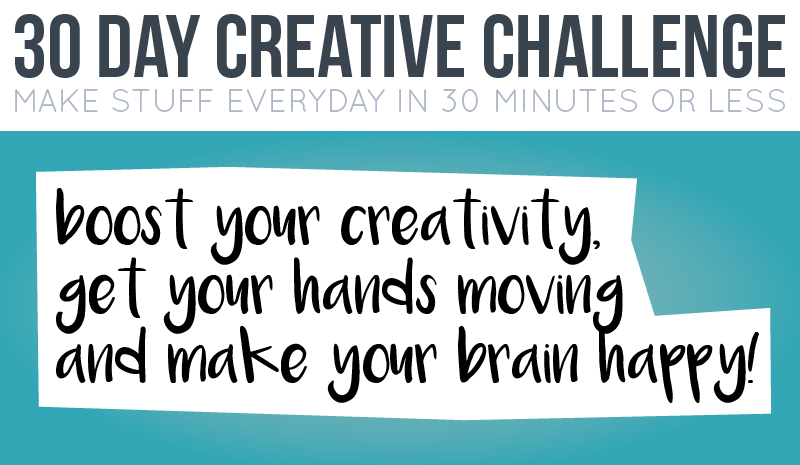 The Makers 30 Day Challenge runs from the 1st to the 30th November, with a new project every single day for you to make, in 30 minutes or less.
You don't have to come up with any ideas, I've done it all for you, all you have to do is gather the supplies and commit 30 minutes everyday to making something.
I'll send weekly emails in advance letting you know what you'll need, most of it can be found around the house.
There are THREE WAYS TO PLAY:
✚ Follow the prompts every day and do all 30 challenges ✚ Aim to complete either 4, 8, or 16 of the prompts during the month (a little is better than none!) ✚ Dance to your own beat and do 30 minutes of any kind of making you like for 30 days straight
Weekend project catchups are totally ok too, especially if you have a crafting buddy you can play with!
Whichever way you choose, tag what you make with #MAKERS30DAYS so we can all encourage each other and be inspired by what you achieve!
Prompts will be sent out daily via social media and weekly via email, and there will also be a blog post EVERYDAY in November with a tutorial of the easy-peasy project for that day.
Sounds like loads of fun, right?
Sign up to The Makers' Collective 30 Day Creative Challenge NOW
[et_bloom_inline optin_id="optin_10″]